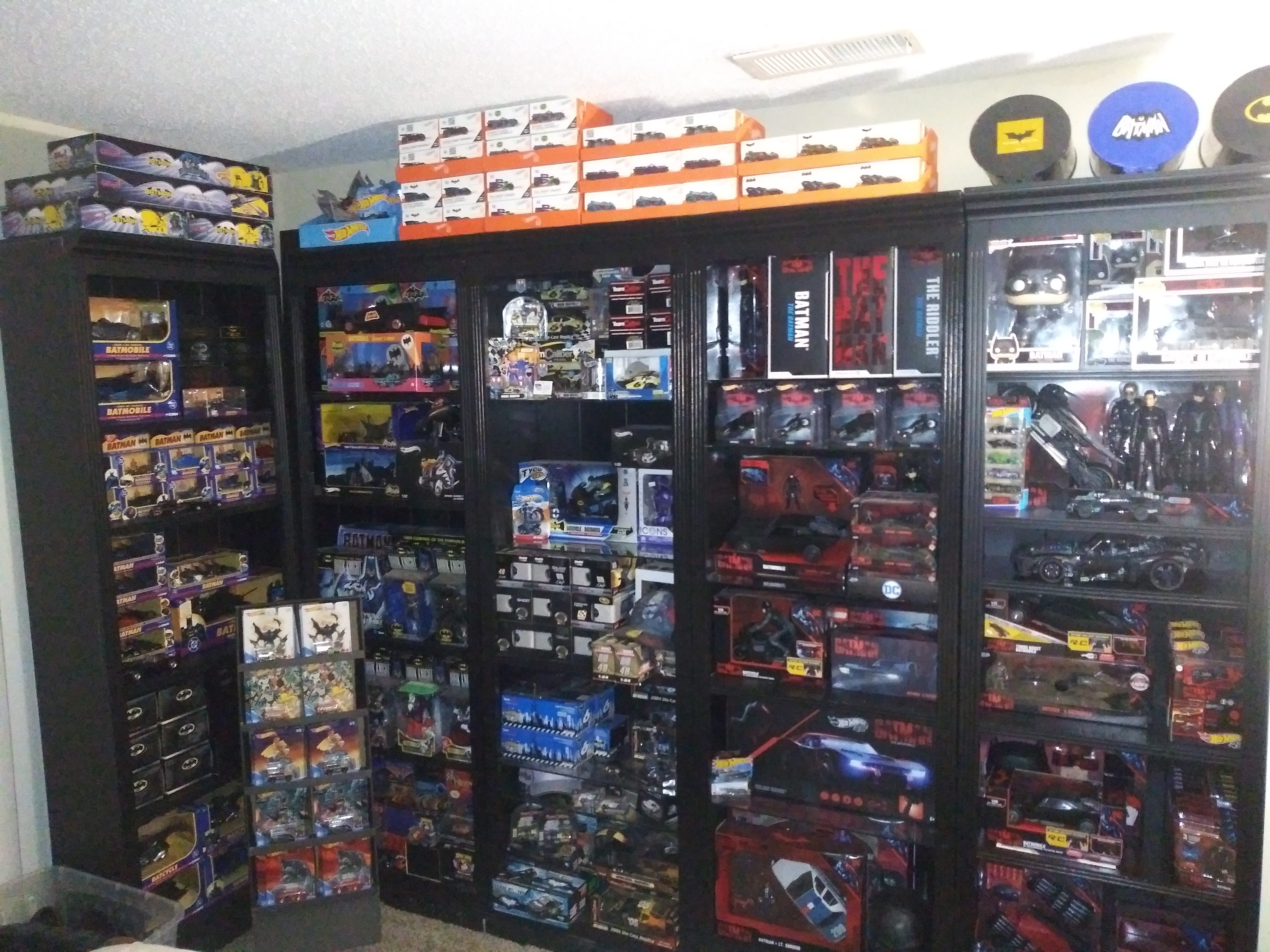 A Unique and Sizeable Collection of Batman Automobilia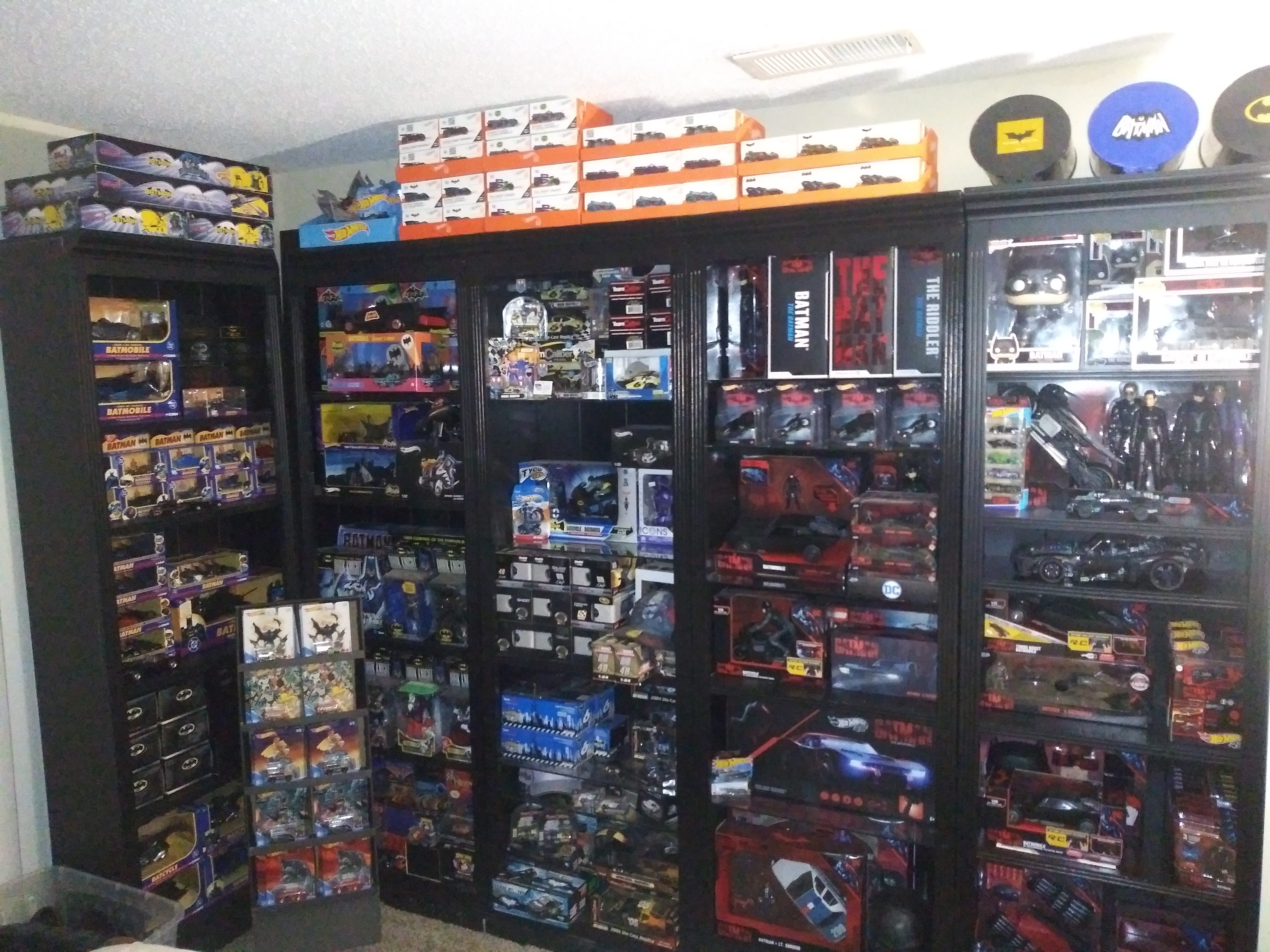 A Unique and Sizeable Collection of Batman Automobilia
Michael Walton has always enjoyed collecting, especially toys that make him feel nostalgic about his childhood. "I was never a sports guy – I just liked my cartoons and superheroes." At one point Michael had a collection of GI Joe toys, but sadly this collection was stolen from his storage space. Today, this love of collecting and comics has led him to become the owner of one of the largest collections that focuses specifically on Batman automobilia.
It all started when Michael was walking through a grocery store and noticed a Batmobile in a bin of Hot Wheels toys. He was hooked from that moment on! Eight years later, at around 10,000 pieces, Michael's collection is large and contains Batmobiles of all sizes, from half an inch to 36 inches long. While he has some items from the 60s and 70s, most of the collection is from the last decade – and much of it is from the 90s and later.
The items as not particularly rare, and many of them are still available online. Still, the collection has held its value well, and some items have even doubled in value. This is due to the fact that everything is kept in its original packaging. "Everything that I purchase has to be in the original package," he shares. "The original packaging helps it keep its value!"
Michael's favorite piece – and perhaps the most unique one – is a one-of-a-kind factory mistake: a five-pack of Hot Wheels Batmobiles, but every single car is made incorrectly. Michael describes this piece, which he found accidentally at Target, as "bizarre."
Everything Michael owns is on display in his apartment. "For some reason, I chose to stay in an apartment and collect toys instead of buying a house!" he shares. The toys are displayed from his dining room to his bedroom. The entire apartment is decorated in Batmobiles!
Items are organized by which Batman series or movie they are from, as well as by their country of origin. "I've got toys from Japan, China, Israel, Greece, and more!" says Michael. Of his collection, Michael shares, "It's been the funnest mistake of my life! My kids are grown now, and it's fun to do something for myself, a hobby."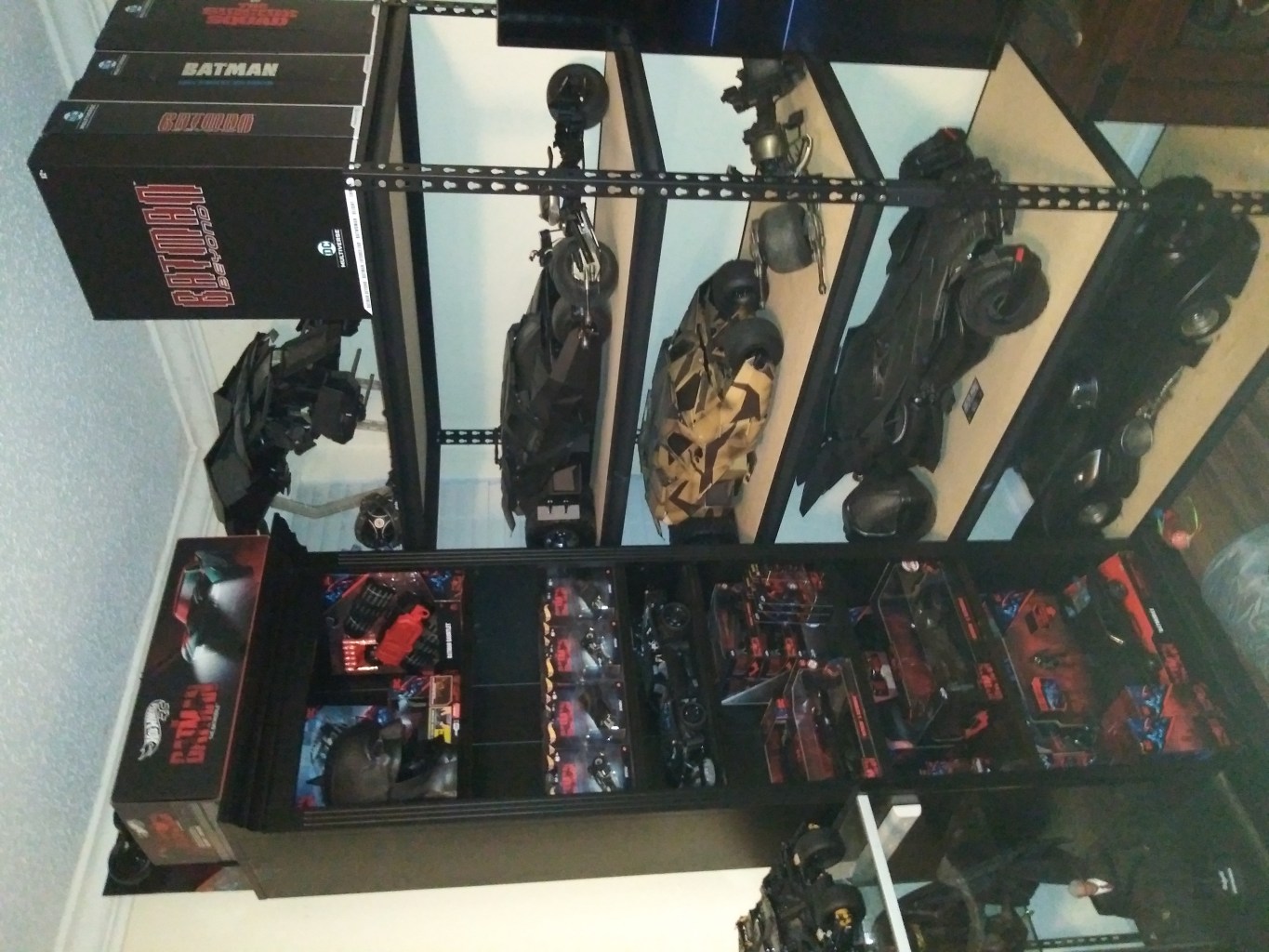 About Collectibles Insurance Services
Collectibles Insurance Services has been protecting collections since 1966 and all coverage is provided by a carrier with a group rating of "A" (Excellent) by AM Best, the leading rating agency for the insurance industry.

Comprehensive coverage includes, but is not limited to: accidental breakage, burglary, fire, flood, loss in the mail, theft, natural disasters, and other causes of loss unless specifically excluded from the policy. Deductibles start at $0 for collector policies and we provide coverage for the market value of your collection for losses in excess of $50.

Additionally the protection extends At home and away, and we don't require collection itemization and serial number nor extensive paperwork and red tape.