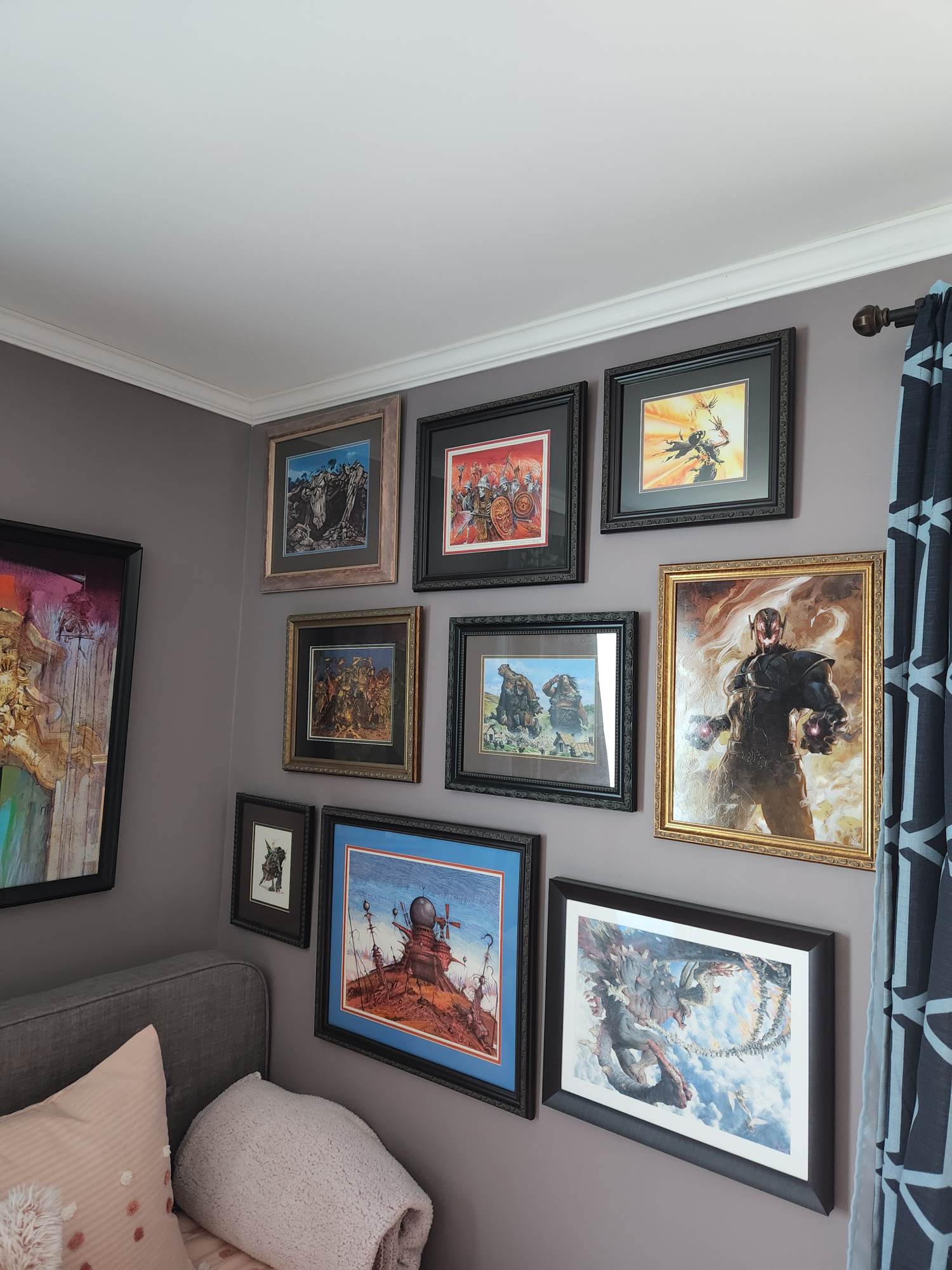 Art Collection is Stocked with Magic the Gathering, Comic Book Art, and More!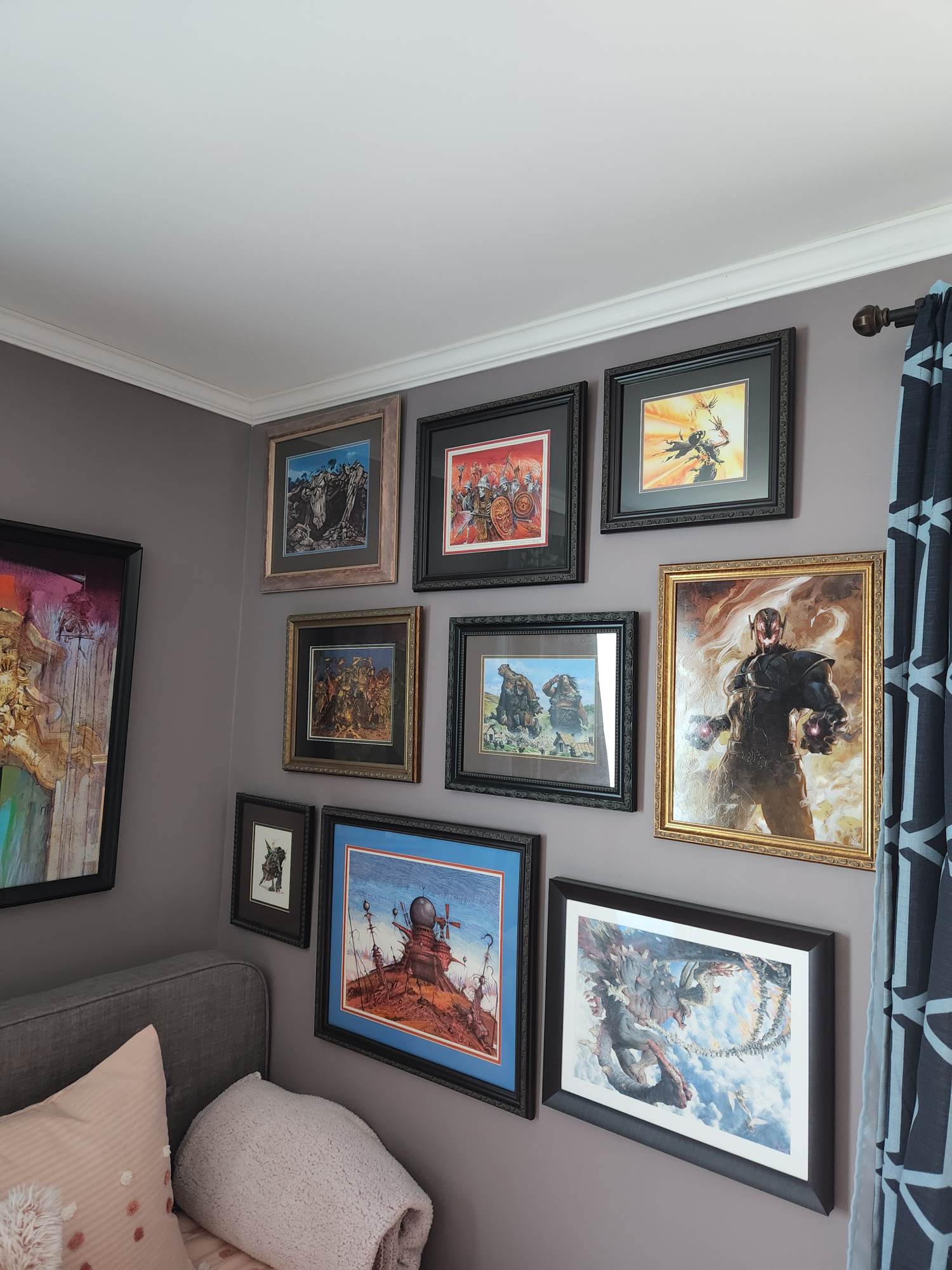 Art Collection is Stocked with Magic the Gathering, Comic Book Art, and More!
Jerry Simon's collection of fantasy art got started when he was about 20 years old. He had started going to Comic Con and purchasing sketches from artists that he liked. Eventually, he started collecting pages from comic books. "I don't have a particular nostalgia for a specific comic book – I just like all the characters!" he explains.
Over the years, this love of art blossomed into a collection, and eventually he began to focus on Magic the Gathering. "Magic was a big part of my childhood, and as a young kid I didn't realize that there were thousands of traditional works being produced." Today, the collection is about 80% Magic the Gathering, and the rest is general fantasy and comic book art.
Jerry realized he was a collector when he went to purchase a home and decided to reach out to an art dealer that he knew. He planned to sell some of his art to help finance his home. The dealer actually came to his house and sent a film crew to get footage of the collection. "That's when I realized, 'I'm a collector now!'" shares Jerry. "That moment was the moment where I realized the value of what I had."
Jerry's collection is special to him because with original artwork, everything is one of a kind. While he finds it difficult to name a favorite item from his collection, he mentions a piece called "Soul Burn" by Rob Alexander. This art is of a Magic the Gathering card of the same name. "I remember holding the card as a kid, and literally 20 years later I had the opportunity to buy it. This connected my back to my childhood in a tangible way. To have the original art is such a cool experience!"
Another memorable purchase was a piece by legendary comic artist Bernie Wrightson. "I would dream of owning a Bernie!" shares Jerry. He decided to drive to Baltimore to meet someone who was selling this piece for a high sum for Jerry. He was so nervous carrying that much money on him that after he made the purchase and left with his wife, the seller gave him a call. "You must be really nervous – you paid me more than you should have paid me!" The man was nice about it and returned the money, but Jerry remembers this story with a laugh. The man told him, "Right now, this is a lot to you. But as a collector, you'll eventually spend way more and not even think about it."
The man turned out to be right, Jerry confirms. "When I was starting out, $10 and $20 was a lot to me. I've spent way more than that in the last month!" He is constantly buying, selling, and trading artwork. In fact, so much art has passed through his hands that he has a dealer policy with Collectibles Insurance Services, rather than a standard policy. He's only made one claim since he got the dealer's policy, and "It took me two seconds to make the claim. They refunded me the entire amount. It was super easy!"
Jerry also shares that as he has gotten deeper into the hobby, he has found a strong connection with other collectors. "As you become a seasoned collector, you expand your searches, and you track auction houses and have a network of collectors. It's a community!" In fact, many of his best friends are fellow collectors, and some of his collection is stored at friend's houses, which he notes is a little unusual. His own home is full of art. "I have art on the walls, art on the floor, art in cubbies, art in file cabinets, and art in my office."
You can check out Jerry's collection at www.jerry.gallery.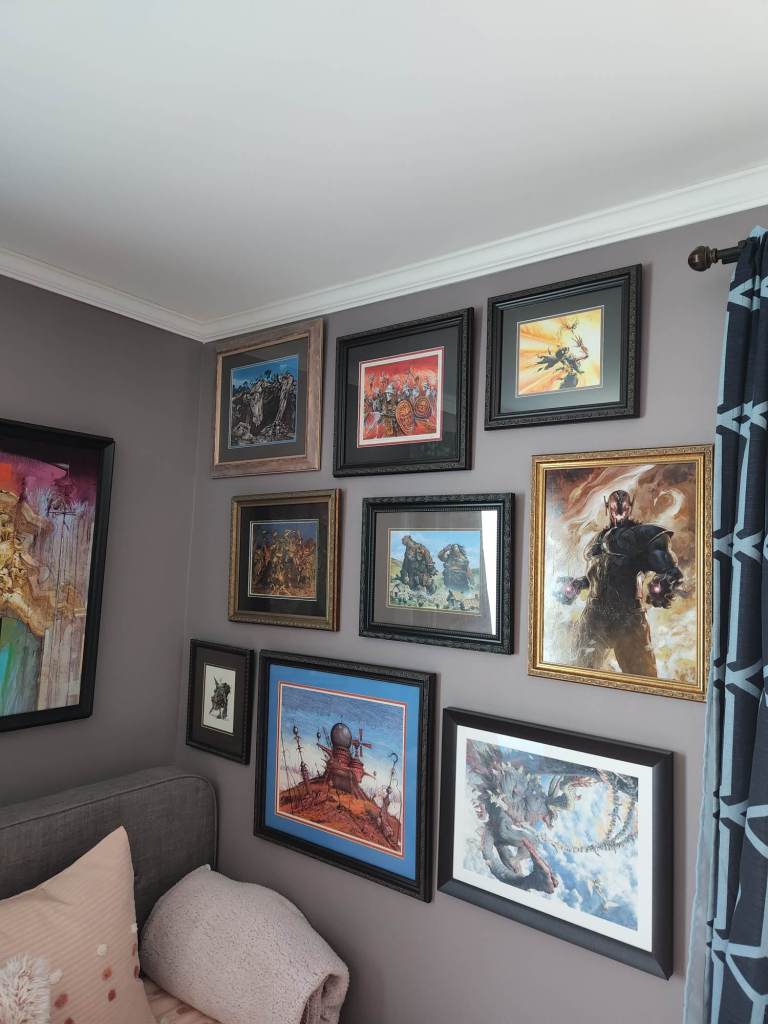 About Collectibles Insurance Services
Collectibles Insurance Services has been protecting collections since 1966 and all coverage is provided by a carrier with a group rating of "A" (Excellent) by AM Best, the leading rating agency for the insurance industry.

Comprehensive coverage includes, but is not limited to: accidental breakage, burglary, fire, flood, loss in the mail, theft, natural disasters, and other causes of loss unless specifically excluded from the policy. Deductibles start at $0 for collector policies and we provide coverage for the market value of your collection for losses in excess of $50.

Additionally the protection extends At home and away, and we don't require collection itemization and serial number nor extensive paperwork and red tape.