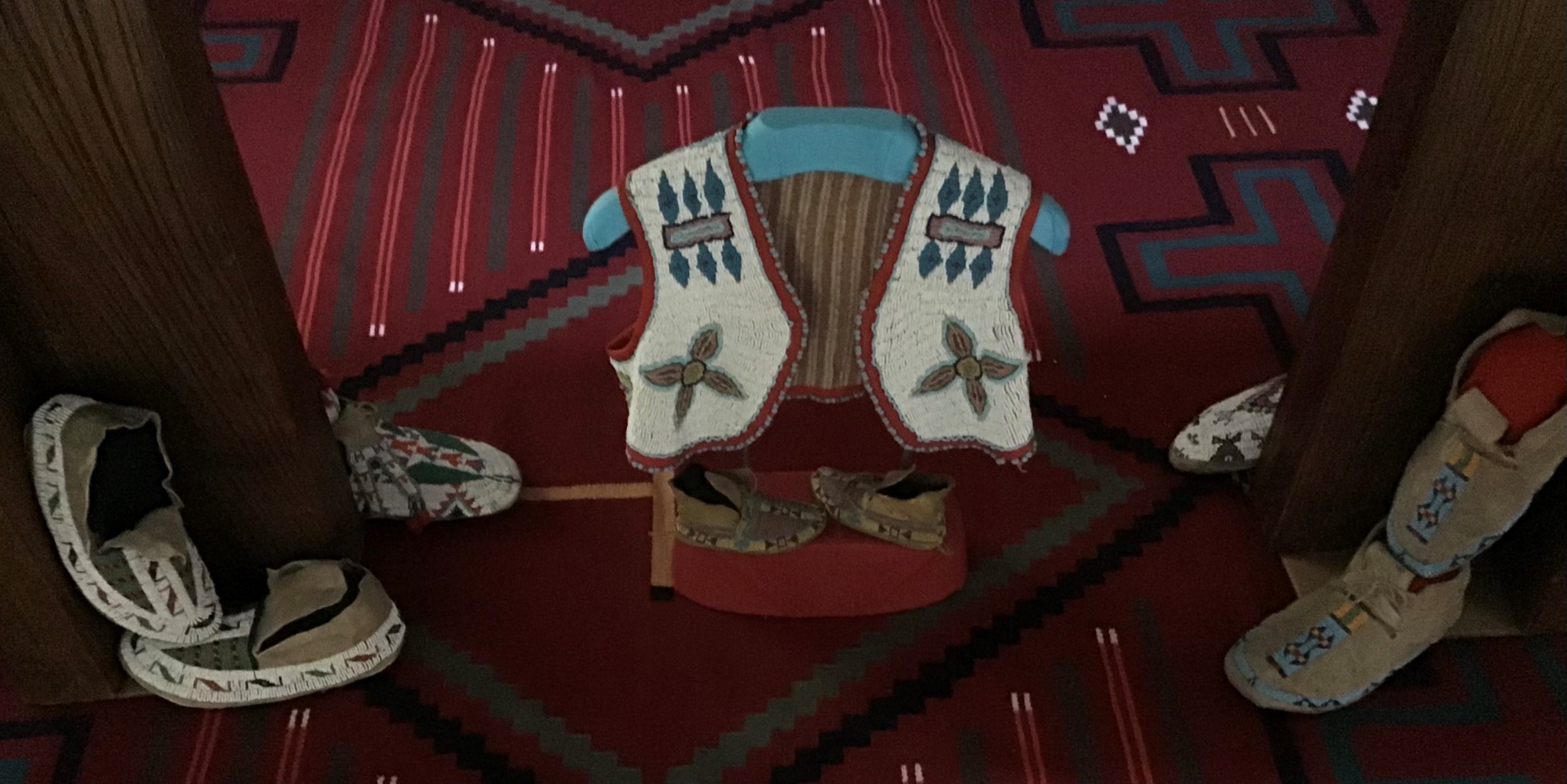 An Assortment of Native American Artefacts Takes Up This Collector's Entire House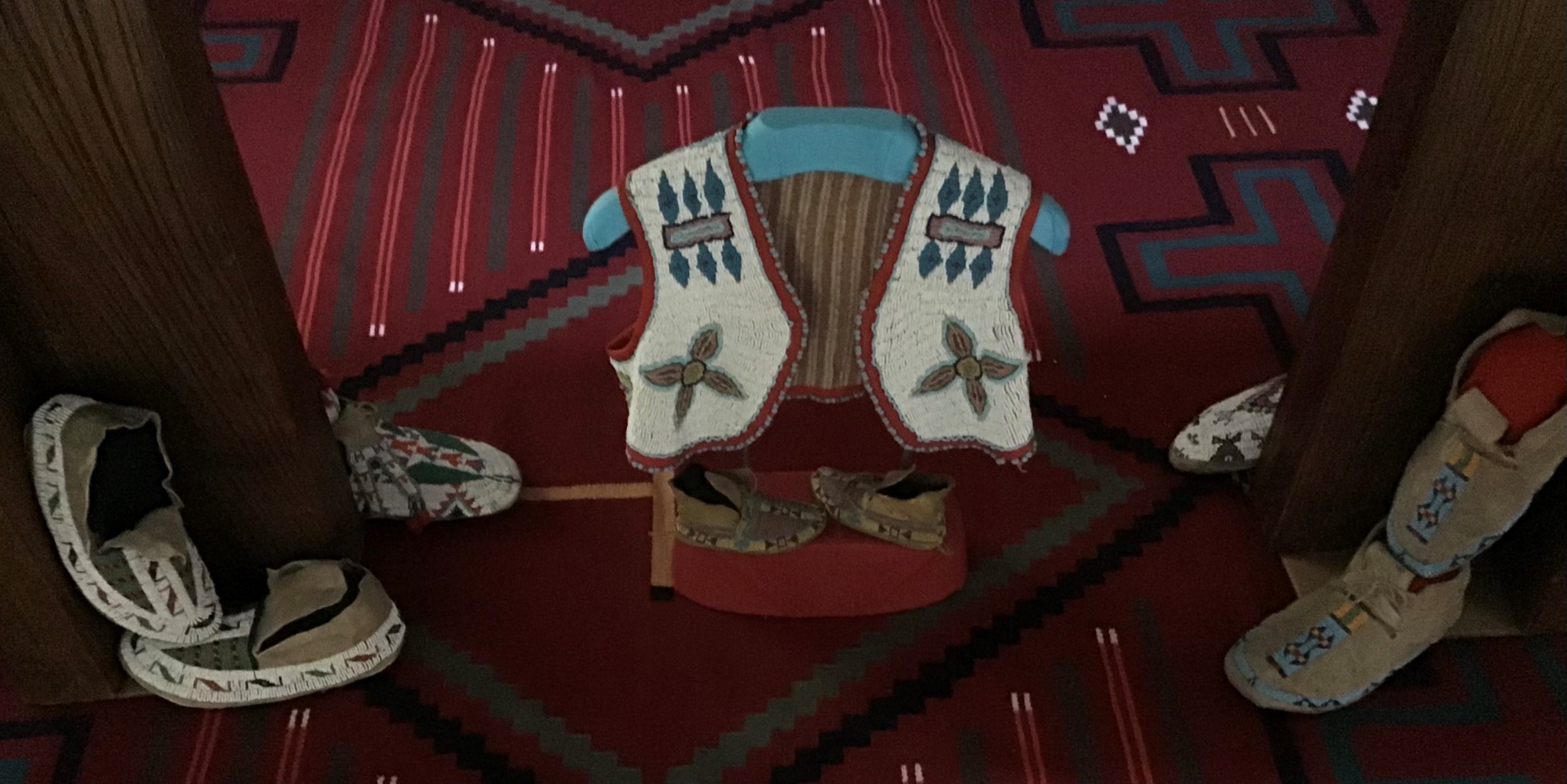 An Assortment of Native American Artefacts Takes Up This Collector's Entire House
Dennis' collection of Native American artefacts started around 50 years ago, when he opened a restaurant called the Wagon Wheel. The inside and outside of the building was made of logs. One day in 1974, a regular customer walked in bearing a large frame filled with arrowheads, with old calendars as the background. He told Dennis, "You need this, and you should hang it on the wall." He wanted $50 for it. Dennis didn't have $50 at the time, but the customer allowed him to pay as he was able, so Dennis accepted the frame and hung it in the restaurant.
Over the years, other customers began to bring things in – both frames and individual arrow heads. They would often accept a trade of a drink or dessert in exchange for the arrowheads. Over time, this collection grew and developed. Today, Dennis is interested in collecting Native American artefacts of all shapes and sizes. His focus is on interesting items that were made by hand. "That's what I really enjoyed – the things made by hand that took so much time – when time was available and not of the essence," shares Dennis.
Dennis' collection mainly comes from the 1860s through 1920 – a time period that many don't think of when it comes to Native Americans. There was almost a 200-year gap between those Native Americans on the east coast and those who lived in the west. "The clothing that was worn changed considerably from the east coast to the west coast and the items were considerably different." Dennis's collection contains many items that were early reservation items from the East coast.
Many items were sold at roadside stands and on the reservations to people as they traveled from the east coast to the west coast by train. It's hard to find items before the 1850s, and those items are very expensive and difficult to find. Despite this, the earliest pieces in the collection can be dated back to 900 to 1000 BC. "That is because the stone artefacts go way back. The earliest in my collection would be some arrow points that are identified as clovis – clovis is a type of point identified by the way that the point is chipped."
Dennis' wife seemed to have the revelation that he was a collector before he had it! "It was taking up the wall space in the house. It was becoming filled with various artefacts, and my interest was the hunt and the find. I think she recognized I was a collector before I did!" Of his burgeoning collection of nearly 1,110 items, Dennis doesn't have a favorite piece. "[I like] all of them! They don't compete with one another because they are so different."
On interesting item that Dennis mentions is a bonnet case – also called a parfleche. It was made from the hide of a buffalo, and it was painted. It has leather drops that are 4.5" long. "It's from the plains area," he shares. "The Indian headdresses back then were often 2-3 feathers that stood straight up. When they moved locations, they would put them in the bonnet case rolled up to protect them."
Another special item in the collection is a set of two beaded bags, which Dennis found a few years ago at a consignment store. "I really thought they would be nice to add to the collection. I was pretty sure one was from the Ute tribe and the other was Apache, so I took those for further identification." He went to a museum, and they identified the first bag as Ute, but they didn't think the other was Apache. They referred him to someone else, who reached the exact some conclusion; they couldn't identify the second bag, except to say that it wasn't Apache. They referred him to a third person who at last identified the bags as Ute and Apache. This boosted Dennis confidence – he has spent a lot of time over the years studying American Indians, and he felt gratified that his initial instinct about the bag was correct. What's more is that the bag was actually a bag that contained ceremonial face paint – and the red paint was still inside!
One thing that Dennis doesn't collect is anything that could have come from ceremonial grounds. "I avoid ceremonial items out of respect to where they should belong. I have a profound respect for things that were part of their religious ceremonies surrounding death and birth."
The entire collection is on display in the house. "It's in every single room!" It is housed in cabinets that were an estate sale find. "The collection displays well, but it's not crowded. You can move around without a fear of breaking something." The wall and floor space of the home are pretty much taken up by the collection. Fortunately, Dennis' wife Vicki has been okay with that because they have two homes. The agreement is that she decorates one and Dennis has free reign over the other.
Of his entire collecting journey, Dennis comments that, "The hunt has been the most fun part – the most rewarding part. It's also about the little stories that go with each and every piece. I've had fun finding items that come from all parts of the country."
About Collectibles Insurance Services
Collectibles Insurance Services has been protecting collections since 1966 and all coverage is provided by a carrier with a group rating of "A" (Excellent) by AM Best, the leading rating agency for the insurance industry.

Comprehensive coverage includes, but is not limited to: accidental breakage, burglary, fire, flood, loss in the mail, theft, natural disasters, and other causes of loss unless specifically excluded from the policy. Deductibles start at $0 for collector policies and we provide coverage for the market value of your collection for losses in excess of $50.

Additionally the protection extends At home and away, and we don't require collection itemization and serial number nor extensive paperwork and red tape.