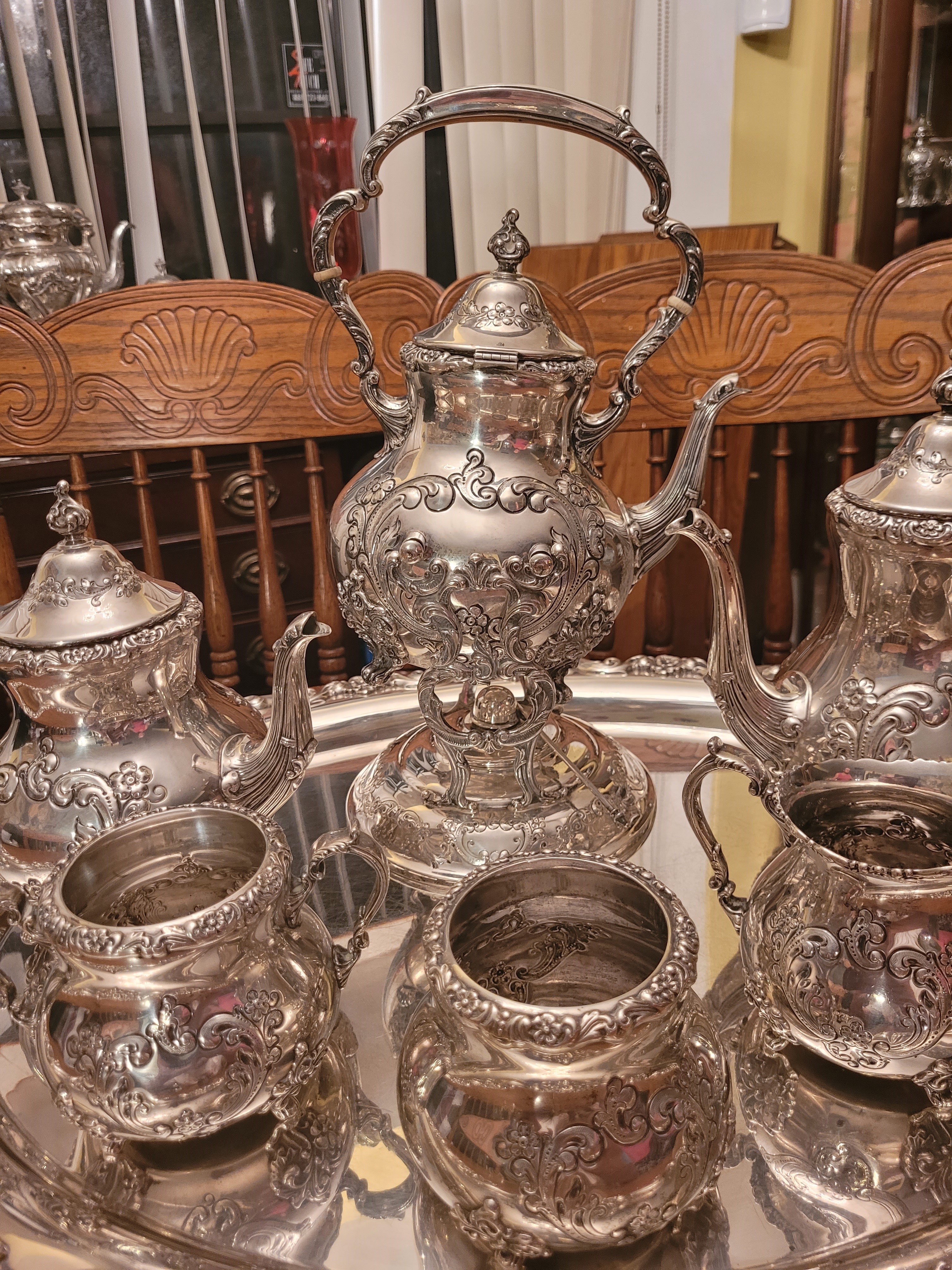 A Spectacular Collection of Sterling Silver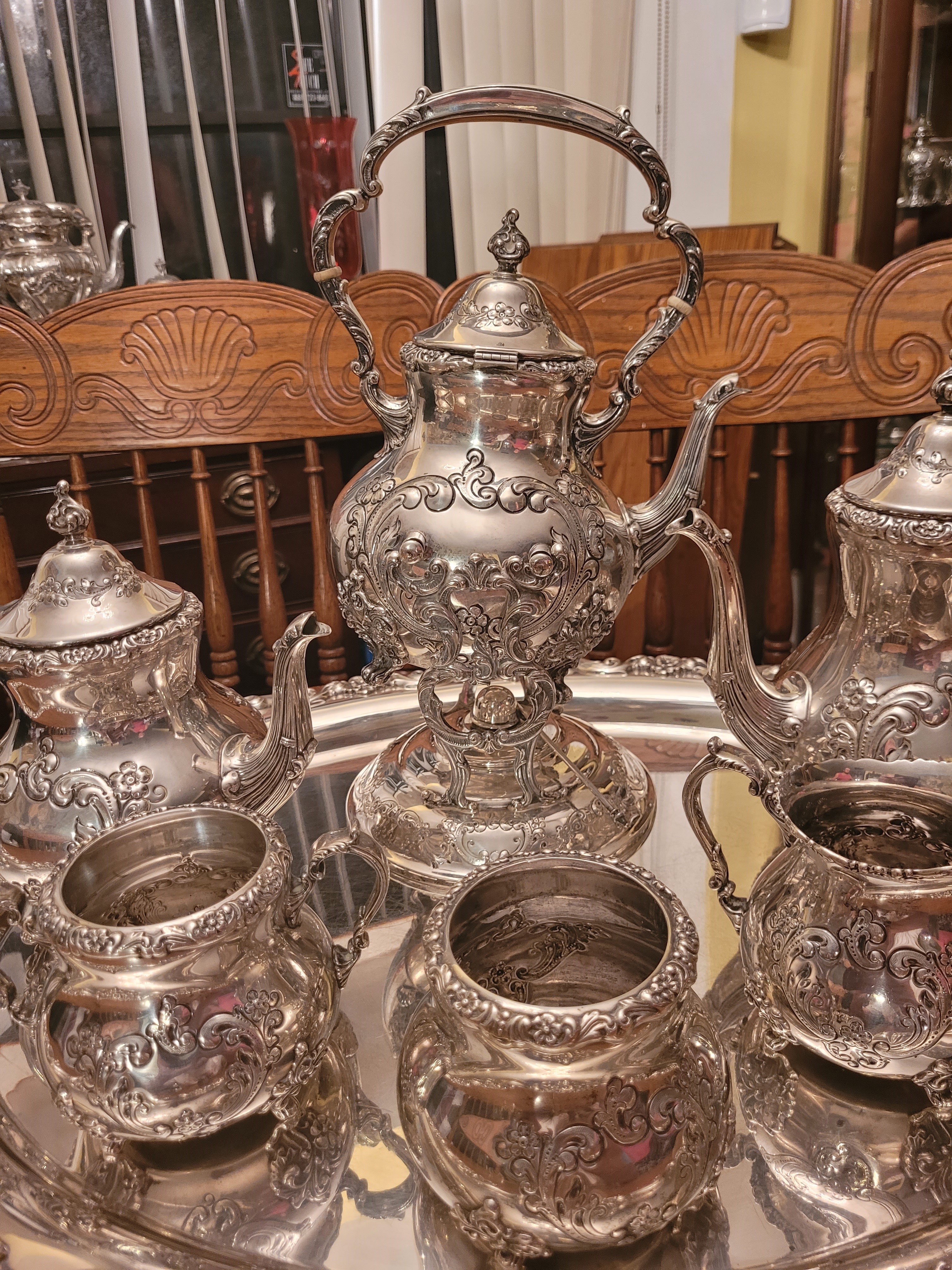 A Spectacular Collection of Sterling Silver
Nancy Jackson started collecting sterling silver about 18 years ago. She and her husband, an avid coin collector, went to a lot of flea markets together. "We happened to come across a stand of tarnished sterling bowls, so I bought one for $10 and I showed my husband." He told her that it was a great buy, so she bought a few more bowls, and a collection was born.
At antique shows and flea markets, Nancy would spot new items for her collection. At the time, silver was very low in price and easy to purchase, but the value has since increased. "Most of my pieces have probably gone up at least three or four times what I originally paid for them," she shares.
When she purchases a tarnished piece, Nancy will clean it and polish it up. "I actually like to clean silver!" she says. "You have to learn how to do it, but it's not hard once you get the method down."
Of her collection, Nancy has several favorite pieces. "One piece that I like quite a bit – I call it the bird bowl. It's a fairly large bowl with birds and flowers, and it's a very pretty bowl," she explains. Also among her favorites is a Whiting Lily Flatware set. She also prefers silver pieces by the maker Kirk and Son. "A lot of their stuff is flowery and quite detailed."
The most valuable items in her collection are two tea sets. One is called Old English by Poole and the other is made by Graff, Washburn, and Dunn. She also has quite a few pieces of Tiffany silver.
Overall, Nancy has 21 cabinets filled with silver and alphabetized from A to S. The cabinets are in all the rooms of her house, including the bathroom and the bedroom. Says Nancy, "I like to look at shiny things and I have plenty of them to look at. It's rather unique because my house looks like an antique shop!"
Nancy has another collection besides her silver – she inherited a Hummel collection from her mother and grandmother. "I'm one of those people that likes to collect things!"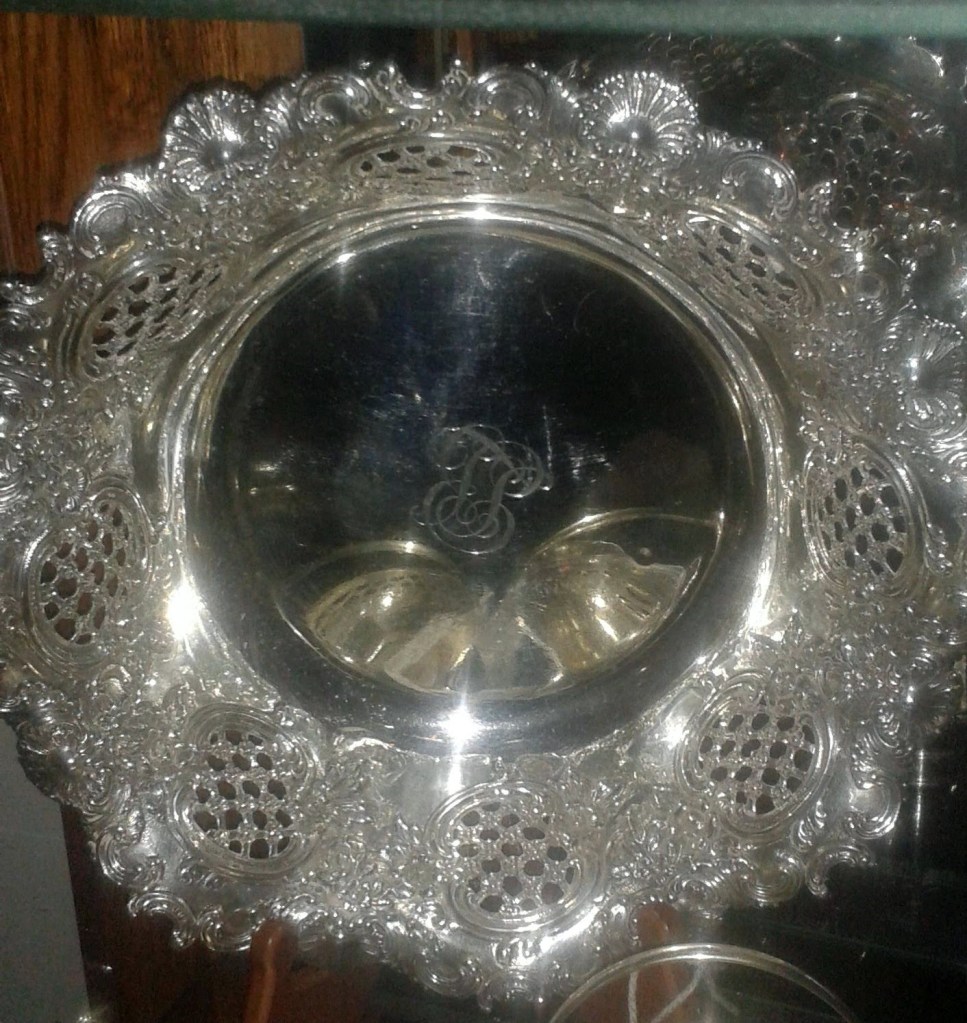 About Collectibles Insurance Services
Collectibles Insurance Services has been protecting collections since 1966 and all coverage is provided by a carrier with a group rating of "A" (Excellent) by AM Best, the leading rating agency for the insurance industry.

Comprehensive coverage includes, but is not limited to: accidental breakage, burglary, fire, flood, loss in the mail, theft, natural disasters, and other causes of loss unless specifically excluded from the policy. Deductibles start at $0 for collector policies and we provide coverage for the market value of your collection for losses in excess of $50.

Additionally the protection extends At home and away, and we don't require collection itemization and serial number nor extensive paperwork and red tape.