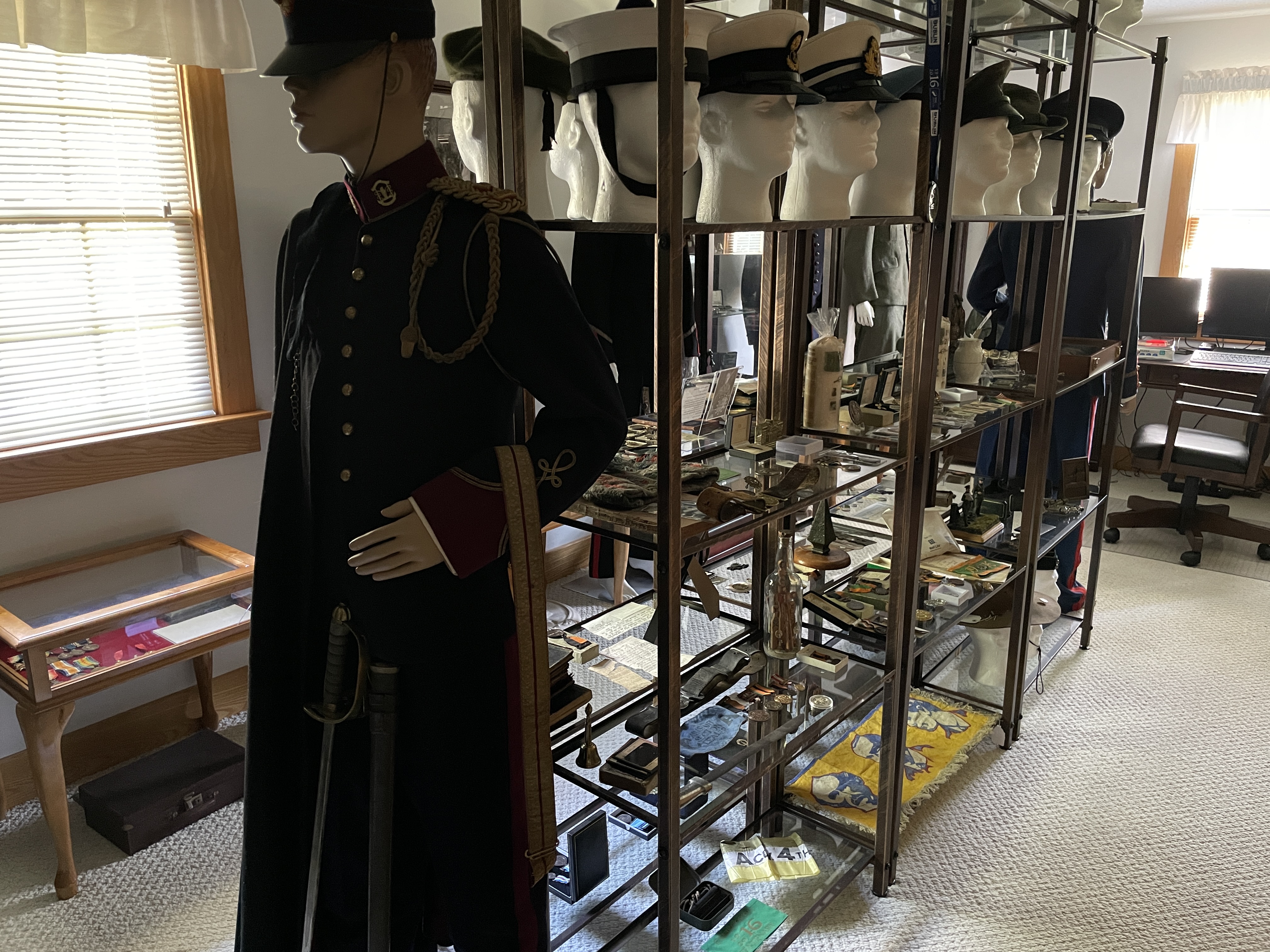 Collection of Irish Militaria Is Displayed in Collector's Home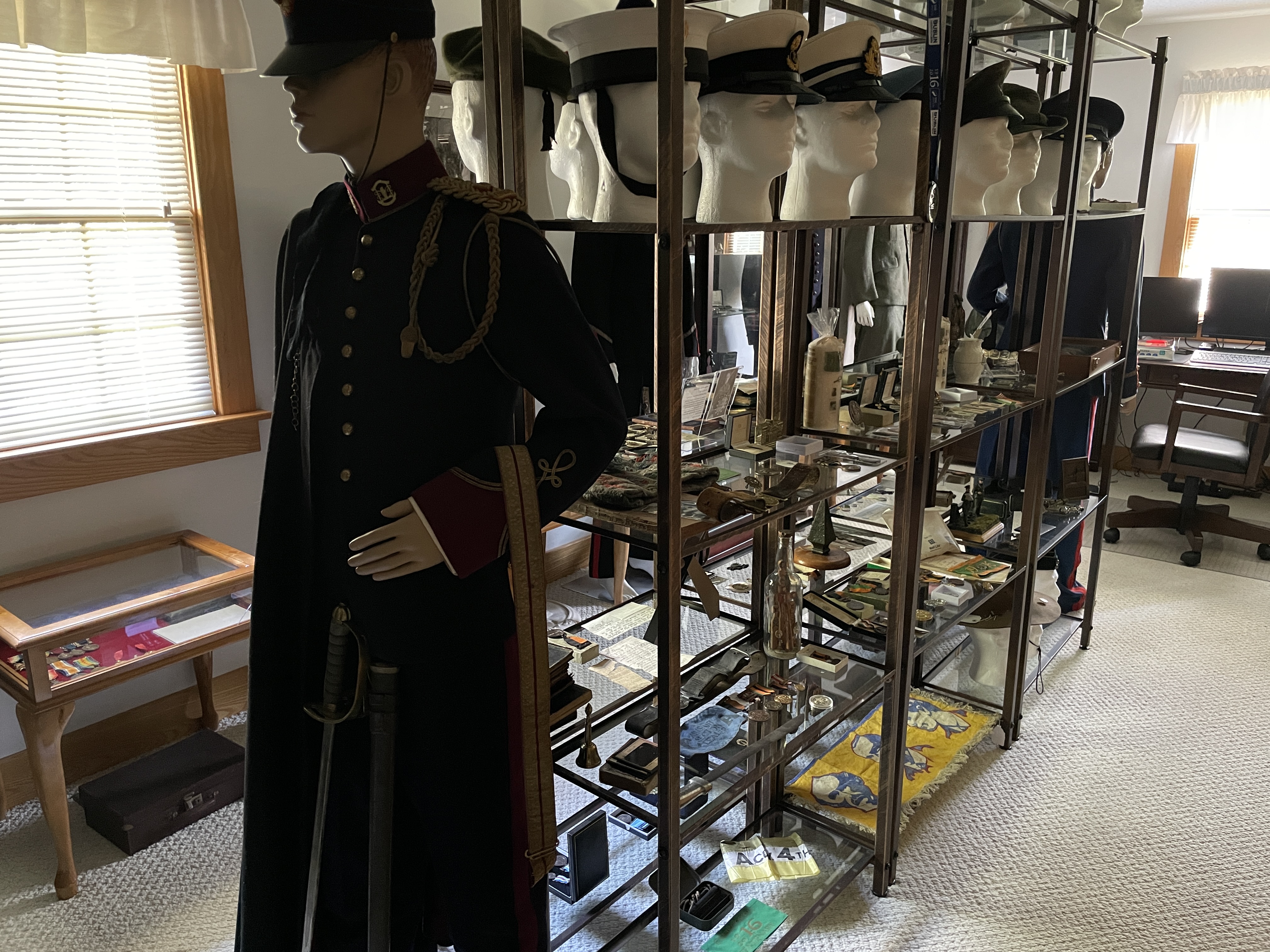 Collection of Irish Militaria Is Displayed in Collector's Home
Conor Dullaghan considers himself to have been a collector his entire life. What started with things like Coca Cola and stamps eventually evolved into arguably one of the largest privately held collections of Irish Militaria – which includes medals, badges, uniforms, and other ephemera. "I started collecting in earnest around 15 years ago," shares Conor. He had recently relocated to Ohio and found that his evenings were quiet, so he started collecting to fill his time. He looked for both online and physical auctions where he could add to his growing collection.
Conor's collection focuses on a very specific time period in Ireland: 1916-1946. On a global scale, this period encompasses World War I and II. However, the island of Ireland had its own experience during these years. In April 1916, there was an Irish rebellion, primarily centered in Dublin, where the rebels were looking to gain their independence from Great Britain. World War II was known as The Emergency in Ireland. "It's a very interesting period in Irish history," shares Conor.
One of Conor's favorite items is a group of medals awarded to a husband and wife. The female recipient of two of these medals was a lady named Winifred Carney. "She was a fierce woman," explains Conor. "She was the confidant of one of the major leaders during the rebellion in 1916." Interestingly, Conor also owns a WWI trio of medals that were awarded to her husband – British medals. Her husband was a founding member of a group called the Ulster Volunteer Force, which was founded in opposition against the notion of Irish freedom. "What I love about their story is that the two couldn't come from more divergent backgrounds, but socialism and love brought them together." Conor loaned these medals to the city of Belfast for the Centenary celebrations in 2016. The medals were displayed in Belfast City Hall and seen by over 20,000 visitors during that exhibition.
Another item that's important to Conor is a lot that he purchased from Sotheby's in England. This lot included an album and a very special wooden object. The album contains papers that were taken by a British officer who was put in charge of a key location after the 1916 rebellion was quelled. He brought this paper back to England before going off to fight in France. He was killed in action in France in September of that year. The paper that survived is an archive of important printed matter from that period. It includes a document – a half proclamation signed by seven brave men who were part of the rebellion. "The US equivalent would be our Declaration of Independence," Conor explains. This document was used as evidence against these men, who were all executed as a result. The piece of wood is a printer's mallet that was, most likely, used to typeset this important document. "It's an amazing surviving relic from that time period."
Conor recently acquired a military uniform that belonged to a specific lady – a rare find. "It was one of only a handful of surviving examples of a "Cumann na mBan" uniform from the earliest days of the group – the Irish words for the Women's Council," explains Conor. "They were the female military branch of the revolutionaries back in 1916." The uniform is comprised of her skirt, tunic and hat. Conor also has a photograph of the woman wearing this uniform in 1922, which a friend helped him to colorize.
Overall, Conor's collection has at least 10,000 items, and they range in value from tens of dollars to tens of thousands of dollars. He tracks everything with an online system called Airtable. Airtable allows him to track the date of acquisition, category, who he acquired the pieces from, the value, how much he paid, and other notes. Everything is on display in his home. He has several rooms full of items, which are set up like a mini museum.
Conor likes to share his collection with as many people as possible, so he has been building an online presence since 2015. His Facebook group of over 12,000 members is very active. He has had the opportunity to exhibit the collection as far away as Colorado. He has also loaned some of his items to various institutions in Ireland.
Conor finds that his policy with Collectibles Insurance Services has given him great piece of mind when it comes to his collection. "It's a painless process to onboard and get insured. I would encourage anyone with high value collections to contact Collectible Insurance Services and get that coverage!"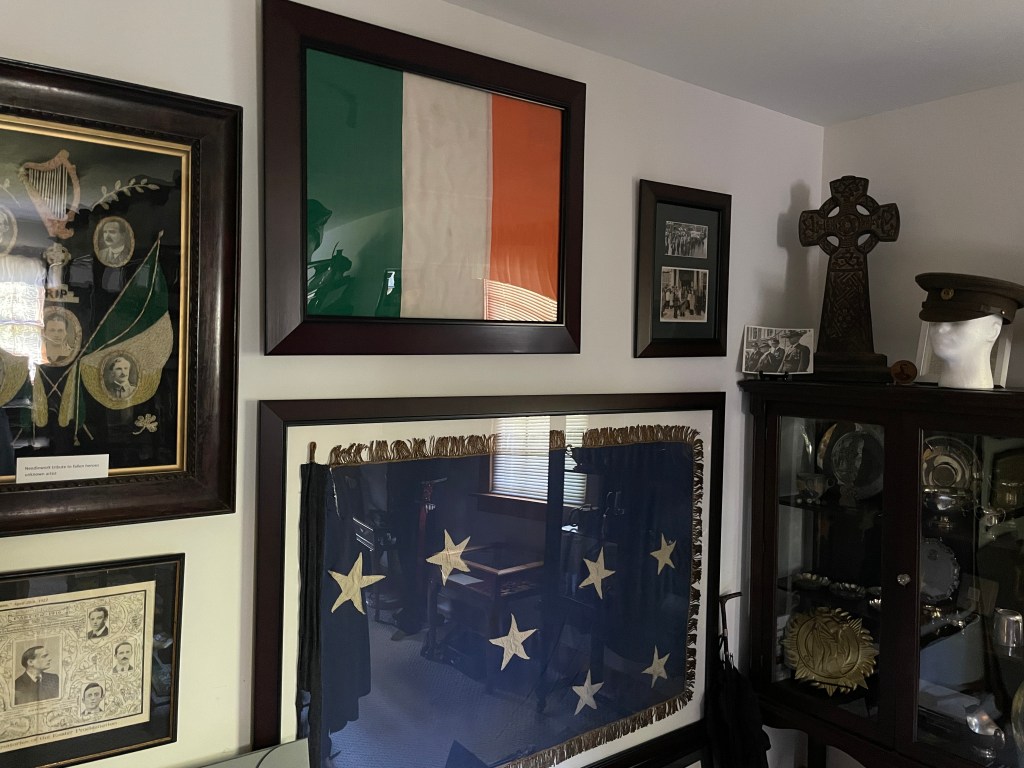 About Collectibles Insurance Services
Collectibles Insurance Services has been protecting collections since 1966 and all coverage is provided by a carrier with a group rating of "A" (Excellent) by AM Best, the leading rating agency for the insurance industry.

Comprehensive coverage includes, but is not limited to: accidental breakage, burglary, fire, flood, loss in the mail, theft, natural disasters, and other causes of loss unless specifically excluded from the policy. Deductibles start at $0 for collector policies and we provide coverage for the market value of your collection for losses in excess of $50.

Additionally the protection extends At home and away, and we don't require collection itemization and serial number nor extensive paperwork and red tape.