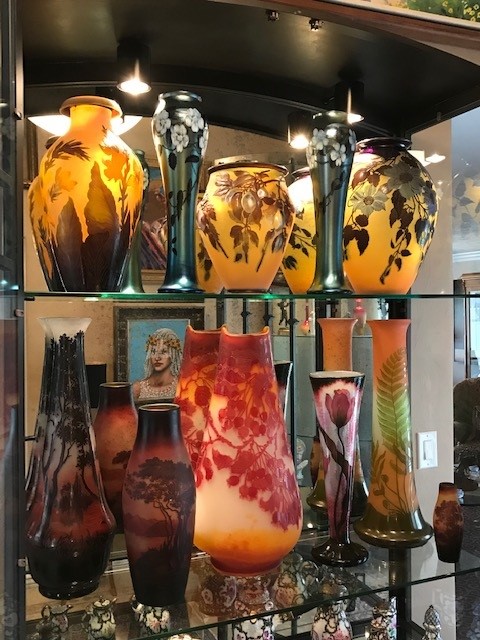 Antique Lover Curates a Collection of Dolls and Glassware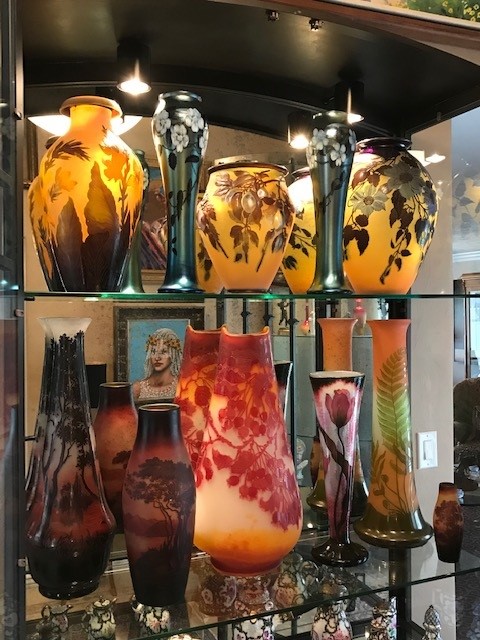 Antique Lover Curates a Collection of Dolls and Glassware
Scott got his start dealing in antiques about 45 years ago. His interest began in the 1970s when his parents were cleaning out their basement and had a lot of items to get rid of. There were Indian baskets and other items that his great-aunt had picked up from her years teaching on an Indian reservation in Wisconsin.
After this experience, Scott started going to flea markets and shopping around to see what other people were selling. "Collecting can be an expensive hobby if you are into high-end stuff," shares Scott. "Although I've been dealing for 45 years, I started collecting about 20 years ago, but it has taken me a while to acquire what I wanted."
Scott's interests mainly include French cameo glass by makers such as Galle & Daum Nancy, art glass, Tiffany glass, and antique French dolls. "Even non-collectors are attracted to Tiffany art glass," shares Scott. There is a specific kind, favrile glass, that really stands out. It comes in different colors, with the most common being gold and the more desirable colors being blue or even red. "It has a rich, iridescent finish; even those not into antiques can appreciate its beauty."
When it comes to antique dolls, Scott mentions that there is a special doll maker, Leon Casimir Bru. A specific doll, known as a Bru Jne doll, is a pricey doll for which prices have recently skyrocketed. "Some of these dolls can command north of $30,000," he explains. "The dolls are a piece of art!" Also popular are dolls made by the prolific French doll maker, Jumeau, who began making dolls in the mid-19th century. "Some of their bisque bebes can command a high price."
Scott's personal collection of about 60 dolls and 60 pieces of glass is on display in curio cabinets in his home, but not organized in any particular way. "It's a curated collection of items that are special to me, because I like them." Of collecting, Scott's mantra is to always, "buy what you like." The value of collectible items, especially antiques, is always fluctuating. If you curate a collection of items that you love, then if the value changes, at least you are left with something you enjoy.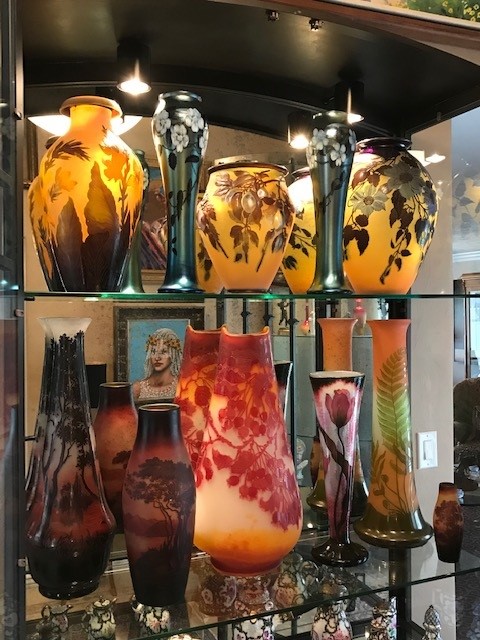 About Collectibles Insurance Services
Collectibles Insurance Services has been protecting collections since 1966 and all coverage is provided by a carrier with a group rating of "A" (Excellent) by AM Best, the leading rating agency for the insurance industry.

Comprehensive coverage includes, but is not limited to: accidental breakage, burglary, fire, flood, loss in the mail, theft, natural disasters, and other causes of loss unless specifically excluded from the policy. Deductibles start at $0 for collector policies and we provide coverage for the market value of your collection for losses in excess of $50.

Additionally the protection extends At home and away, and we don't require collection itemization and serial number nor extensive paperwork and red tape.