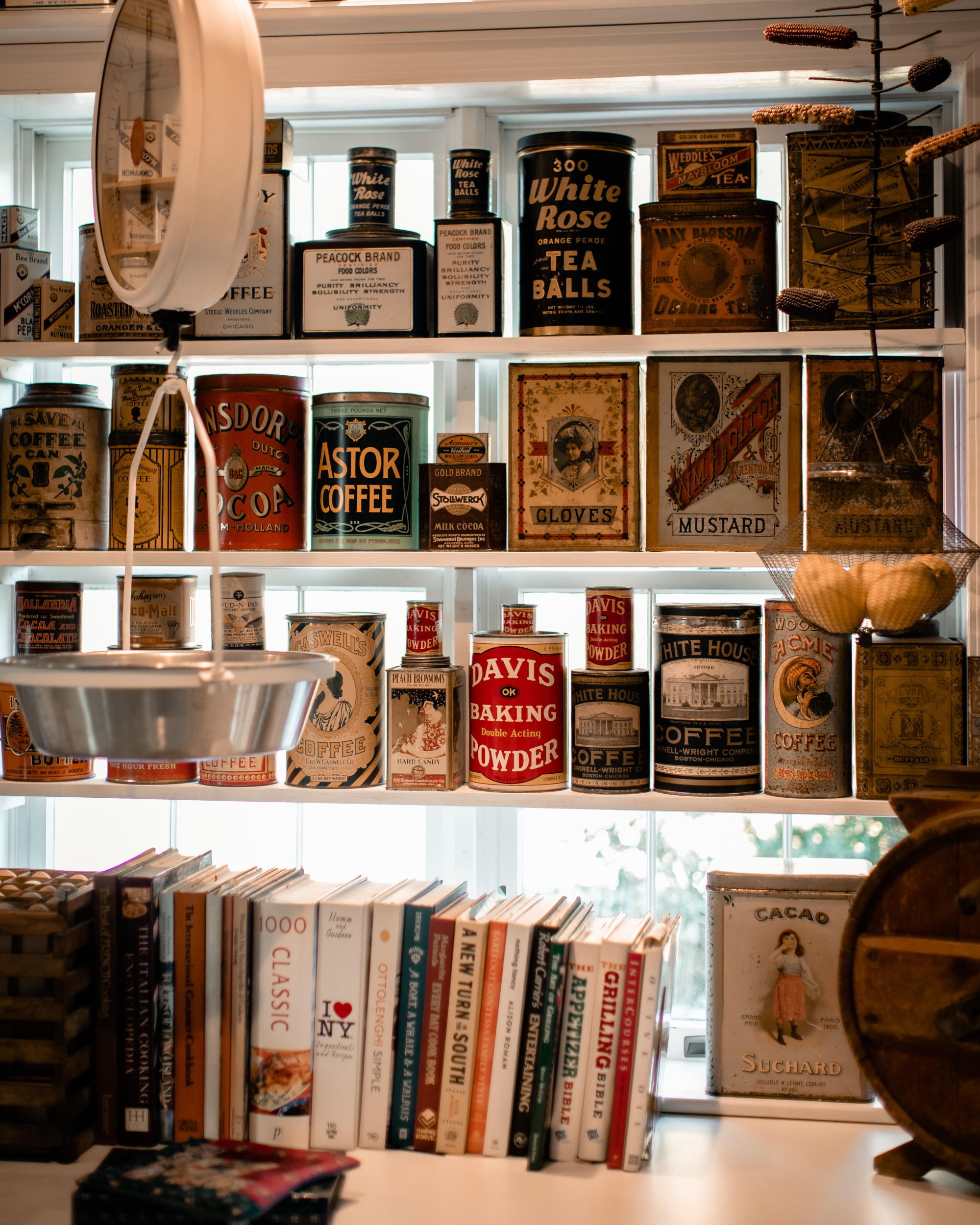 Bruce Feller's Home is a Museum of Antique Finds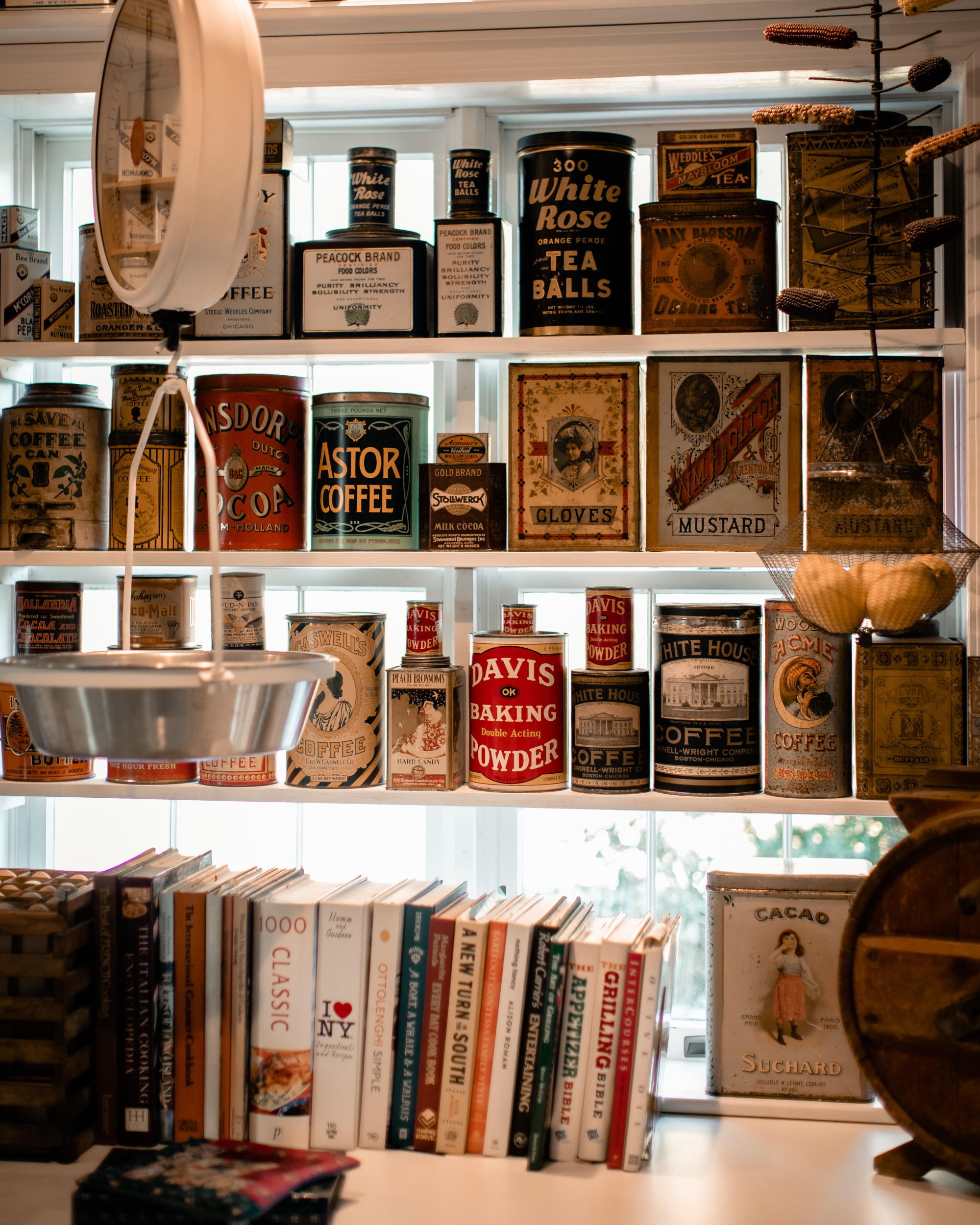 Bruce Feller's Home is a Museum of Antique Finds
About 30 years ago, Bruce Feller and his wife found a home in an old community in Long Island – the first home  they occupied, which had a library. "There were no books, but my wife wanted to fill the library with books!" shares Bruce. "That was our first foray into the world of collectibles." The house dated back to 1910, so the two of them resolved to bring in books with a publication date of 1910 or earlier.

In New York City, they visited a famous bookstore called The Strand. "That became our date night!" Bruce says. They would wander over to The Strand after dinner and select books – not ones of particularly high value. It was fine graphics and beautiful interior illustration that held their interest. "We collected a couple hundred books in a short time. That was the genesis!" Bruce explains.
From there, they moved on to a new goal: to fill their home with special objects that were over 100 years old. They started with the kitchen, and the focus was on filling the room with items that would make sense to find in the kitchen. They collected coffee tins, spices, and more until the kitchen was filled. They continued to go from room to room until the entire house was filled with things that belonged in a room of that type.

"My wife and I carry the same worldview when it comes to clutter and filling the house with antiques," Bruce says, noting that this is perhaps the reason why their relationship works so well. "We continue to be very enthusiastic about it!" They go to antiques shows within a couple of hundred miles of their home in order to amass more items for their collection. "We are in retirement at this point, so our time is largely our own," Bruce says of his ability to spend so much time at antiques shows.

A huge portion of their collection is comprised of apothecary glass, which is glassware originally used by pharmacists to hold medicines, and watermelon glass, which is a depression glass where the base is green and the rest of the vessel is pink. In Vermont last summer, Bruce and his wife splurged on what is now considered a favorite part of the collection: four large apothecary glass vessels, ball-shaped and with a narrow neck. They were originally used as bulk storage vessels. "That was a find for us!" shares Bruce. "We generally don't spend a lot on purchases, and these were in the low four figures. We never spend that kind of money – maybe $100 on a mint condition coffee or spice tin."

Today the collection, which is displayed beautifully throughout their home, has around 2,500 items, and is comprised of a variety of things. There are Amish quilts in the bedroom and an old tool collection occupying the dining room. There is a collection of old agricultural hand tools, which fascinate Bruce for the fact that they were handmade rather than manufactured. There are old barber bottles, advertising tins, stacking blocks, puzzles, and even a few contemporary rocks and butterflies.

"The master bedroom, other than the Amish quilts, is the only room untouched," shares Bruce. But he notes that in the future, should they ever need to find more real estate for the collection, he knows exactly where to go next.


Collectibles Insurance Services was founded by collectors, for collectors! Homeowners insurance often falls short when it comes to providing coverage for collections, so that's where we step in. We help insure collections of all kinds — from LEGOs to sports memorabilia, and comic books to toys, and so much more.
Find out what types of collections we insure or get a quote today!
About Collectibles Insurance Services
Collectibles Insurance Services has been protecting collections since 1966 and all coverage is provided by a carrier with a group rating of "A" (Excellent) by AM Best, the leading rating agency for the insurance industry.

Comprehensive coverage includes, but is not limited to: accidental breakage, burglary, fire, flood, loss in the mail, theft, natural disasters, and other causes of loss unless specifically excluded from the policy. Deductibles start at $0 for collector policies and we provide coverage for the market value of your collection for losses in excess of $50.

Additionally the protection extends At home and away, and we don't require collection itemization and serial number nor extensive paperwork and red tape.