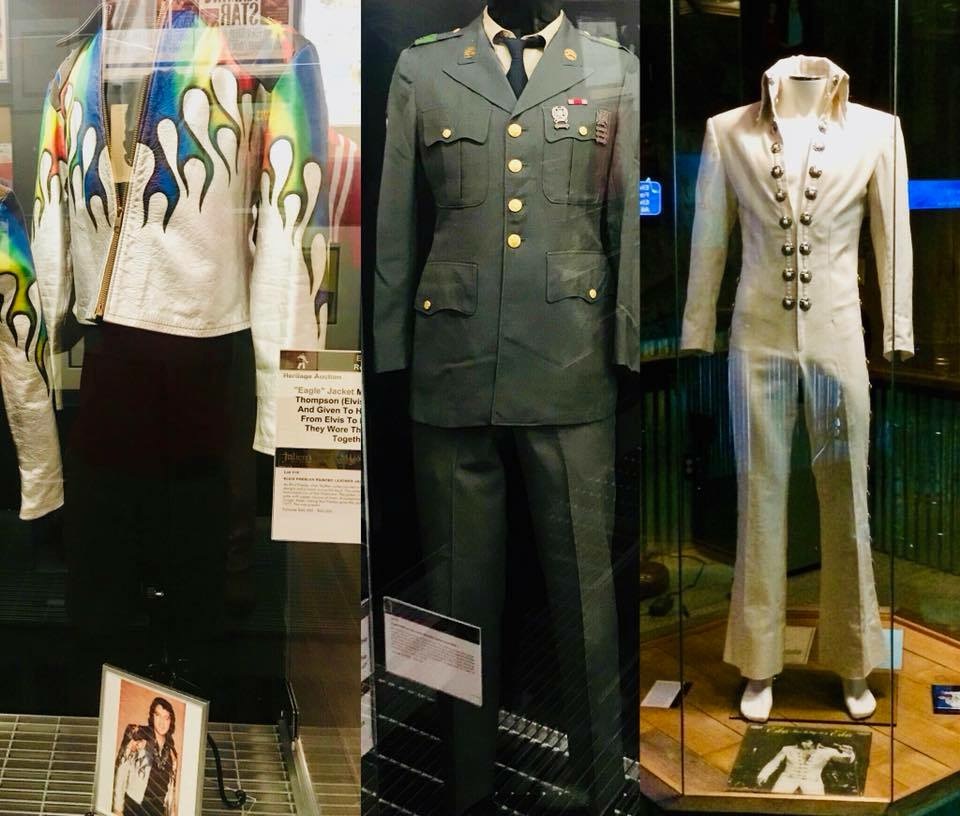 This Incredible Elvis Collection is Glenn Johnson's Retirement Plan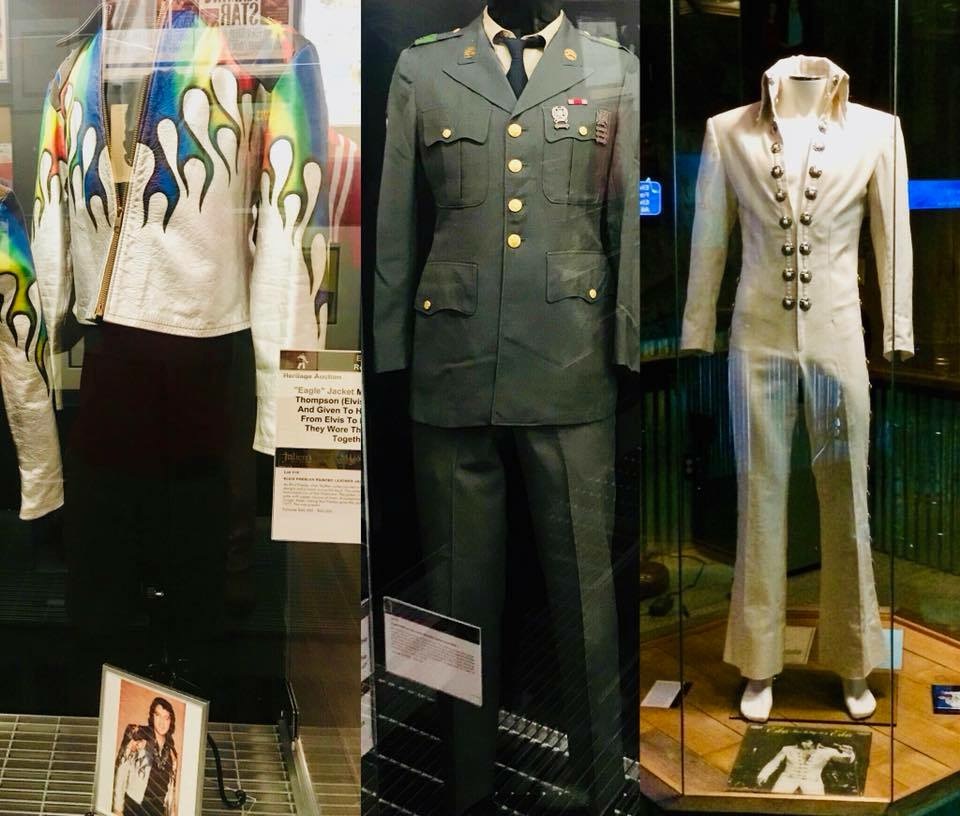 This Incredible Elvis Collection is Glenn Johnson's Retirement Plan
The interesting thing about Glenn Johnson's enormous Elvis collection – besides its size – is the fact that this wasn't born out of a love of collecting, nor did it stem from a passion for Elvis Presley. "It started about 20 years ago as an investment!" shares Glenn. "I definitely was not a fan." That has changed, however. As the collection grew, Glenn did develop an interest in the king.
How did a non-Elvis fan decide to start a collection on the subject? "It came down to Elvis or Marilyn Monroe," explains Glenn. "My first concert as a kid was Elvis, so I went with him." In the first few years, he began accumulating a lot. Now, he's got an emotional connection to his collection of over 1,000 pieces.

Glenn's first purchase for the collection was the merchandise that Elvis' manager, Colonel Tom Parker, put out in 1956. "Elvis was the first celebrity to have merch," explains Glenn. He has about 80% of the pieces that were originally available. There are wallets, hats, and more. "I even have a large photo of Elvis with blonde hair – before he started dying it black – looking out over a table of all the merchandise."

This collection is the largest one outside of Graceland. "I have a lot of pieces that are the 'first'," Glenn says. "The first jumpsuit he ever had made. The first piano he bought. The first contract he signed as an adult." One of the earliest items in the collection is a 1954 pair of shoes that he gave to a girlfriend. "They have a leopard fur on them – kind of unique for 1954."

Many of the items in the collection are extremely valuable. The most valuable item? A jumpsuit! Glenn paid $200,000 for the first jumpsuit that Elvis ever had, and today the value is around $750,000. "The jumpsuits climb in price fast because there are only about 21 or 22 in private hands. There were about 126 jumpsuits made for him, and most of them Graceland has." Other notable items include the first piano he ever played, purchased for $112,000 and now worth $400,000. A star ring that had been worn on stage was purchased for $12,000 and today is worth around $150,000
When asked which item is his favorite, Glenn shares, "My mind goes to his dental records, which a lot of people are surprised by. I have his handwritten dental records from the dentist he went to from 1957 to 1977. I have the record from August 15, 1977, when he visited the dentist late at night. Hours later, he had passed away."

Glenn likes to ask people who view the collection what their favorite piece is. The majority select his military outfit from when he left the army in 1960. "It's a full-dress uniform – hat, shirt, tie, jacket, metals, belts, pants, socks, and shoes. The only thing not there is the underwear. People love that one!" When he left the army, Elvis gave his uniform to the director of one of his movies, GI Blues. When the director passed away, his son sold the uniform to Glenn.

"I have a lot of his army stuff!" shares Glenn. Most interestingly, he has the army discharge records that Elvis signed. These records contain his height, weight, pulse, blood pressure, heart rate, and more. "There is always a lot of talk about his height and weight. The army has him listed as exactly 6 feet tall. Those records are probably the most accurate statistics."

Glenn lives on a 76-acre property, and his collection is displayed as a museum in a separate structure on the property. "It's not open to the public, but sometimes people call, and I let them come look at it." Everything is well-organized. The outside perimeter of the main room is organized by movie, going clockwise and in chronological order. Then there are two center cases. One side is stage-worn clothes, and the other side is personal items, such as karate gear (Elvis was very interested in karate), signed divorce papers, and the suit he wore when he picked up his daughter, Lisa Marie, from the hospital. Then there are two smaller rooms. One is merchandise, along with personal financial records. This includes a 1955 signed tax return. "He made $25,000, and then in 1956, he made millions. It skyrocketed!" The next room is shoes that he wore (including blue suede shoes), jewelry, high school things, and signed contracts dating as early as 1955.

One day, Glenn plans to sell this incredible collection. "It's a nice retirement nest egg!" he shares. He's already had offers – including one for $5 million – but nothing yet that has turned into a real deal.


Collectibles Insurance Services was founded by collectors, for collectors! Homeowners insurance often falls short when it comes to providing coverage for collections, so that's where we step in. We help insure collections of all kinds — from LEGOs to sports memorabilia, and comic books to toys, and so much more.
Find out what types of collections we insure or get a quote today!
About Collectibles Insurance Services
Collectibles Insurance Services has been protecting collections since 1966 and all coverage is provided by a carrier with a group rating of "A" (Excellent) by AM Best, the leading rating agency for the insurance industry.

Comprehensive coverage includes, but is not limited to: accidental breakage, burglary, fire, flood, loss in the mail, theft, natural disasters, and other causes of loss unless specifically excluded from the policy. Deductibles start at $0 for collector policies and we provide coverage for the market value of your collection for losses in excess of $50.

Additionally the protection extends At home and away, and we don't require collection itemization and serial number nor extensive paperwork and red tape.