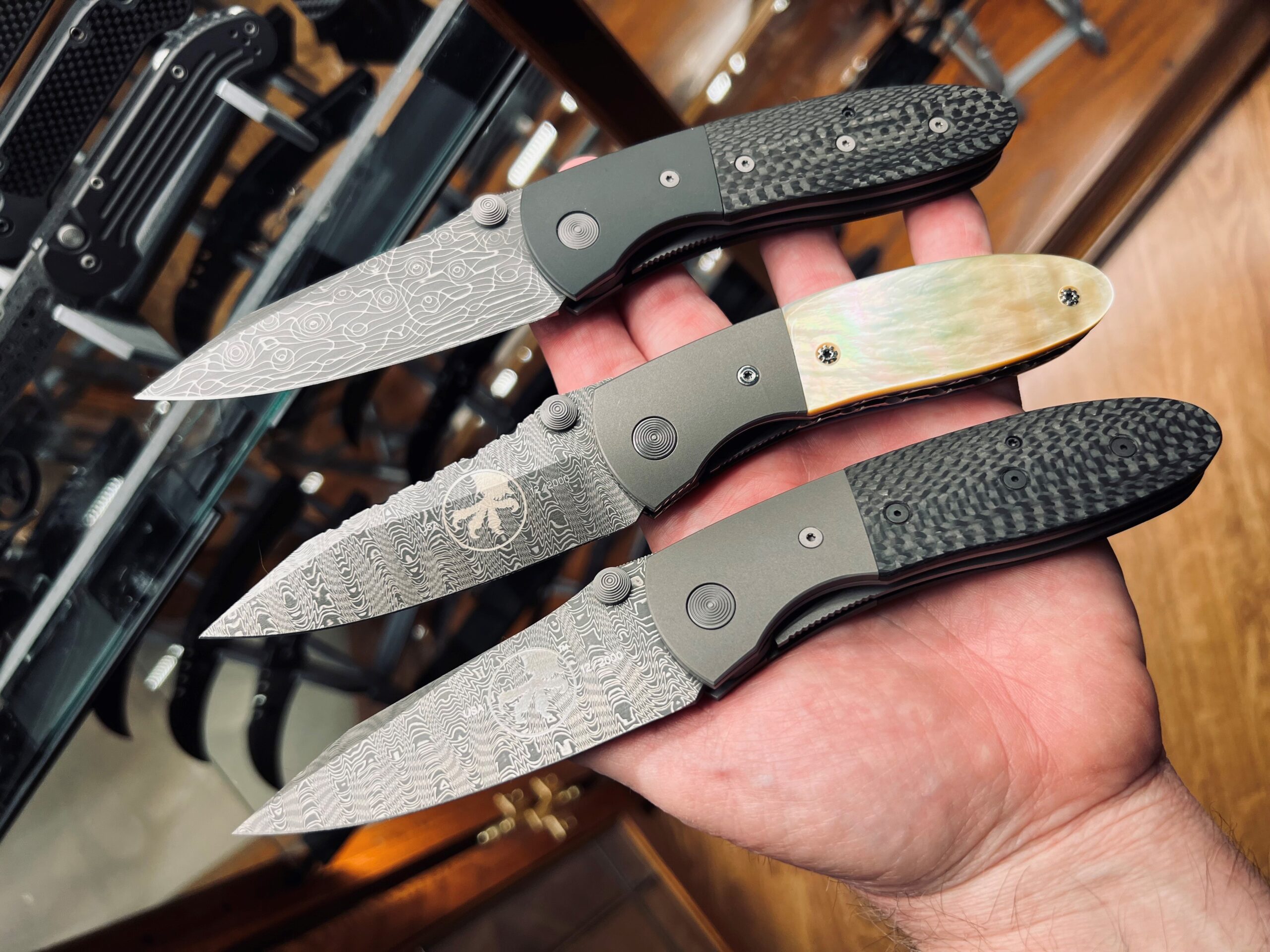 Investing in Knives with Gary Rizza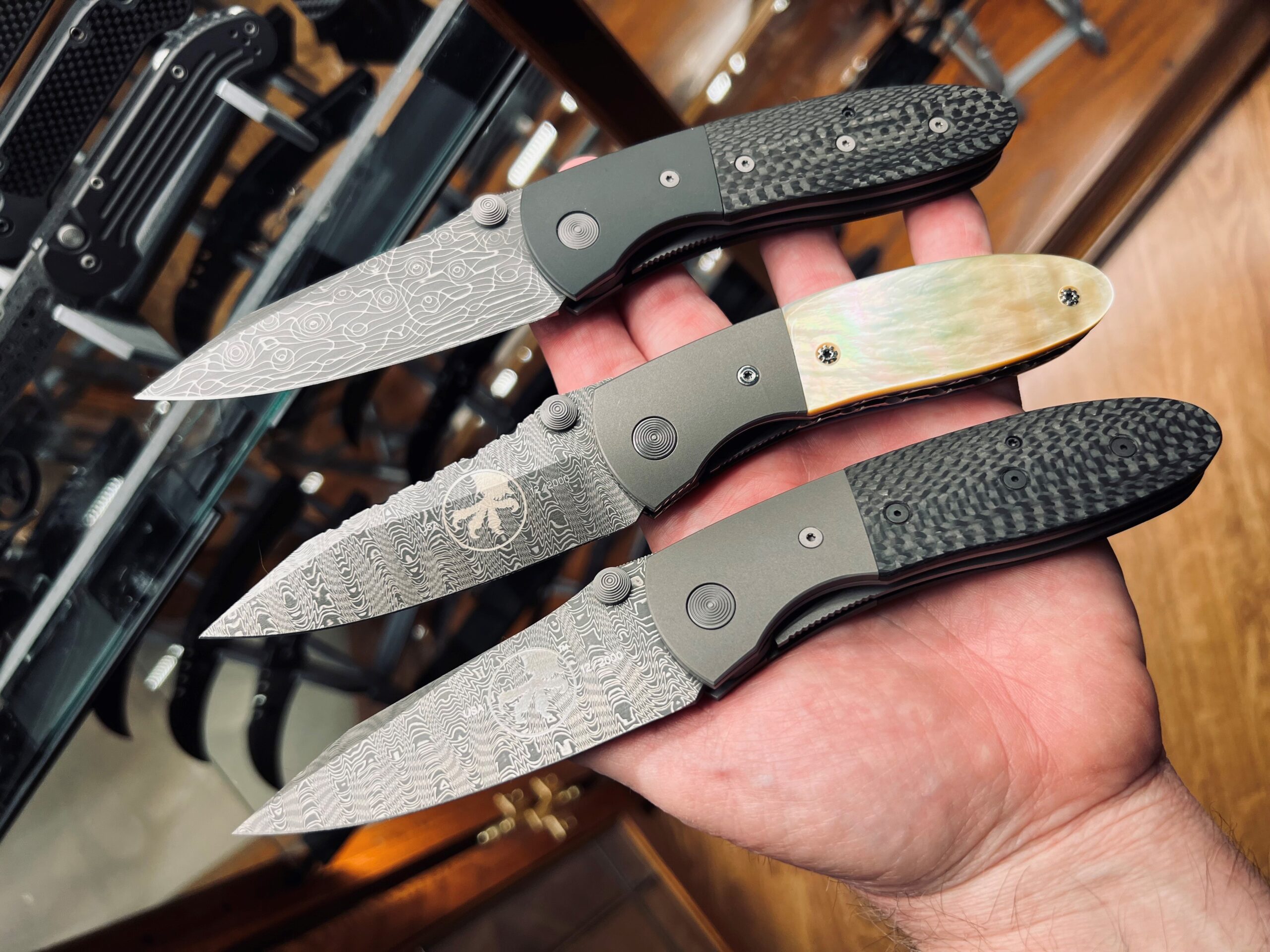 Investing in Knives with Gary Rizza
Have you ever thought of a knife collection being a viable investment option? As it turns out, knives are actually a great opportunity for investing. According to knife collector Gary Rizza, collectible knives are a commodity that consistently holds their value – as long as you keep them in excellent condition.

Read on to learn more about this unique, collectible investment!

COLLECTIBLES INSURANCE SERVICES (CIS): Why did you choose to invest in knives?

GARY: It started strictly as a collection. As things progressed, [I started to look at this as an investment]. Microtech, [a company that produces knives], always stood out for a couple reasons. First, they were American-made. Second, their value always held. If the knives were kept like new, they would go up in value. This led me to weed out all the other brands I was collecting and focus on knives by Microtech, especially vintage knives. There's no reason not to have it be a good investment as well as a collection!

CIS: In your opinion, can investing in knives be relied upon as a primary source of investment income, or do you recommend that collectors have other investments in their portfolio?

GARY: You always have to diversify! No ifs, ands, or buts. The stock market is good, but collectible items like stamps, coins, or firearms are good. It's good to be diversified. I found with the knives that there's such a huge group of knife collectors out there. Collectible knives, especially Microtechs, the factory will actually help you determine if the knife you are buying is theirs or a clone.

Of all the investments, collectible Microtechs, if kept brand new or like new with the original box and documents, consistently go up in value. They don't fluctuate like gold, silver, or stock.

CIS: How did you become knowledgeable about knives?

GARY: The internet was very helpful, [as well as talking to] other collectors at knife shows. When you meet other collectors, [you have the opportunity to] talk with them and exchange information. The knife collectors are always happy to answer another collector's questions! That's the way I was able to become knowledgeable. You have to be willing to put the time in. My collection started in 1995, and I put about 1,000 hours a year into searching and looking at different collections.

CIS: How do you ensure that your collection retains its value (storage, maintenance, etc.)?

GARY: I don't use any of my collector's knives – in any way, shape, or form, except as a collection. They are my collection, and they are an investment. If you look at the handle and the handle is dull with a shiny streak – that's called a snail trail, and it hurts the value. Any scratches, nicks, or dings also affect value. When knives are [kept] pristine, their value is considerably more than when they are just "good." You also need [to keep] the box and documents that came with it. When a knife is kept in the condition originally sold from the factory, that is when it has the highest collectible value.

[When it comes to keeping knives clean], my method of cleaning is very basic. I have a fan, and I open the two doors on my curio cabinets, point a fan at them, and lightly feather dust them. With the fan blowing, the dust blows out the other side. I'll do that once a month or once every other month.

CIS: When do/will you sell your collectibles? How do you determine the best time to sell?

GARY: Eventually, I'm going to sell my collection. Right now, I want to continue collecting. If someone offered me top dollar, I might consider selling, but at this point, I want to double my collection. I have 500 knives, and I want 1,000, so I expect to collect for another 10 or 20 years.

[There is not a specific time that is best to sell]. If you have vintage pristine collectibles from Microtech – vintage is important because they are difficult to find – they will always hold their value. Times are tough, and they are still going up in value.

CIS: Do you have any advice for someone who is ready to sell their collection?

GARY: If I were going to sell mine, I would sit down and re-catalog everything. [I would] check every knife again for any marks or any imperfections. Then, I would make sure I have each knife individually listed. The place I would go to sell them would be the internet – which is very helpful. There are a lot of high-end collectors overseas who have no problem spending $100,000 on one knife or a group of knives.

My collection would be about $450,000 if I were to sell it. That might sound like a lot, but it's not in the knife collecting world. I have friends who collect high-end art knives who buy [a single knife] for $250,000.

Want to learn more about investing in knives?

If you are interested in collecting knives or have any questions for Gary, feel free to reach out to him via email at garyjrizza@yahoo.com.

Collectibles Insurance Services was founded by collectors, for collectors! Homeowners insurance often falls short when it comes to providing coverage for collections, so that's where we step in. We help insure collections of all kinds — from LEGOs to sports memorabilia, and comic books to toys, and so much more.
Find out what types of collections we insure or get a quote today!
About Collectibles Insurance Services
Collectibles Insurance Services has been protecting collections since 1966 and all coverage is provided by a carrier with a group rating of "A" (Excellent) by AM Best, the leading rating agency for the insurance industry.

Comprehensive coverage includes, but is not limited to: accidental breakage, burglary, fire, flood, loss in the mail, theft, natural disasters, and other causes of loss unless specifically excluded from the policy. Deductibles start at $0 for collector policies and we provide coverage for the market value of your collection for losses in excess of $50.

Additionally the protection extends At home and away, and we don't require collection itemization and serial number nor extensive paperwork and red tape.