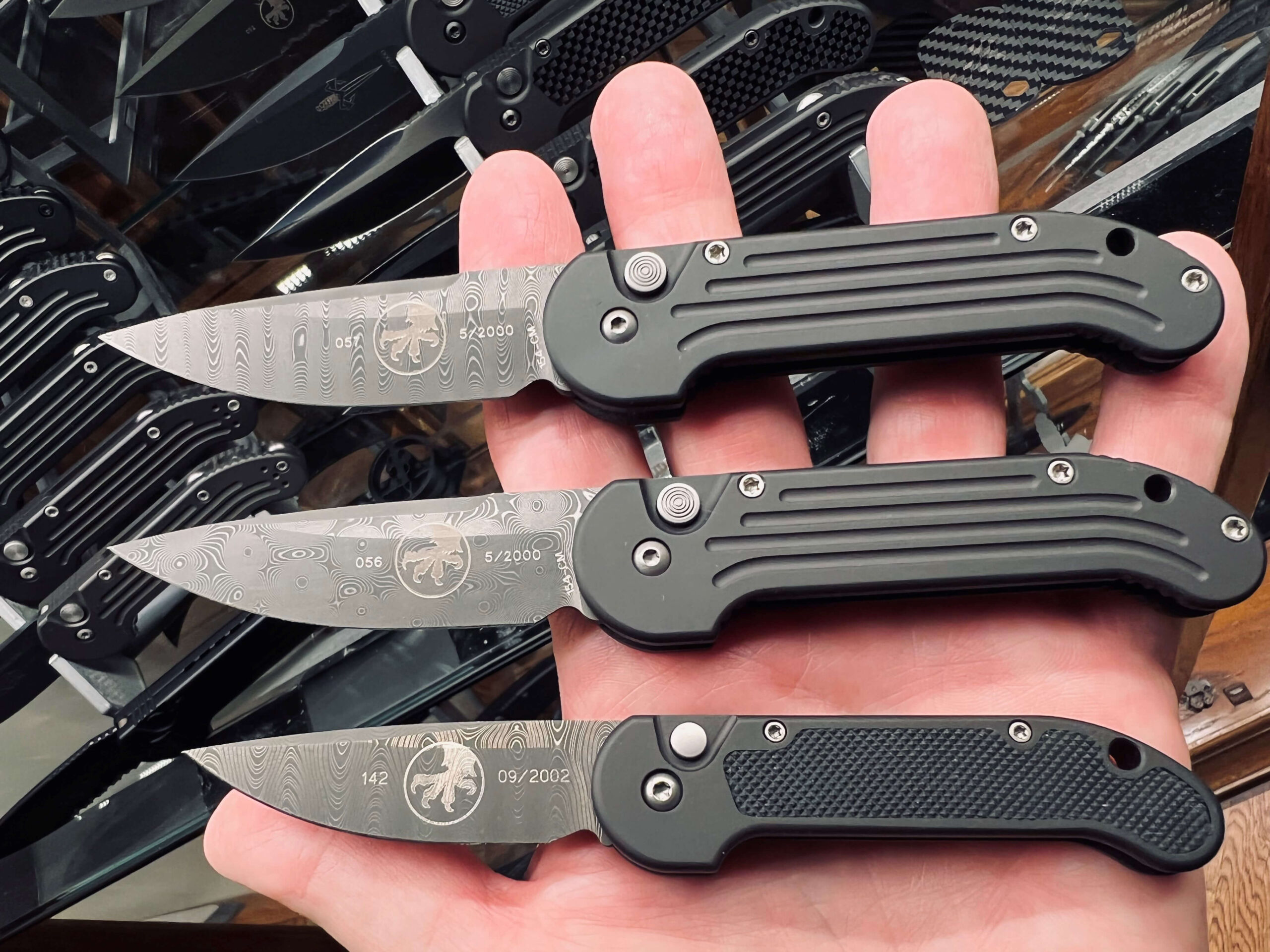 Collectibles Insurance Services Gives Knife Collector Peace of Mind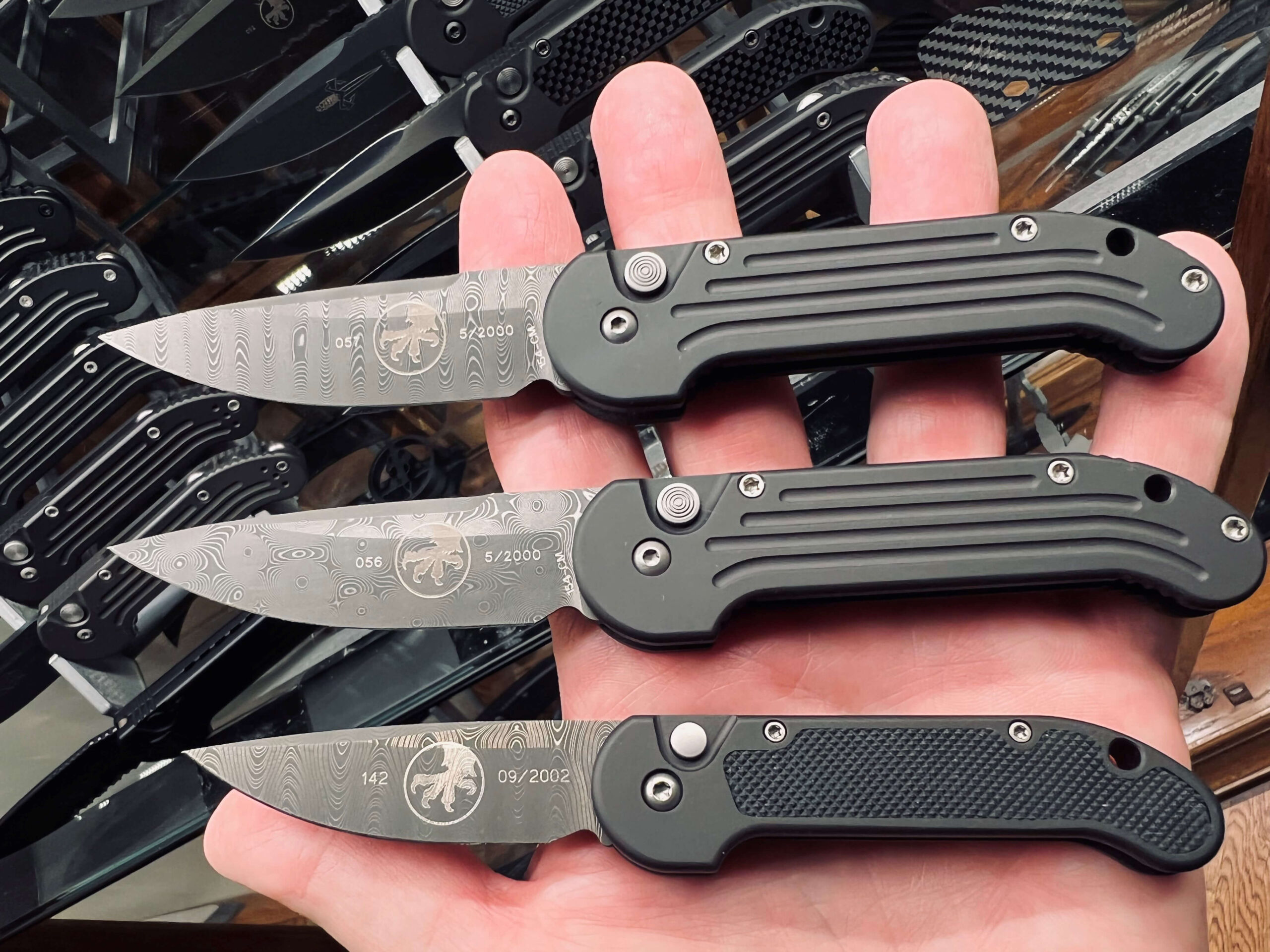 Collectibles Insurance Services Gives Knife Collector Peace of Mind
As a kid, Gary Rizza always enjoyed collecting. It all started with trinkets that could be purchased at the Five and Dime, but as he grew older, what he collected began to change. Today, Gary is the proud owner of an extensive collection of knives.

Gary started collecting knives in 1969. "It was just something of interest!" he shares. As his collection grew, the knives he collected became better quality. He collected a lot of knives from companies such as Benchmade and ProTech. Eventually, he got away from those brands, and today, his focus is American-made knives by a company called Microtech.

Microtech arrived on the scene in 1994, and they were a company that produced automatic knives rather than manual ones. The company "caught on like wildfire," shares Gary. "Gold and silver fluctuate, but these pieces continue to go straight up in value. Microtech sells out of what they make every year."

Today, Gary's collection contains about 497 knives, and all of them are either one of two kinds: black tactical, or black blade, black handle knives. "There are guys that mix it up, but I only collect these two types of knives."

Gary also focuses his collection on automatic knives. Automatic means that rather than pulling out the blade using both hands, as you would with a manual knife, you simply push a button, and the spring-loaded blade pops out automatically. There are two types of automatic knives: side openers and out-the-front (OTF) knives. Side openers open automatically but must be closed manually. OTF knives both open and close at the touch of a button.

Knives are an investment that increases in value as long as they are kept in brand-new in the box (BNIB) condition with the original labeled box and documents that they came with when it was first sold. When Microtech first came out, some of the models were around $150. Today, if they have been kept brand-new with the original boxes, those knives have quadrupled in price! These days, a Microtech knife starts around $250, while a custom knife can sell for around $5,000. Contributing to the value is the fact that the owner of the company, Tony Marfione, only produces about ten of each of the high-end custom styles.

Gary stores his collection in two curio cabinets in his living room, with one case being filled with his OTF knives and the other with side openers. They are then grouped into different variants. 99% of his knives are in mint condition. "They are as perfect as can be! I don't use my knives for anything but a collection. I don't carry them. When the knife is absolutely pristine, they go up in value." He also cleans his knives every month using a fan and a feather duster.

When Gary decided to purchase some extremely rare Microtech knives from a Russian collector, he found himself needing to put Collectibles Insurance Services to the test. "I bought these knives on December 16, 2020. The Russian seller shipped them out three days later, and you could track it. All of a sudden, the package didn't move. It left Russia and passed customs, but then it disappeared. After about 60 days, I contacted Collectibles Insurance Services and opened a claim. The claim experience was fabulous!"

The knives were valued at $10,000, and there was no possibility of replacing them because they were so rare. Gary opened his claim, and five days later, the check arrived in the mail. "There was no argument about the value of the knives!" Gary shares. "I couldn't have been happier." Six months after this positive experience, Gary took his dog for a walk and was completely surprised to discover that the knives had arrived! "I didn't believe it at first. I opened them up and everything was perfect – there was no damage." He excitedly called Collectibles Insurance Services to inform them that his knives had arrived and he would be returning the check. His account was updated to reflect that there hadn't been any claims made.

Although this story ended with Gary receiving his knives, his experience with filing a claim has given him greater peace of mind when it comes to his collection. "I was amazed at the claims experience. It only took a few days! If you try to put this [sort of thing] through homeowners insurance, they don't have a clue what you're talking about. I went with the company that knows [about collectibles], and it was the best thing I did. I talk about Collectibles Insurance Services all the time!"

If you are interested in collecting knives or have any questions for Gary, feel free to reach out to him via email at garyjrizza@yahoo.com.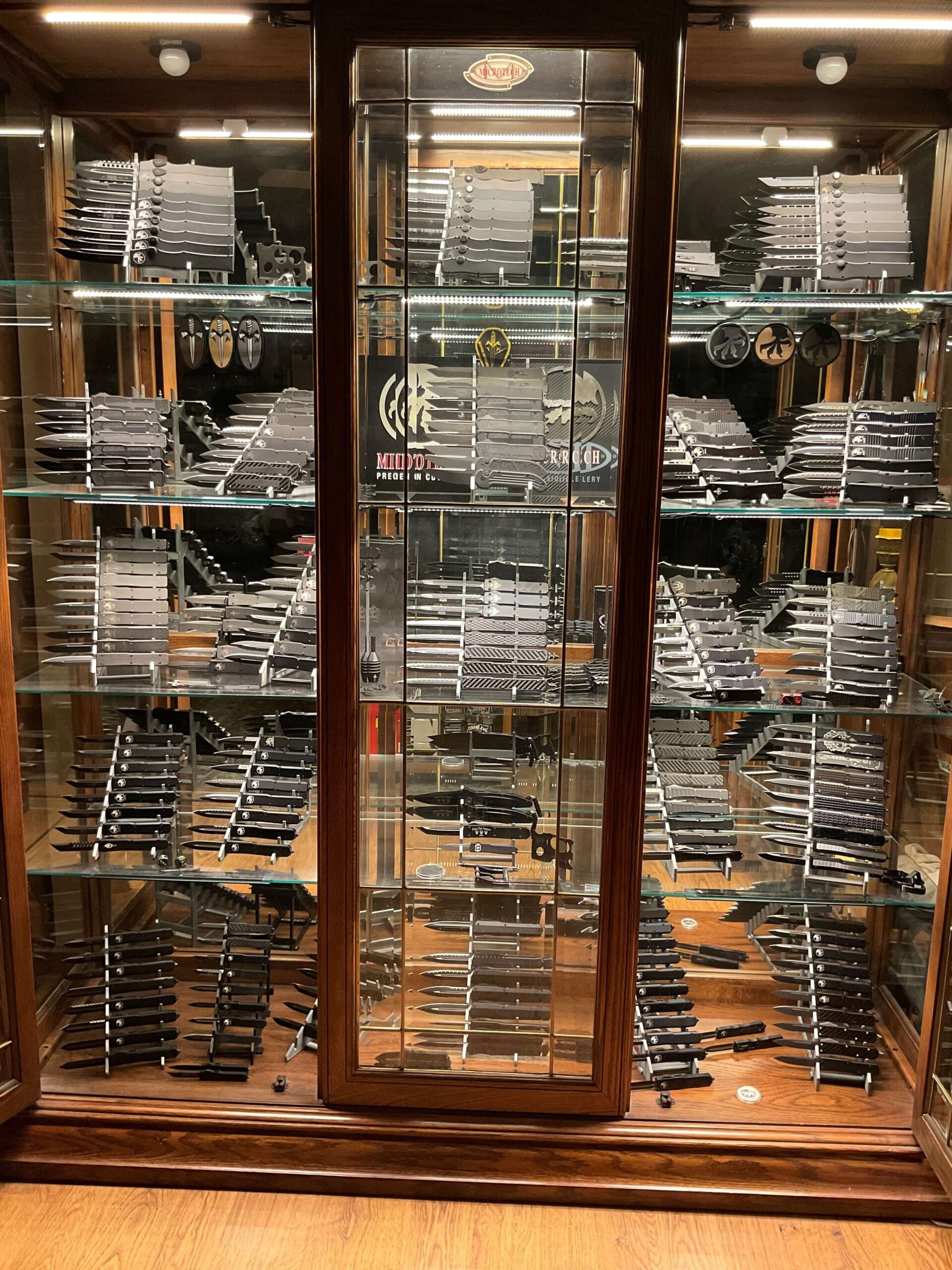 Collectibles Insurance Services was founded by collectors, for collectors! Homeowners insurance often falls short when it comes to providing coverage for collections, so that's where we step in. We help insure collections of all kinds — from LEGOs to sports memorabilia, and comic books to toys, and so much more.
Find out what types of collections we insure or get a quote today!

About Collectibles Insurance Services
Collectibles Insurance Services has been protecting collections since 1966 and all coverage is provided by a carrier with a group rating of "A" (Excellent) by AM Best, the leading rating agency for the insurance industry.

Comprehensive coverage includes, but is not limited to: accidental breakage, burglary, fire, flood, loss in the mail, theft, natural disasters, and other causes of loss unless specifically excluded from the policy. Deductibles start at $0 for collector policies and we provide coverage for the market value of your collection for losses in excess of $50.

Additionally the protection extends At home and away, and we don't require collection itemization and serial number nor extensive paperwork and red tape.