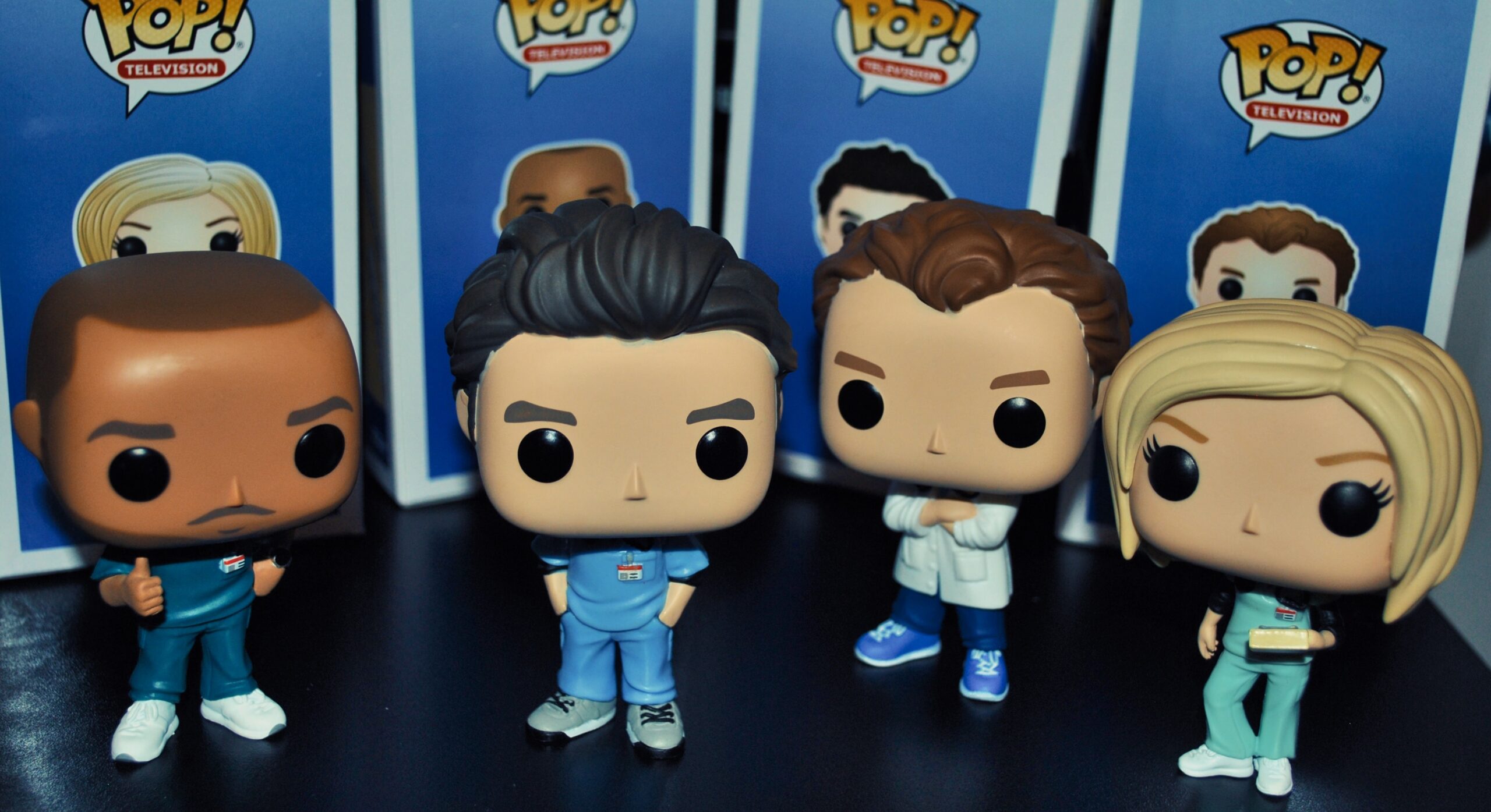 Investing in Funko POPS! With Steve Y. (Part 4 of 5)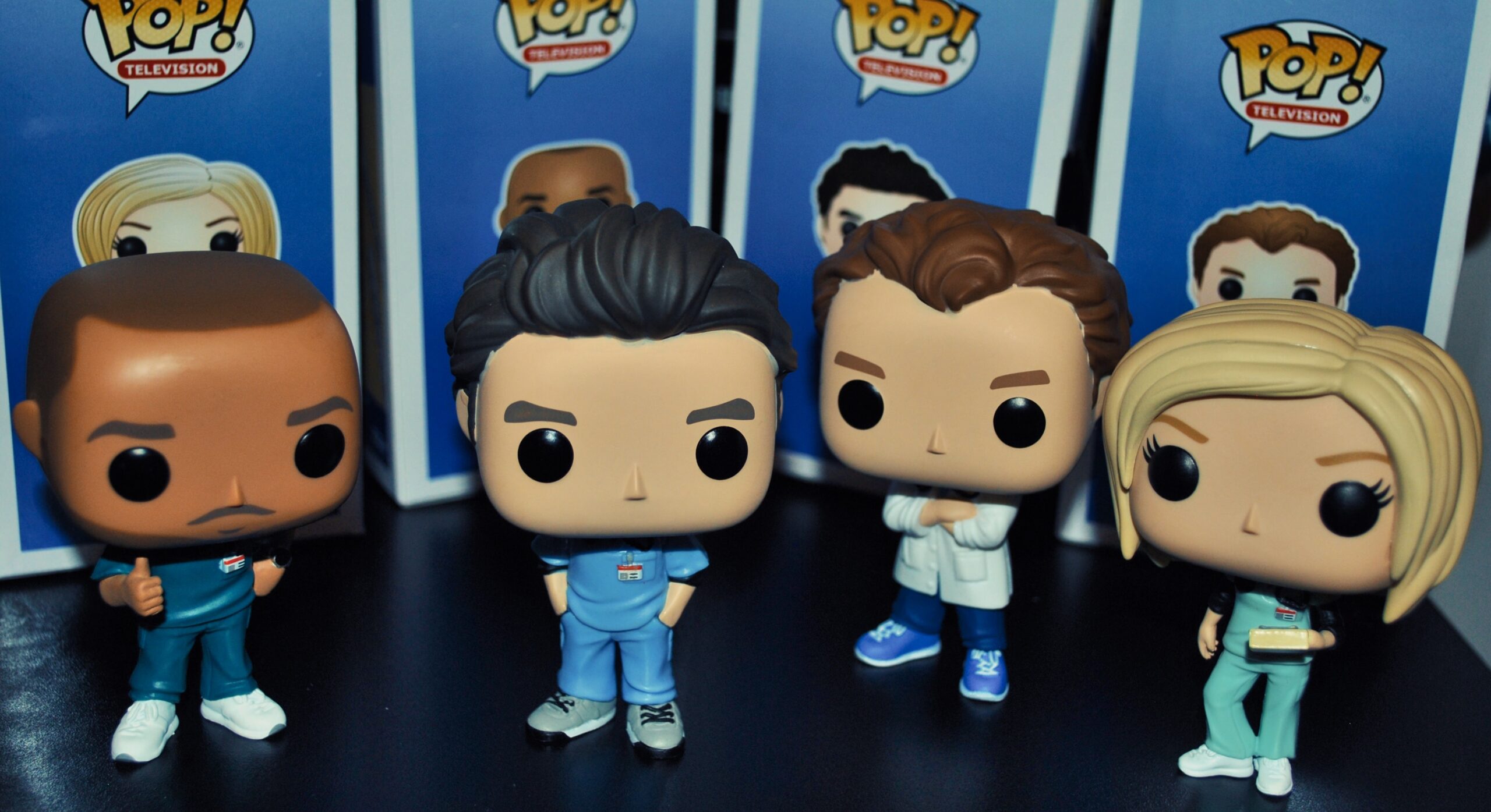 Investing in Funko POPS! With Steve Y. (Part 4 of 5)
You may recall that we've featured this incredible Funko POP! collector before. Steve has used his savvy to turn his hobby into a full-blown business, buying and selling Funko POPS! on the Whatnot app or his website, www.collectorsdna.com.

We had the pleasure (for the second time) of chatting with Steve to learn his thoughts on investing in this fun collectible toy, plus his tips for newbie Funko investors.

Why did you choose to invest in Funko POPS?

STEVE: It started with a passion for POPS! As someone who was business-minded, I started selling some of the lower ones as a side hustle. I never took it too seriously because I wasn't sure if this would be like Beanie Babies or if it would really take off. It wasn't until I quit my job, couldn't work, and was trading higher-end pops that I realized it was a solid investment.

How did you become knowledgeable about Funko POPS?

STEVE: When I started trading, I joined Facebook groups. Eventually, I created my own group, Funko Pop Grails Only, which focused only on high-end POPS! I started this group a year ago with 50 people and it grew to 9,000. Then, instead of trading, I just started buying stuff I knew I could sell right away for 20-30% more. I saw it as real estate flipping without such a high barrier to entry. I started looking on eBay and Facebook groups and found people who wanted to sell multiple items at a time for a discount. I got myself in a place where I was known to be a premium toy broker. I help people who don't want to deal with fake pops or scammers. I cash them out and buy at an agreed upon discount. Today, many of the POPS! I obtain are already sold because I have people waiting on specific pops.

How do you ensure that your collection retains its value (storage, maintenance, etc.)?

STEVE: Keep the original packaging! The boxes must be in great condition, with no creases, rips, or stains. You can put a POP! into a hardstacks – an acrylic case like a fish tank – or a protector. Avoid direct sunlight, water damage, and dust.

When do/will you sell your collectibles? How do you determine the best time to sell?

STEVE: I never sell my collectibles because I have to; not everyone has the luxury of doing that. I would say if you really want to run this as a business, you can't be a collector because collectors that are devoted tend to value those items too much or be afraid to let something go. The way I think about collectibles is that most of the stuff I find now, I sell right away. I never overpay. I'm a collector, but I'm opportunistic. Not everyone is like me.

[When it comes to selling], I have an idea of the popularity of each item and the value. It depends on the category, the rarity, and the box condition. It's hard to move something with box issues since serious collectors tend to spend a bit more to buy one with a good box. Don't invest in high-value pops with box issues!

Do you have any advice for someone who is ready to sell their collection?

STEVE: When you sell a collection, there are a few people that buy them. The stores will give you 50% value. Then you have collectors like me who will still undercut you because they need to make money from it. So selling is a tricky question. How much time are you willing to invest in getting your money's worth? The best way to do it is to sell in a Facebook group. If it's low-end stuff, you can offer bundle discounts. That's how to get the maximum expected value.

Ultimately, one-by-one selling is the best way [to maximize your earnings], if you have the time. [Choosing the right selling platform is also key.] Selling in a Facebook group avoids the fees you would have from platforms like PayPal, Mercari, or eBay. If you get bigger and more well-known, you can also apply to Whatnot to do live streaming.

You have to be interested because it's not easy. You have to have that passion!

In your opinion, can investing in Funko POPS be relied upon as a primary source of investment income, or do you recommend that collectors have other investments in their portfolio?

STEVE: It's pretty safe unless we get into a real depression. Any investment or asset fluctuates, and collectibles can be a riskier asset because they're not a necessity. However, this also means the rewards can be very high. So, I would classify them as an asset you can invest in. If you tell me that you're spending all your life savings on Funko POPS!, I would caution against that. But if you want to quit your job someday and start a collectibles business, I would say there's merit. Just make sure you plan and have money put aside. Build a reputation and understand the market and risks.
About Collectibles Insurance Services
Collectibles Insurance Services has been protecting collections since 1966 and all coverage is provided by a carrier with a group rating of "A" (Excellent) by AM Best, the leading rating agency for the insurance industry.

Comprehensive coverage includes, but is not limited to: accidental breakage, burglary, fire, flood, loss in the mail, theft, natural disasters, and other causes of loss unless specifically excluded from the policy. Deductibles start at $0 for collector policies and we provide coverage for the market value of your collection for losses in excess of $50.

Additionally the protection extends At home and away, and we don't require collection itemization and serial number nor extensive paperwork and red tape.