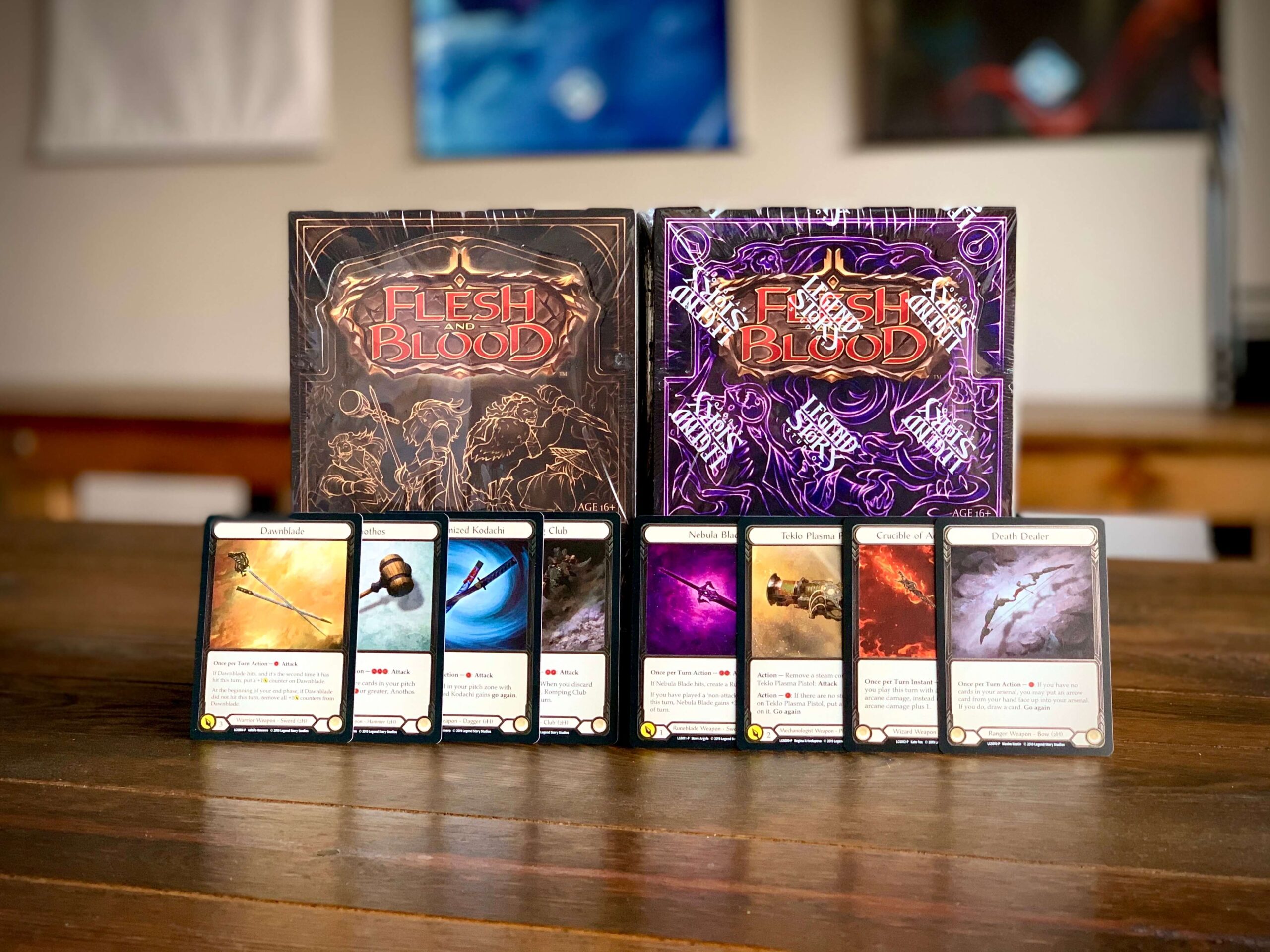 This Trading Card Gamer's Collection Has Soared in Value Over the Years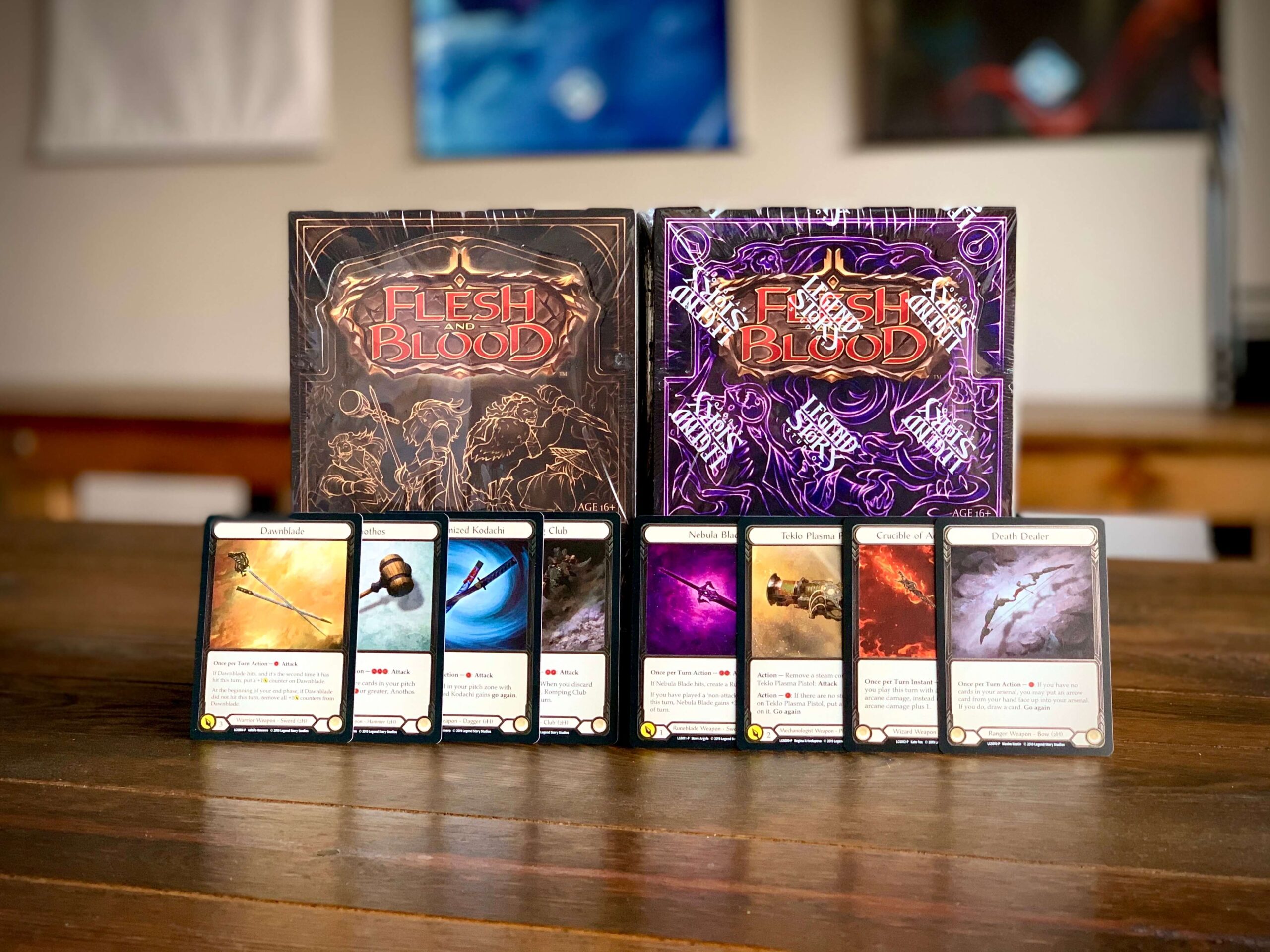 This Trading Card Gamer's Collection Has Soared in Value Over the Years
Zach Bunn's interest in Pokémon cards began in the 90s when Pokémon first appeared on the scene. One Christmas, when he was about 9 years old, his mother gifted him and his brother starter sets for the Pokémon Trading Card Game. "It was a whole new world to be introduced to!" shares Zach. "Each card had artwork and information about the Pokémon characters we loved."

The brothers stayed up all night playing with the cards, and the next day they were begging to buy more packs. Zach's uncle, who owned an arcade game room and sold baseball and comic book cards, took them out to purchase more packs of cards, and a new passion was born.

Throughout the past 25 years, Zach has played various trading card games, and he protected them and kept them in good condition. Around 2016, he began adding new games to his collection – ones that he had always been interested in, but never had a chance to acquire. This included games like the original Star Wars CCG, the Middle-earth CCG. He even went back to complete early sets from the Pokémon TCG.

When the COVID-19 pandemic hit, trading card games experienced a surge in popularity, with Pokémon taking center stage. "This affected every collectible card game that's out there," shares Zach. "The prices went through the roof. A card that got printed two years ago for a newer card game, The Flesh and Blood TCG, is currently selling for more than $10,000." Zach had always viewed himself as more of a player than a collector, but as the value of his treasured cards began to rise, he had a realization. "I had spent around $800 buying booster boxes for the Flesh and Blood TCG. There was a moment when the prices of those cards started going crazy. I realized that if I sold just one stack of cards I had for that game, I could make $40,000 or $50,000. I started getting a little uncomfortable with how valuable this stuff was, and I would wonder where my cards were and if they were safe. I decided to get insurance. I realized that I owned some very valuable things!"

One of the most notable items in his collection is his original Charizard card. Charizard had always been his favorite Pokémon, and that card was in high demand when he was a kid, making it hard to come by. "I spent a long time wanting that card," says Zach. One day, Zach and his brother went to see Star Wars: Episode I with their uncle. Before the movie, he took them out to buy packs of Pokémon cards. His uncle asked if he could open one pack, so Zach handed it to him. After he opened it, he asked, "Is a Char-e-zard any good?" Zach and his brother, who were both sitting in the backseat of the car, were filled with excitement. "We lost our minds! We had been searching for over a year. That card is pretty special because that was a notable experience for me. I still have it to this day. It's not a first edition version, so it's not the most valuable, but it means the world to me."

Another important part of his collection is his Star Wars cards, art, and memorabilia. "In 2015, I went to my first Star Wars Celebration. I started another piece of my collection there, which is getting my trading cards signed by famous people, like Mark Hamill and Carrie Fisher. I have about 100 cards signed by Star Wars actors or voice actors." The autographed cards are meaningful for many reasons. Besides being very important and valuable cards, the cards have memories associated with them. There are memories of meeting some of his heroes in person, as well as years of memories from actually playing with the cards. Besides the autographed cards, Zach also has an extensive collection of rare Star Wars books and art. At the Star Wars Celebrations, they often have 100 copies available of a limited-edition book or piece of art that won't become available again.

Overall, Zach has thousands of cards each for more than twenty collectible card games. His card game collection is stored in containers that keep it from gathering dust or being exposed to too much sunlight. Most of his Star Wars books and memorabilia are displayed on a 12-foot-wide bookshelf in his office, and most of the art is framed on a gallery wall.

While he started out as a gamer, Zach has warmed up to the idea of being considered a collector. "In my head, a collector is someone who collects expensive art or stamps or just buys things for the enjoyment of collecting them. For me, it was always more about how I could use what I was collecting, whether it be cards to play with or art to display. But compared to the rest of the world, I have a pretty extensive collection of games that most people probably haven't even heard of."

This passion for gaming led Zach to become the founder of a company, Covenant, along with several of his lifelong friends whom he met collecting and playing these games. Covenant is an online and local tabletop gaming retailer based in Tulsa, Oklahoma. They are on a mission to create the perfect place to play tabletop games. "These card games have created some of the best memories of my life, whether it's playing in the back of my uncle's movie rental store in our small town or traveling all over to compete in world championships. There's really just nothing quite like being in a venue full of thousands of other collectors, players, and fans who share the same love and excitement you have for whatever it is you're into – and for me, that is tabletop gaming."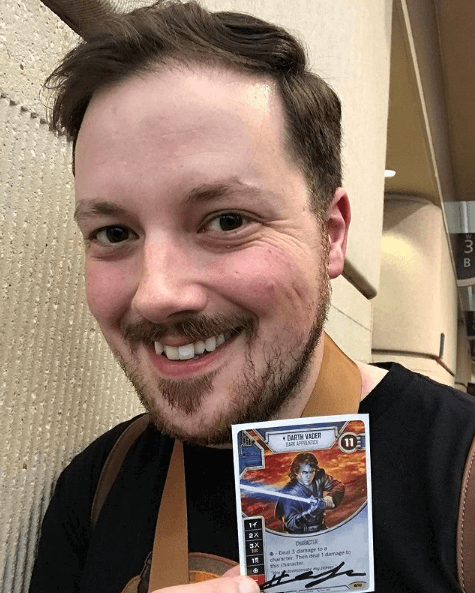 Collectibles Insurance Services was founded by collectors, for collectors! Homeowners insurance often falls short when it comes to providing coverage for collections, so that's where we step in.
We help insure collections of all kinds – from Pokémon cards to sports memorabilia, and comic books to toys, and so much more.

Find out what types of collections we insure or get a quote today!
About Collectibles Insurance Services
Collectibles Insurance Services has been protecting collections since 1966 and all coverage is provided by a carrier with a group rating of "A" (Excellent) by AM Best, the leading rating agency for the insurance industry.

Comprehensive coverage includes, but is not limited to: accidental breakage, burglary, fire, flood, loss in the mail, theft, natural disasters, and other causes of loss unless specifically excluded from the policy. Deductibles start at $0 for collector policies and we provide coverage for the market value of your collection for losses in excess of $50.

Additionally the protection extends At home and away, and we don't require collection itemization and serial number nor extensive paperwork and red tape.