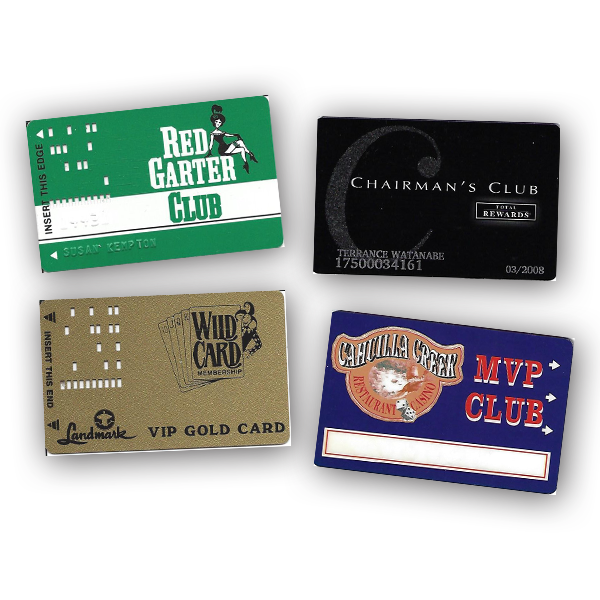 The Most Complete Collection of Slot Cards In the World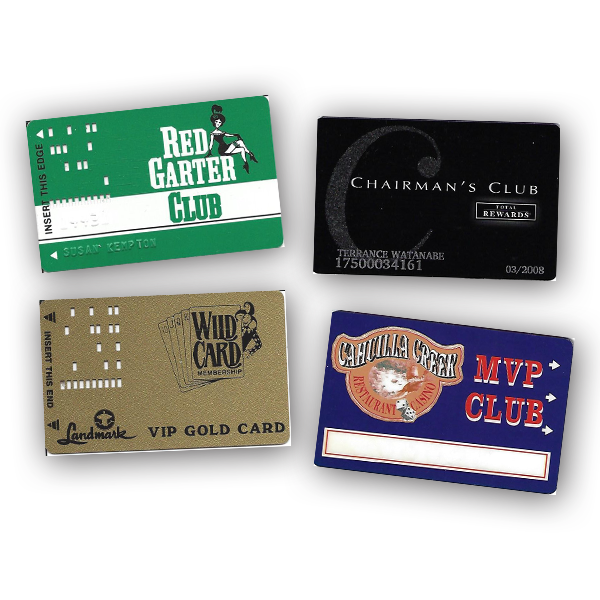 The Most Complete Collection of Slot Cards In the World
Bob Baker has been collecting since childhood. It started with stamp and coin collections, and then evolved into a collection of casino chips, tokens, and other memorabilia. Eventually, Bob decided to concentrate on collecting just a few things, so he focused primarily on slot cards. He later started to collect the entry tickets that are used to get into casinos in Europe. Today, his slot card collection has more coverage than any other collection in the world. He has over 85% of every known slot card issued worldwide, with over 96,000 cards in his main collection. The collection actually has over 100,000 items if you include the entry tickets and other casino memorabilia, and he has over 200,000 doubles. That brings the total count to a staggering 300,000 items.

Bob's collection has grown so large partly because he has acquired the collections of others who were retiring from the hobby or collectors who have passed away. His goal is to preserve those collections so that they are not lost. "I just finished going through a collection I got over two years ago," shares Bob. "It took me 26 months to go through everything."

From one former collector, he picked up something else. "Some time ago, I met with a woman in Colorado who was publishing a slot card guide for collectors. When she decided to retire from collecting, she put her collection up for sale." He bought her collection in 2010 and took over publishing the guide as part of the deal. Since then, the guide has more than doubled in size and now lists over 23,400 different cards. The guide used to be sold as a printed book, but in 2015 Bob switched over to a free digital format that can be downloaded at slotcardguide.com. By making the book available for free, Bob hopes to generate more interest in the hobby.

Taking ownership of the guide led Bob into another opportunity. Around 2015, the president of the local casino collectibles club in Atlantic City contacted Bob. He was the webmaster for a website called the ChipGuide. The website had started listing slot cards, but it was quickly becoming unmanageable, so they asked for Bob's help in getting things organized. "It took about two years to get all of the scans uploaded and organized on the website – with the help of several website admins and fellow slot card collectors," shared Bob. "I eventually became a website admin myself, and I now handle all slot card submissions worldwide."

Part of the agreement with the ChipGuide was that Bob was allowed to link to all the images from the website in his slot card guide. This was extremely helpful, because including images on the guide would make everything way too large – the book is now over 500 pages long. "Linking these two resources makes them invaluable." Bob posts information on any new additions to the guide on the SlotCardBBS bulletin board. Plus, he's created an internet portal at SlotCardExchange.com that lists various resources for collectors.

Bob notes that there are a few stand-out items in his collection. There's a gold card from the Landmark in Las Vegas. Only three cards are known to exist. One of these cards sold for $1,085 – the highest price ever for a slot card on eBay – before the third card was discovered. Another item is a Chairman card from Harrah's; this was custom-made for a high-roller who spent a lot of time at a Midwest Harrah's casino. There was even an article in The Wall Street Journal on December 5, 2009 about that card and the gambler who blew $127 million. Another rare card is an early MVP Club table card from the Cahuilla Casino in Anza, CA. This item took years to find – there are only two known cards in existence. He also has a green card from the Red Garter Casino in Wendover, Nevada. This card is the only copy known to exist. In fact, Bob has quite an assortment of slot cards that are the only known copy.

Slot cards weren't really a thing until the 1980s, when they were first used in Atlantic City, so most of them don't date any farther back than that. The entry tickets from Europe date back to the early 1900s or before. "I've got one from France that is dated 1914 in a leather binder the size of a business card." Bob met with a collector in Belgium who was collecting these entry tickets, and the two of them worked together to help each other build their collections.

Bob's collection is safely stored and organized. Anything worth $10 or more is stored in 3-ring binders. The common cards are stored in baseball card boxes, with custom-made plastic sleeves to protect each card. All the doubles are stored in baseball card monster storage boxes. These are designed to hold 5,000 baseball cards, but they only hold about 2,500 slot cards.
Over the years, Bob estimates that he has invested over $140,000. The catalog value of his collection is over $400,000, but currently, the market prices are down. Bob lists some of his doubles on eBay, but the majority of his listings are on a selling site called Delcampe. "I have almost 13,000 slot cards listed on Delcampe along with over 10,000 other items," he shares. "It's become almost a full time job now that I'm retired."

Bob is a lifetime member of the Casino Collectibles Association and a member of the Atlantic City Casino Collectibles Club. He is scheduled to give a presentation on slot card collecting at this year's Casino Collectibles Association National Convention in Las Vegas later this summer.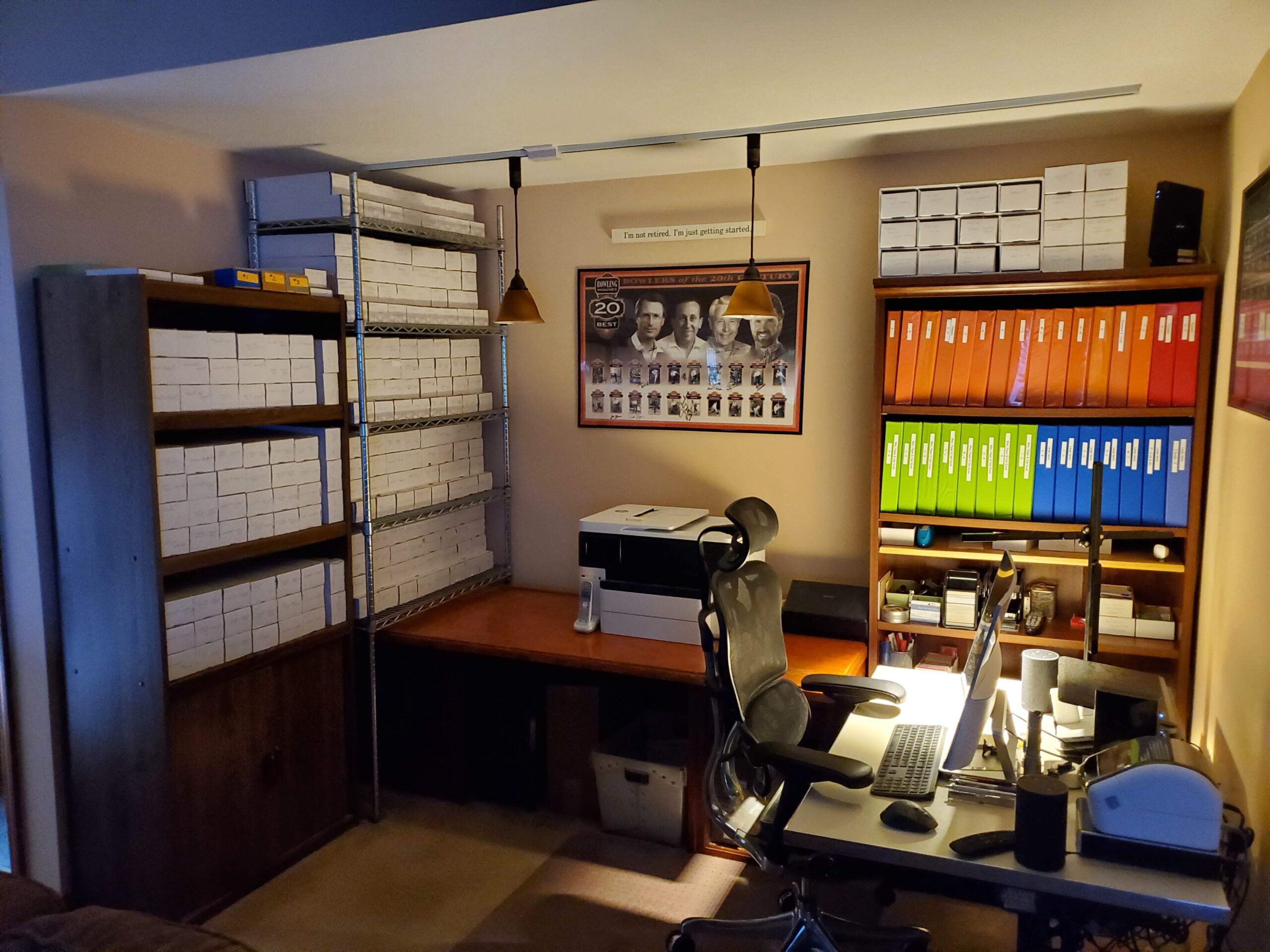 About Collectibles Insurance Services
Collectibles Insurance Services has been protecting collections since 1966 and all coverage is provided by a carrier with a group rating of "A" (Excellent) by AM Best, the leading rating agency for the insurance industry.

Comprehensive coverage includes, but is not limited to: accidental breakage, burglary, fire, flood, loss in the mail, theft, natural disasters, and other causes of loss unless specifically excluded from the policy. Deductibles start at $0 for collector policies and we provide coverage for the market value of your collection for losses in excess of $50.

Additionally the protection extends At home and away, and we don't require collection itemization and serial number nor extensive paperwork and red tape.