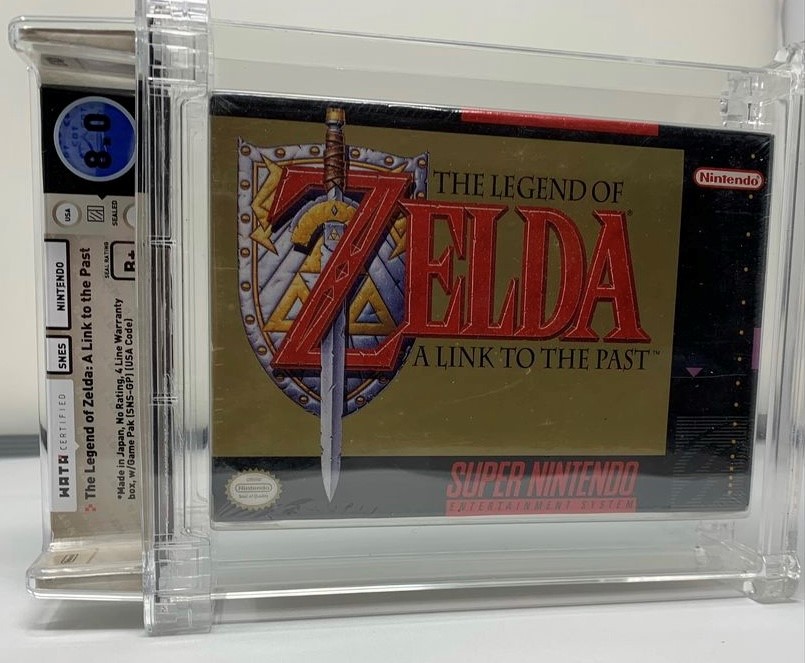 Collector Enjoys the Nostalgia of Factory-Sealed Video Games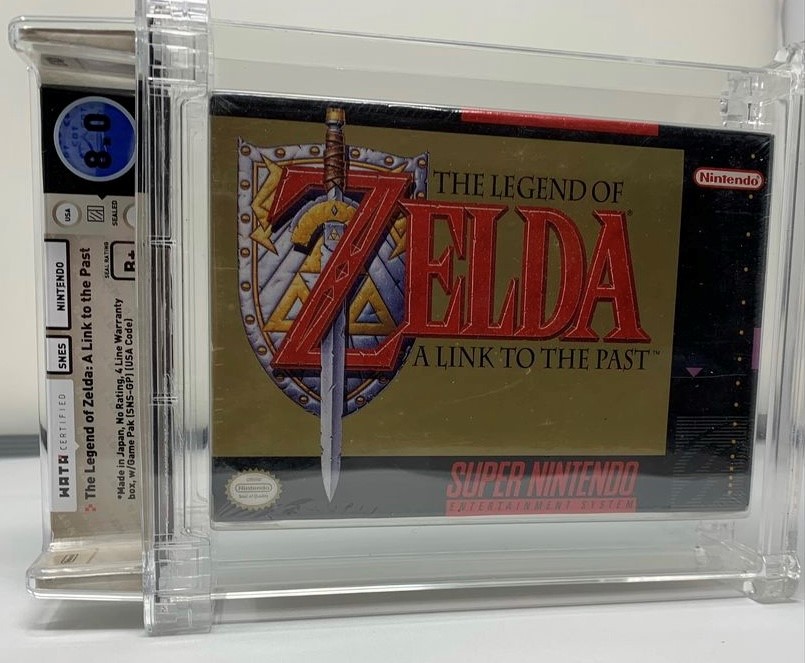 Collector Enjoys the Nostalgia of Factory-Sealed Video Games
Daniel A's penchant for collecting started at the age of five. "I collected Star Wars figures, comic books – I can't really remember a time when I wasn't collecting something!" His love for comic books continued throughout the years, and he still has a comic book collection. But as an adult, Daniel's true passion for collecting video games began to emerge.
Today, his focus is on factory-sealed video games, which is an emerging trend among collectors. The most sought-after are original, sealed Nintendo Entertainment System (NES) games. "It's special to find one of these games sealed because there's usually a story behind it," shares Daniel. "That's sometimes the best part of the collecting – hearing stories. People often bought them, left them in a drawer, and forgot about them."

When Daniel first started collecting, he was buying from eBay. He started slowly, uncertain that he had the knowledge to identify if the grades and factory seals were genuine. As his knowledge increased, so did his confidence when it came to making purchases. Today he finds most of his games from online marketplaces, such as eBay and Heritage Auctions. The tricky thing about collecting these games is the price. These games were expensive originally, and people bought them with the intent of playing them. They were hardly ever left unopened, so finding games that are still sealed is extremely rare.

Most of the games he collects are Nintendo games. "I just buy what I enjoy and what I can really sink my teeth into," shares Daniel. "I'm a huge Zelda fan, so a highlight of my collection is Zelda games." He's been on a mission for the past decade to obtain games such as Zelda: A Link to the Past, among other titles. "I still play Link to the Past every year," he shares. "It's a nostalgic and special piece of my collection. It's also nice to have games I played as a teenager, like NFL Blitz or 1080."

One unique item in his collection is a sealed Duck Tales #2 9.8 A. He has a 9.8 graded edition, and the highest he's seen elsewhere is a 9.0, so this is a very rare find. He also has Super Mario Bros. 3, which he purchased for $300 on eBay. This item – which is graded 8.5 – is worth at least $10,000 today. Of his Super Mario Bros game, Daniel says, "I will keep it for as long as I'm on this earth!"

Besides his video games, Daniel's collection contains video game art that dates to the late 70s. This includes many original and one-of-a-kind paintings of cover art, Atari covers, and art from Earthworm Jim. "I think the box art is really cool," he shares. "It's so niche because there's so little of it. Physical artifacts are harder to come by in a digital age."

Daniel enjoys seeing the games he played as a kid becoming collectible items. "Comic books have been around for a long time, but video games are so young in comparison. It's fun to be in on the discovery phase of collecting these games. It's something awesome!" Finding a hobby that he truly enjoys was special for him as well. "I've spent years collecting, but this is something I want to collect for the rest of my life."
About Collectibles Insurance Services
Collectibles Insurance Services has been protecting collections since 1966 and all coverage is provided by a carrier with a group rating of "A" (Excellent) by AM Best, the leading rating agency for the insurance industry.

Comprehensive coverage includes, but is not limited to: accidental breakage, burglary, fire, flood, loss in the mail, theft, natural disasters, and other causes of loss unless specifically excluded from the policy. Deductibles start at $0 for collector policies and we provide coverage for the market value of your collection for losses in excess of $50.

Additionally the protection extends At home and away, and we don't require collection itemization and serial number nor extensive paperwork and red tape.