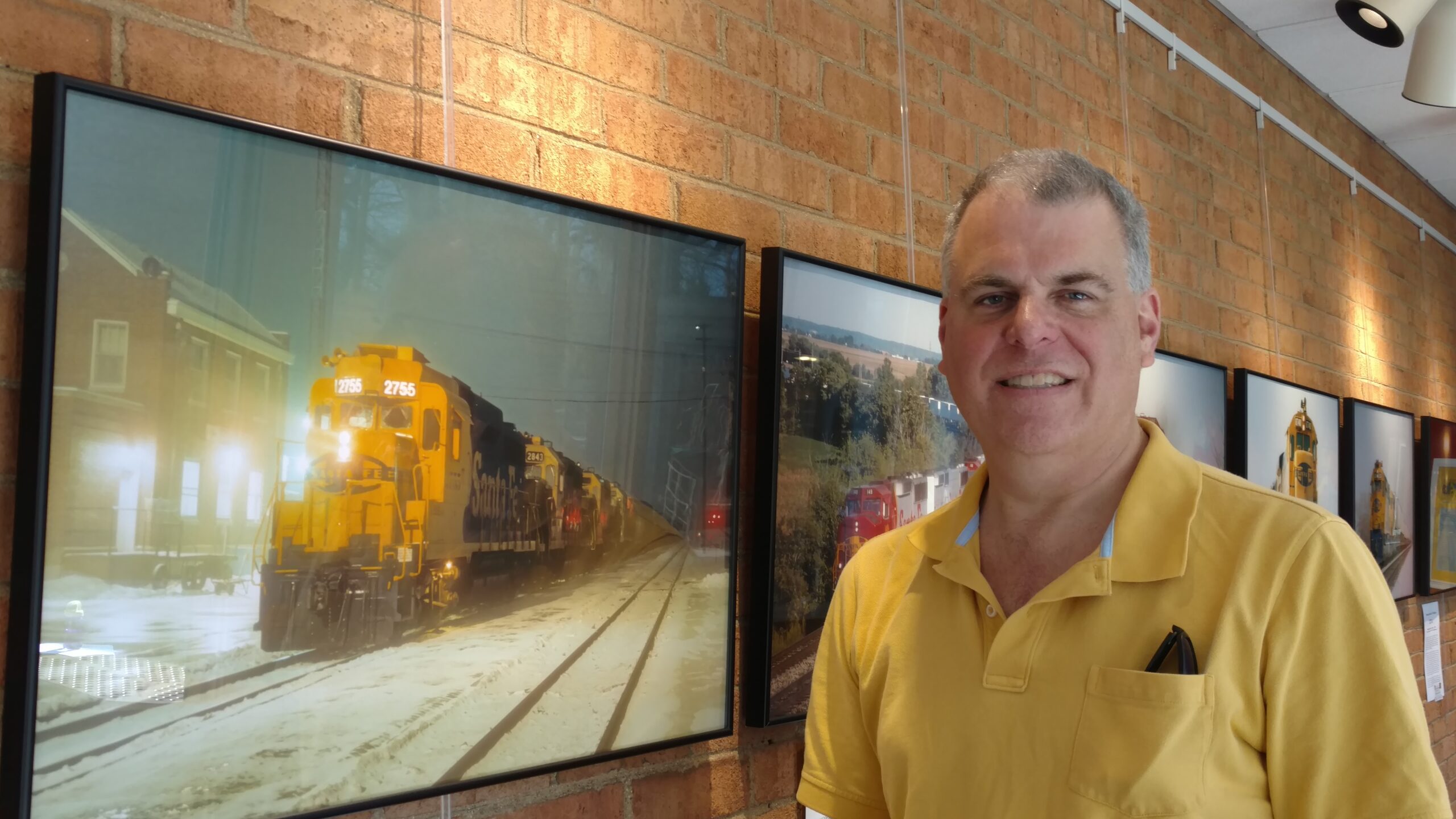 Photographer Uses His Collection of Railroadiana to Tell the Story Behind His Railroad Photos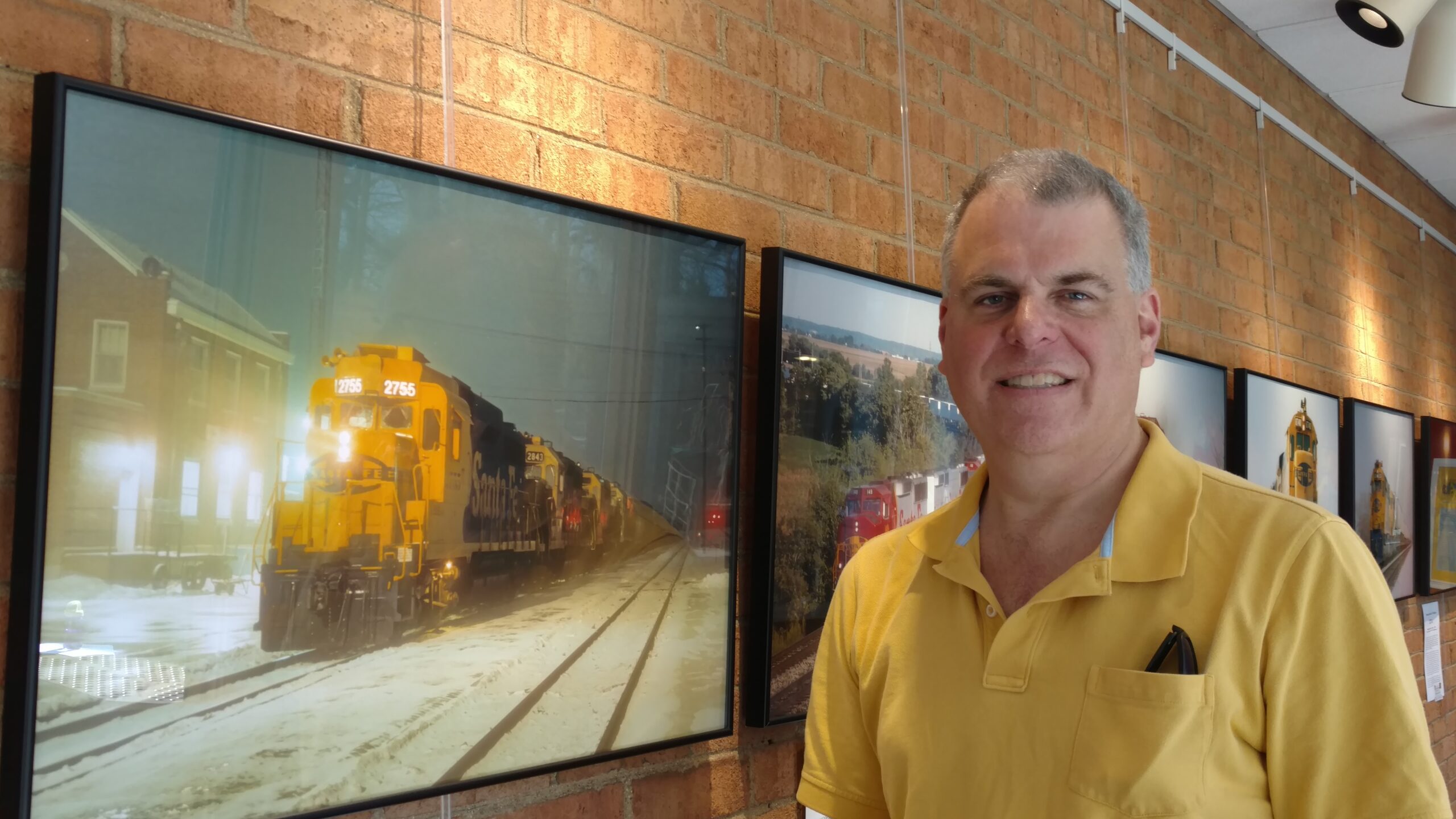 Photographer Uses His Collection of Railroadiana to Tell the Story Behind His Railroad Photos
Fred Ripley has loved railroads since he was a kid. This love came from his father and grandfather, who passed their passion on to him. "My dad liked photography, and we would go on trips to photograph and watch trains," he explains. This interest in railroading developed into the start of a collection of timetables from his favorite railroads, old maps, and railroading books. He acquired some of his collection from individuals who shared this interest, but much of it comes from railroad memorabilia shows. "There's one in Columbus, Ohio every year called, 'Buckeye Railroadiana'. The shows are where most of my collectibles have come from."

His love for railroads also birthed a passion for serious photography. As a child, he was mostly focused on the excitement he felt about trains and railroads, and he didn't pay as much attention to the scenery. As he spent more time looking at quality photography and railroading magazines, he began to develop his own aesthetic. In college, he purchased photographic equipment and began to shoot in 35mm slides. "I started in spring of 1988, and I still shoot them!" Fred shares. "I've got somewhere approaching 60,000 slides. I've had photos published in magazines, calendars, and books."

About six years ago, Fred decided to take a new approach to photography, with the goal of reaching more than just railroad fans with the photos. He makes high-resolution scans of his slides and enlarges them to create 20" by 30" color prints. He dry-mounts them, frames them under glass, and offers them at a reasonable price. The special touch is that with each photo comes a full-page caption that lends some historical context to the image – including tidbits about the railroad line in question, as well as the geographic area. "I keep around 50-60 framed pieces on hand at any given time, and I've had lots of exhibits at galleries, museums, and other public venues." One such venue is the West Virginia Railroad Museum in Elkins, where 27 of his pieces are on display through October 2021 as part of an exhibit entitled, "20-20 Visions: 100 years of West Virginia Railroading."

As part of his strategy for appealing to a non-railroad audience, Fred makes it a point to write broadly about the history behind each photo. "A lot of my scenes are purposely not just the locomotive," he explains. "I try to incorporate the surrounding setting, whether older structures or the natural setting. I find that strikes a chord with many viewers. It reminds people of where they grew up or a trip they took." Fred enjoys the opportunity to provide someone with a pleasant connection. As a music teacher, he is fond of sharing information and getting people interested in things that he cares about. He is always figuring out how to reach people!

The historical knowledge that accompanies these photographs is supported by Fred's collection of railroadiana, the majority of which is comprised of informational materials. This includes magazines that go back 70 years and railroad documents that go back nearly 100 years. "The documents I find the most valuable for my purpose are the ones from the railroads themselves. Employee timetables are probably the most valuable of all to get inside the way the railroad operated. It shows the way it worked – what the different lines are, stations, division points, and speed limits." The public timetables are also informative – they were a great source of advertising, and they show the face that the railroad put forward to the public.

Fred has enjoyed connecting with some of the great railroads of the past. His favorite railroad of the east is the former Pennsylvania Railroad. When he was a kid reading books in his dad's library and watching trains in Ohio, it was this railroad that sparked his initial excitement. "It was the biggest, most important railroad in the country. I photographed as much as I can of the former PRR. I enjoyed experiencing the heritage of a great railroad by photographing it and acquiring documents from the 1940s, 50s, and 60s." Another favorite railroad is the Santa Fe, which is farther west. This railroad lasted until 1995, and Fred has had plenty of opportunities to photograph it.

To learn more about Fred's photography business, FJR Interpretations, you can reach out to him via email at fjripley68@gmail.com.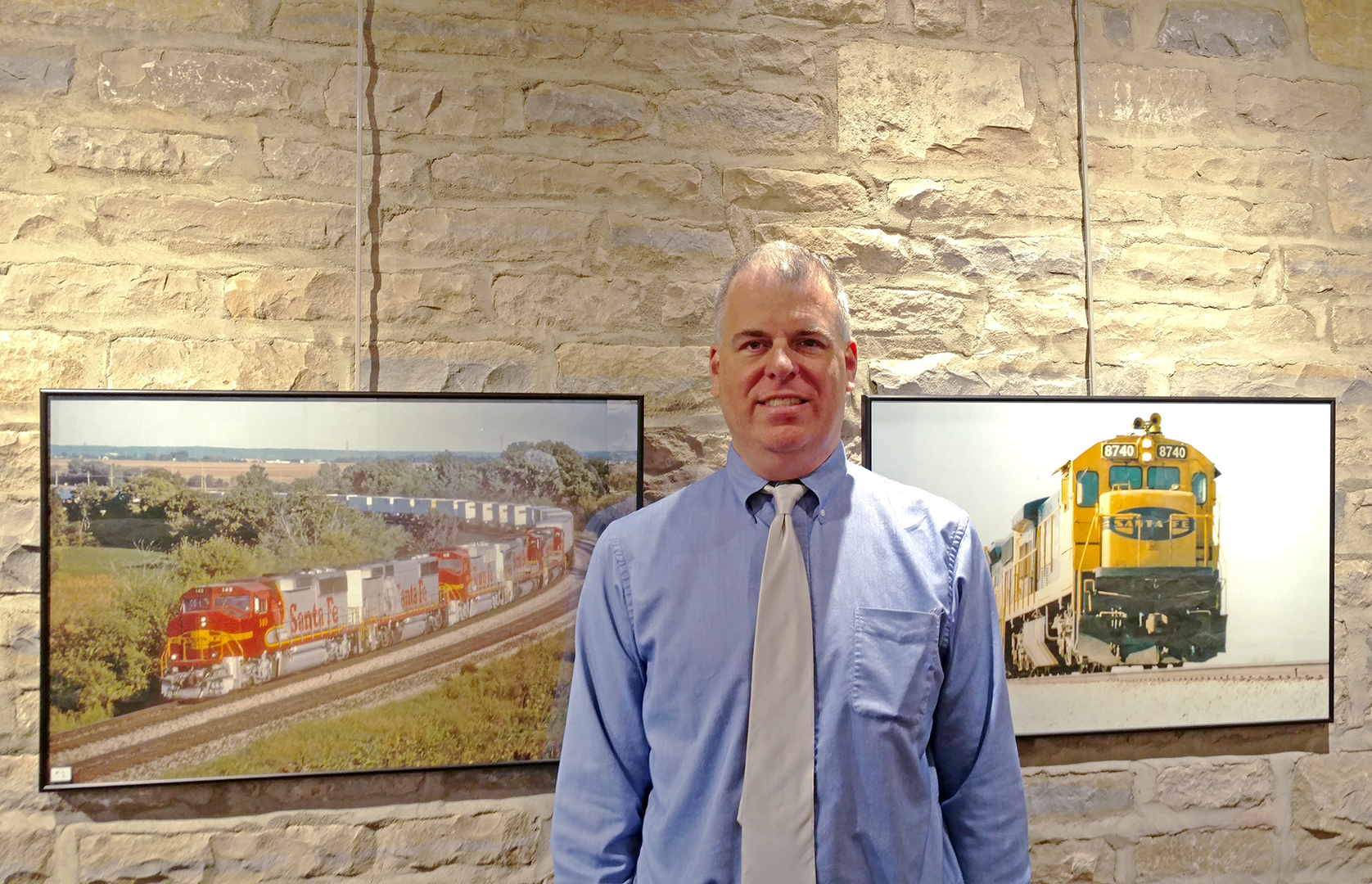 About Collectibles Insurance Services
Collectibles Insurance Services has been protecting collections since 1966 and all coverage is provided by a carrier with a group rating of "A" (Excellent) by AM Best, the leading rating agency for the insurance industry.

Comprehensive coverage includes, but is not limited to: accidental breakage, burglary, fire, flood, loss in the mail, theft, natural disasters, and other causes of loss unless specifically excluded from the policy. Deductibles start at $0 for collector policies and we provide coverage for the market value of your collection for losses in excess of $50.

Additionally the protection extends At home and away, and we don't require collection itemization and serial number nor extensive paperwork and red tape.