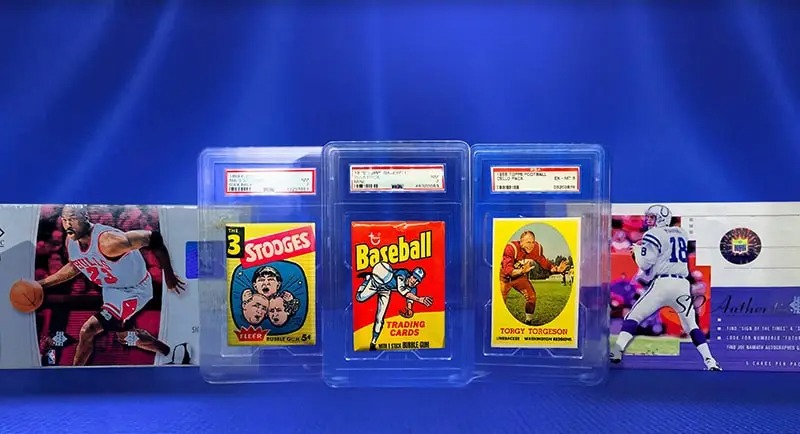 Collector Takes the Thrill of Opening Vintage Sports Cards Packs to a New Level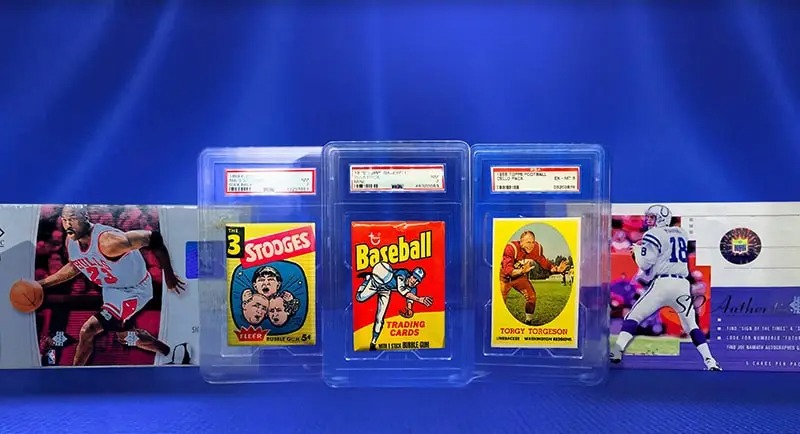 Collector Takes the Thrill of Opening Vintage Sports Cards Packs to a New Level
Like many children, Charlie Parrino started collecting cards of his favorite sports players when he was about 8 years old. "It was a pastime that was really popular all through the 70s," says Charlie. As he got older and discovered eBay and auctions, he realized that people were selling unopened cello packs, and he began to purchase them. He explains that unopened packs have a mystique that opened packs don't have. Could there be a Mickey Mantle? Or is it just a pack of common players that aren't worth as much? "That's where the whole thrill comes in," he explains.
What started out as a childhood collecting hobby has grown into an exciting live broadcast that brings in plenty of viewers. Charlie's website, JustRipIt.com, provides a thrilling way for any card collector to take their hobby to the next level. Similar to public stock, Just Rip It allows customers to purchase shares of unopened vintage hobby packs.
There are two ways that this works. In the first option, each share purchased equates to one card in the pack. This card is selected at random during the live broadcast, where Charlie rips open the sealed pack to see which cards are inside. Once the card has been pulled, it goes into a cardholder and is shipped out to the new owner for their personal collection. If a rare rookie card or Hall of Famer is pulled, it is then graded through PSA and SGC grading services. Cards are graded on a scale of 1-10 based on four factors that include centering, corners, edges, and surface. Grading a card is important because it adds value to the card.
The second buying option is equity packs. With equity packs, each share purchased is equal to a percentage of the total value of all the cards in the pack. Once an equity pack has been opened, the cards are graded and then sent to an auction house. The net proceeds from the sale are divided amongst the shareholders.
Buyers have no idea what they are going to end up with – but they have the chance to wind up with the card of a lifetime in mint condition. This lottery-style event generates a lot of excitement and anticipation, and viewers love it!
For Just Rip It, Charlie only purchases graded, unsearched packs of cards. These packs are rare. Charlie estimates that 90% of the "unopened" packs that are sold on eBay have actually been searched and resealed, so there's no chance of stumbling across a valuable surprise. Charlie admits that he used to purchase ungraded packs, and on one such occasion he opened the pack and realized that inside was the wrong set of cards!
Charlie's affinity for cards extends beyond sports cards. When asked what his favorite item is, he shares that he has two Three Stooges 1959 Fleer Yellow Wax Packs. He also collects Batman, Superman, Star Trek, Star Wars, and more. These are tough to find, and when they go up on the site they sell out quickly.
One thing's for sure – Charlie has taken a hobby and turned it into a unique broadcast that delights his viewers. "Some people are more excited about the show than the actual cards!"
If you're interested in learning more about this live broadcast, visit www.JustRipIt.com.
About Collectibles Insurance Services
Collectibles Insurance Services has been protecting collections since 1966 and all coverage is provided by a carrier with a group rating of "A" (Excellent) by AM Best, the leading rating agency for the insurance industry.

Comprehensive coverage includes, but is not limited to: accidental breakage, burglary, fire, flood, loss in the mail, theft, natural disasters, and other causes of loss unless specifically excluded from the policy. Deductibles start at $0 for collector policies and we provide coverage for the market value of your collection for losses in excess of $50.

Additionally the protection extends At home and away, and we don't require collection itemization and serial number nor extensive paperwork and red tape.