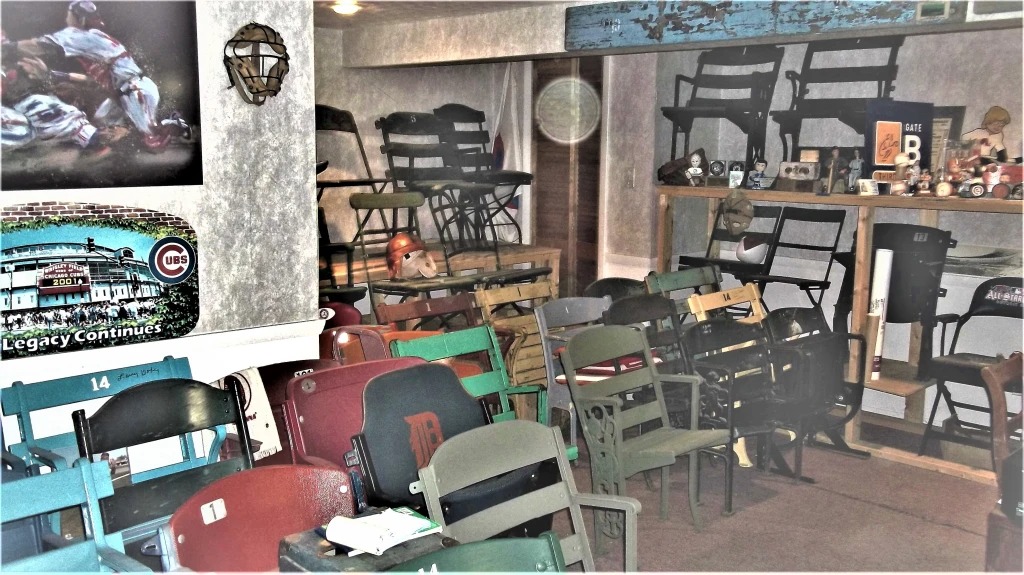 Stadium Seat Collector is Well-Known for His Restoration Services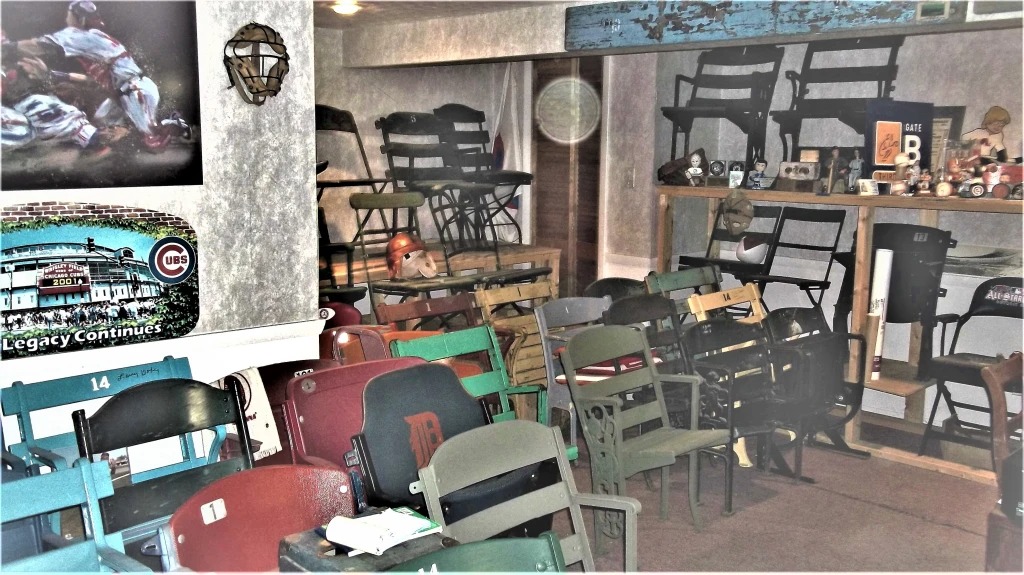 Stadium Seat Collector is Well-Known for His Restoration Services
Sean Walsh has been collecting bobble heads, bats, and other trinkets from ballparks since he was 8 years old. As he grew older, he began to collect other baseball memorabilia, including catcher's mitts from the 1900s to 1960s. His decision to start collecting stadium seats – which now comprises the majority of his collection – came upon him by accident.
"For the last 30 years, it's been eat, live, and sleep stadium seats," says Sean. In 1984, he got into construction and helped take down some old stadiums. He ended up purchasing some salvaged seats. In 1987, this hobby turned into a business that involved selling vintage stadium seats. Sean focused specifically on older seats, which meant that he passed on newer, plastic seats. He would find them at flea markets or purchase them when a stadium was being torn down. "My business took off while tearing down Cleveland Municipal Stadium. After the auction, everything was up for grabs. I took seats, lockers, and ticket boxes." In 1991, he started to focus on stadium seat restoration, and today, restoration is the focus of the business.
Overall, Sean has 78 stadium seats in his personal collection. The crown jewel is his 1910 League Park seat from Cleveland, which is the rarest seat out there. He stumbled upon this seat in a barn 10 years ago – and the story of this find was featured in Sports Collectors Digest. "It's my favorite seat." Other stand-out items include a seat from Cincinnati from The Palace of the Fans in 1902; a pair of seats from Exhibition Park in Pittsburgh from 1905 where the Pirates played; and a seat from Sportsman's Park in the 1920s. "I don't do anything newer," explains Sean. "It has to be vintage, 60s or earlier, and it has to be a wooden seat. I only have a few plastic seats in my collection." He also notes that the most coveted seats are aisle seats – which are often decorated with some sort of logo or design on the side.
Stadium seats are a collectible that tends to increase in value – especially the older, wooden aisle seats. Sean's Cleveland Stadium seats were purchased for $100 at the auction, but now they go for $400. Yankee Stadium seats can sell for $2,500. The Palace of the Fans seats go for $8,000 apiece if they have an ornate side. "I'm getting a pair of Ebbetts Field seats later in the summer," shares Sean. "They will be the highest valued when I have them."
Sean's collection has been featured on many outlets, including Sports Collector's Digest and on ESPN. "We used to do a radio show once a month at WKNR," he shares. "My forte was memorabilia. People thought I was crazy when I had 300 seats in my backyard. Now people find me – I'm the only one I know that restores them. People bring me seats from all over the country. They want their seats redone, and I'm the guy to go to." The past four years have been especially busy. Sean has restored 54 seats so far this year and expects the number to grow to at least 100 by the end of the year.
Sean stores and displays everything in his home. "My whole basement is nothing but seats!" He doesn't organize them in any particular way, but he did build shelves on the back wall to display his bobbleheads and a few autographed baseballs. The collection also contains the aforementioned catcher's mitts, stadium signage, and turnstiles.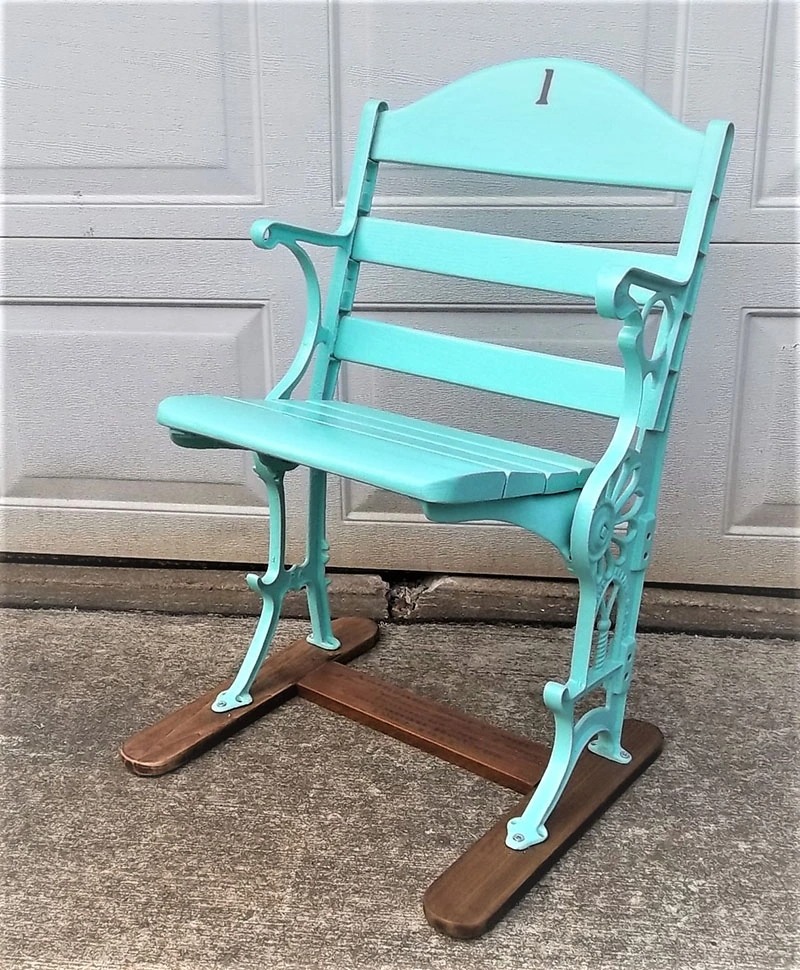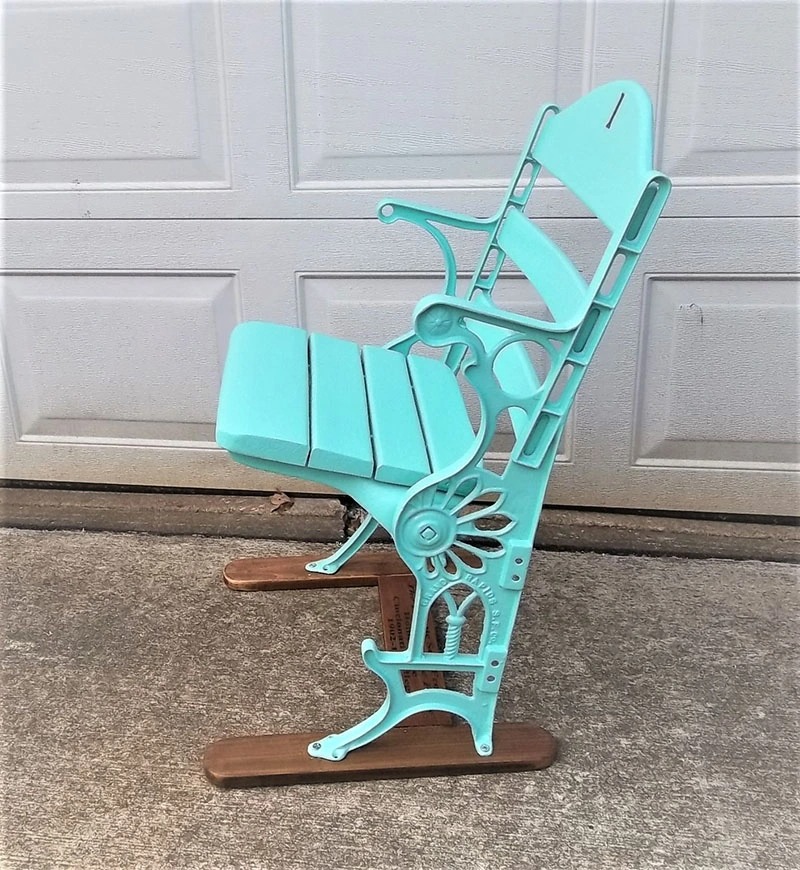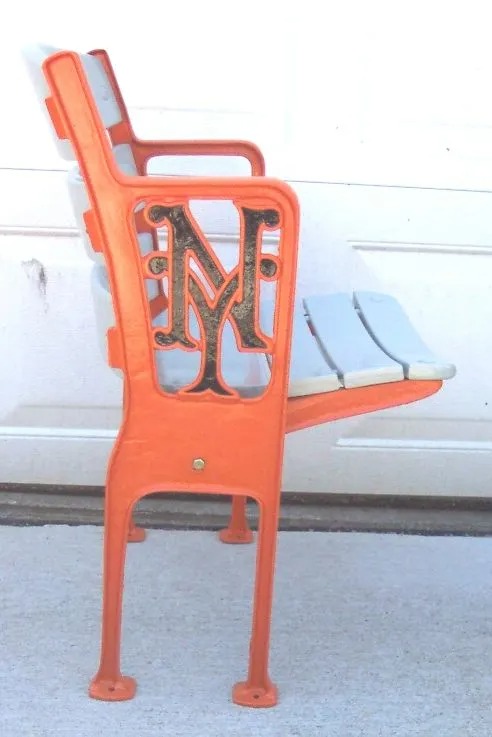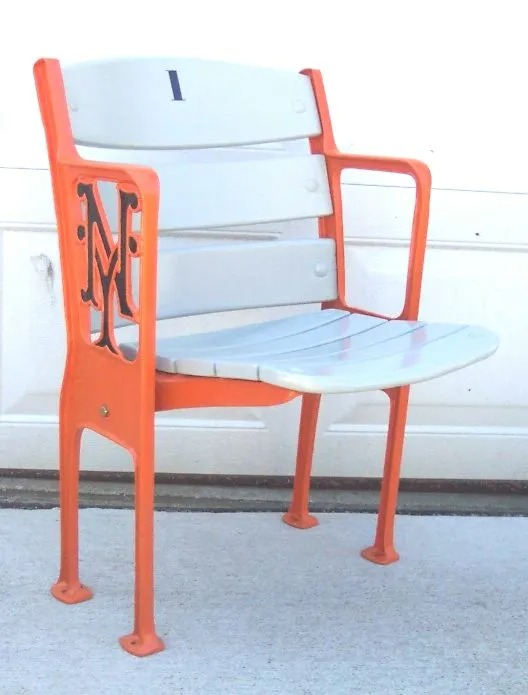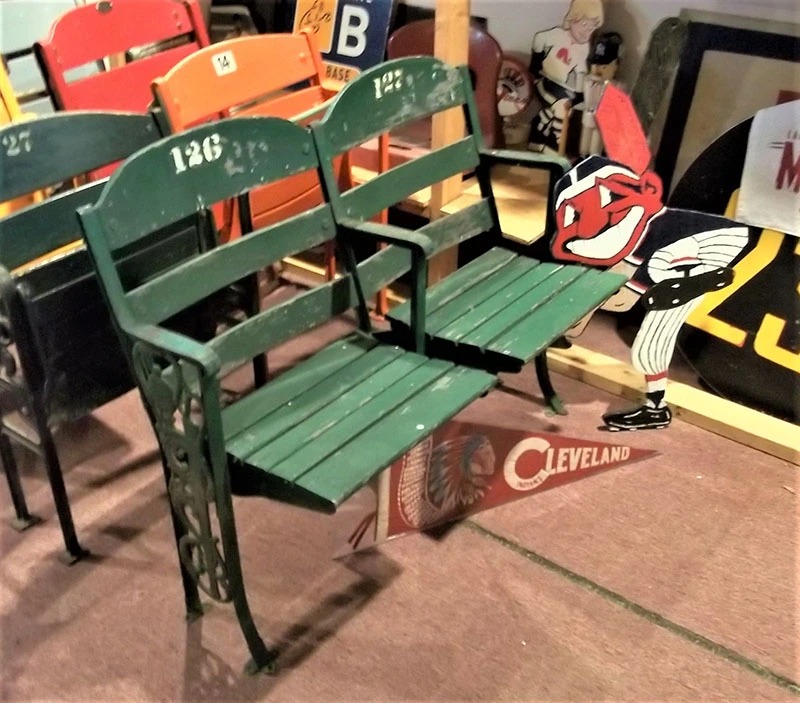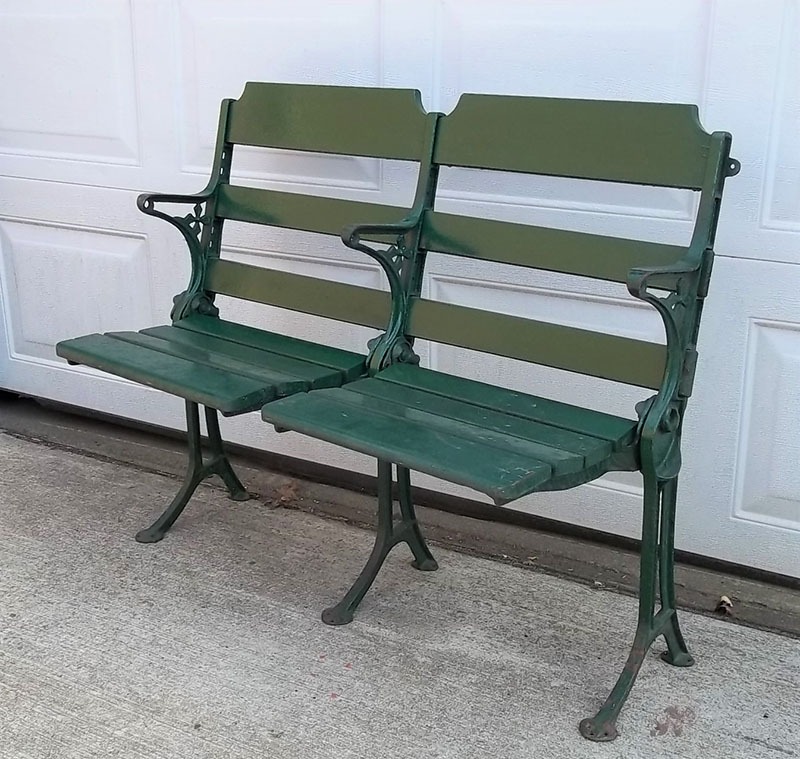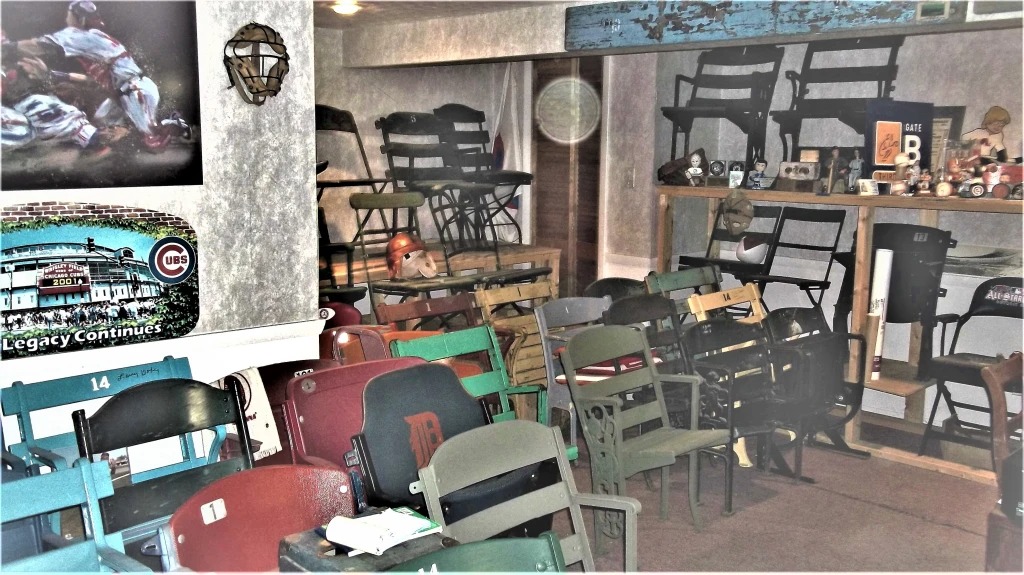 About Collectibles Insurance Services
Collectibles Insurance Services has been protecting collections since 1966 and all coverage is provided by a carrier with a group rating of "A" (Excellent) by AM Best, the leading rating agency for the insurance industry.

Comprehensive coverage includes, but is not limited to: accidental breakage, burglary, fire, flood, loss in the mail, theft, natural disasters, and other causes of loss unless specifically excluded from the policy. Deductibles start at $0 for collector policies and we provide coverage for the market value of your collection for losses in excess of $50.

Additionally the protection extends At home and away, and we don't require collection itemization and serial number nor extensive paperwork and red tape.