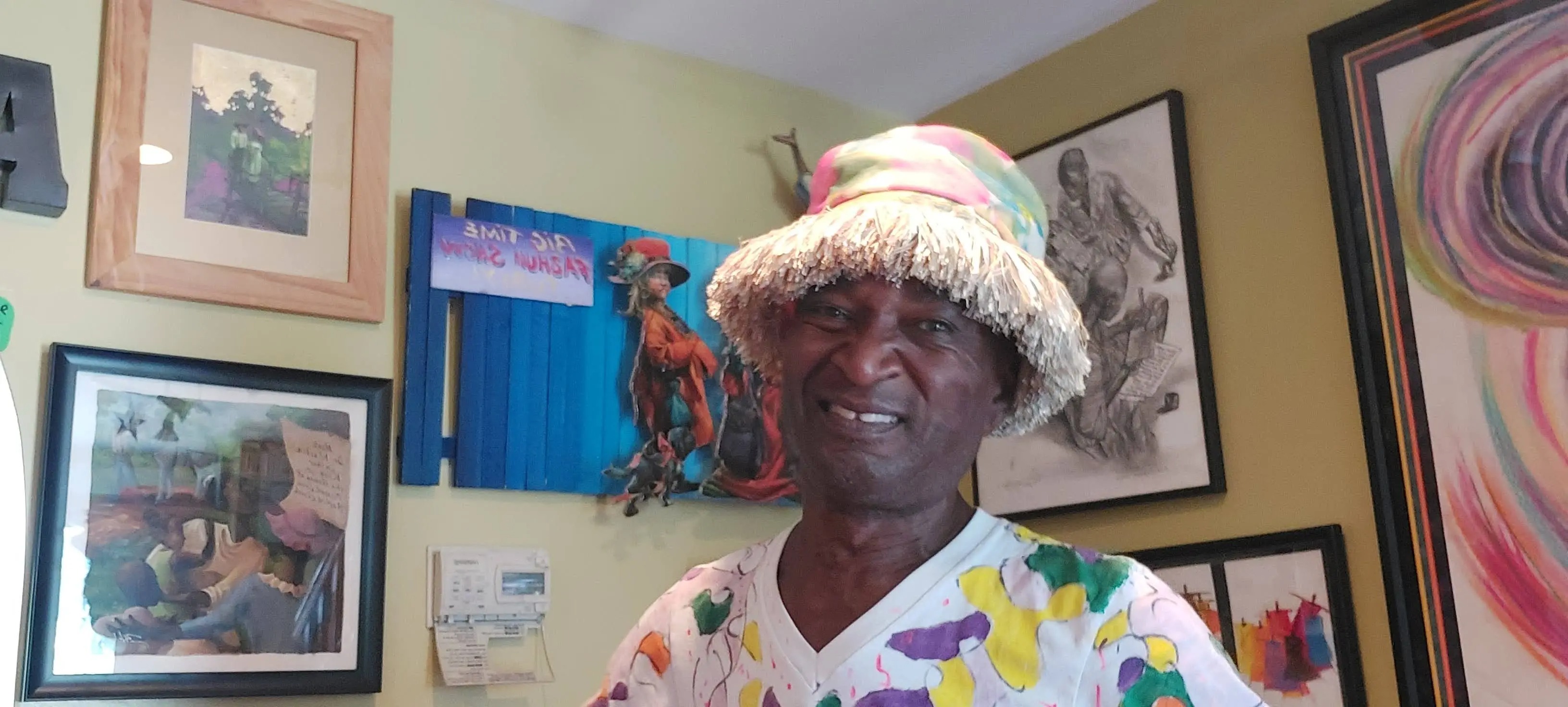 Collector Is Passionate About the Healing Power of Art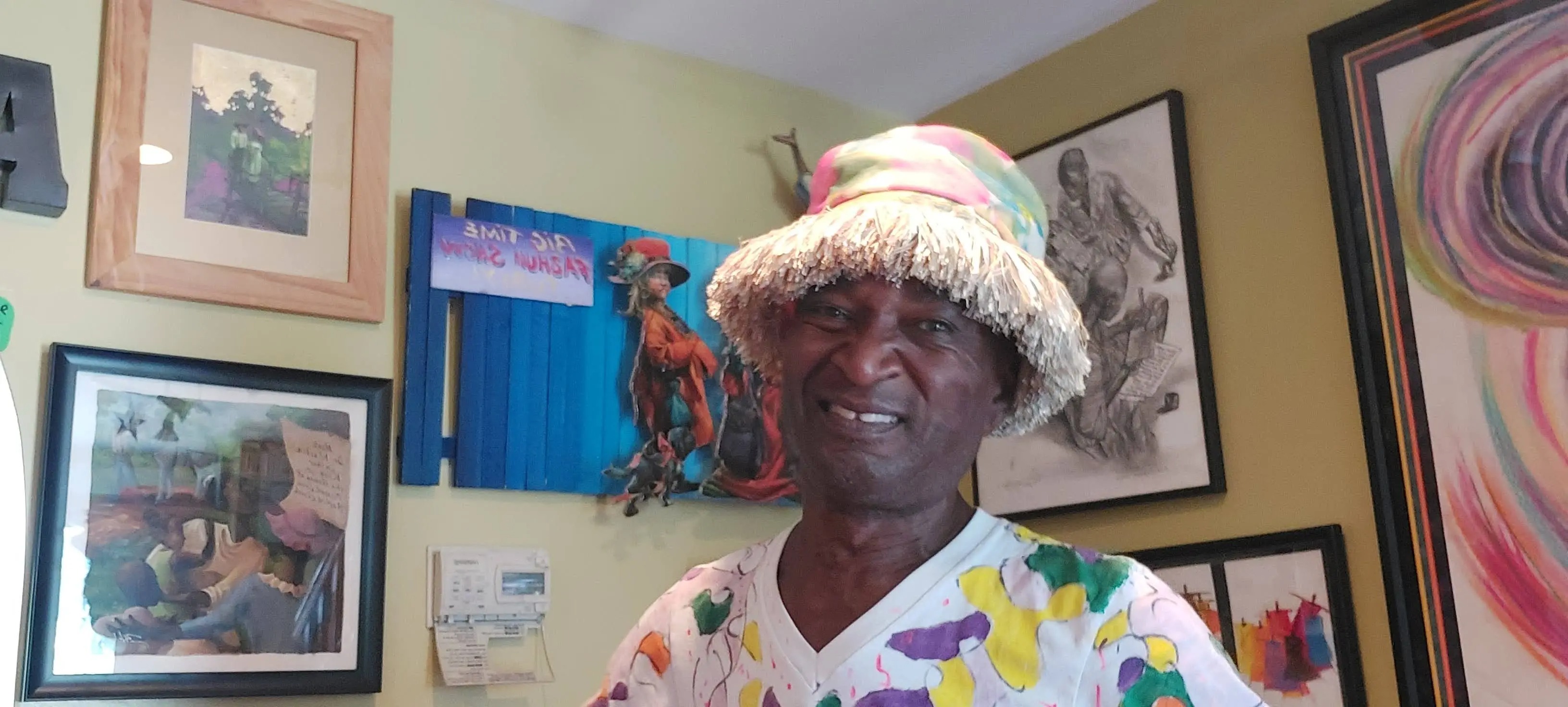 Collector Is Passionate About the Healing Power of Art
When Paul Braswell first started purchasing art, he was buying posters and having them framed at a local Baltimore frame shop called Expressions. He was buying art for the fun of it, without much knowledge of the art world and without really thinking of his purchases as investments.
All of that changed with a piece he picked up at a festival in Baltimore's Wyman Park. For about $25, he purchased a work of art titled, "Natural Rhythm" by artist Larry "Poncho" Brown. "I was just buying it because I liked it," Paul shares. But a coworker – who happened to be an art collector – stopped by his house and noticed the artwork. She pointed out that it could be worth much more than what he paid for it. Paul took the piece to Expressions to have it framed, and the owner of the shop let him know that this artwork was in mint condition and worth about $500. From here, an interest in art collecting was sparked.
Expressions was a family business, operated by a father and son team. Paul went on to develop a friendship with the son, who began to educate him about art. He advised Paul to stop buying posters – which didn't hold much value – and instead to invest in limited edition art. This would help him create a collection that would grow in value.
In the art world, there are some key terms that are well known. "Open edition" artwork has been reproduced many times and is not signed by the artist. "Limited edition" artwork has a set number of pieces available, and it will not be reproduced again. This makes the art more valuable because it creates a sense of rarity or exclusivity. Each piece in a limited edition set has an authentication number. For example, if the piece is numbered 2/10, that means you have the second print from a run of ten prints. An "artist proof" is a trial print of a limited edition piece. These are used by the artist to approve the image and begin production. Artists used to trash these proofs, but they have become quite valuable and are often sold to collectors. An "original" means that the piece of art is one-off piece or something from the artist's own hand – making it quite valuable.
Artist Leroy Campbell was the first person that Paul purchased an original from. Paul had a photo album full of pictures of his Leroy Campbell posters and limited editions – which Leroy graciously signed. But Leroy advised that instead of spending money on framing his limited editions, Paul could simply buy an original painting – so he did. This painting was called, "Solid as a Rock," and Paul paid $500 for it.
Paul was also introduced to the concept of a "Remarque." If you have been supporting an artist for a period of time, they may add something called a Remarque to your limited edition piece. A Remarque is a small piece of art that appears in the corner or margin of the artwork. It can cause the piece to increase in value, because it is now the only piece from that limited edition run that has that mark on it. For Paul, Leroy Campbell added a Remarque to a work called, "Brush Bone."
After being educated by Leroy and by "Expressions", Paul began to buy more originals. Today, he has five originals from an artist named Ricky Steele. At an event at the Baltimore Convention Center, Ricky had a limited edition print of a piece called, "Is the Food Ready?" Paul was taken with this piece and asked if he had the original, which he then purchased for $800. The replacement value of this piece today is $10,500. He would also occasionally would buy artist proofs. His first artist proofs were by artist James Denmark and were purchased two for $90 at a gay pride event at the Convention Center in Washington DC. These pieces, entitled, "Silent Love Story," and, "Last Week Gossip," were in mint condition, and were appraised at $3,500 apiece. In total, Paul's collection is comprised of about 285 pieces that are valued at $214,000.
Paul loves to further his art education, so he attended the African American Art Collectors workshop hosted by the University of Maryland. He received a certificate for completing this program. But it was a workshop hosted by Myrtis Bedolla – who referred to her workshops as "tea parties" – that inspired Paul to document his collection. He began to create a database in Excel, which contained all of the data required in order for the resale value to be determined by a certified appraiser – including detailed descriptions of each piece, as well as the location of that piece in his home.
This thorough documentation served him well when he had to file a claim with Collectibles Insurance Services. In the middle of the night, a vase by pottery artist Carren Clarke – McAdoo hit the floor, which devastated Paul. He filed the claim – and based on his previous experience with insurance companies, he was expecting the process to be a nightmare. After filing his claim, he received just one phone call from Collectibles Insurance, and a few weeks later, a check arrived in the mail. Paul is now a passionate advocate for both documenting and insuring one's collection – and he loves to provide education on these concepts for his friends in the art world.
Paul is also passionate about the healing power of art. As a registered nurse with 30 years of experience and the recipient of a kidney transplant in 2017, Paul experienced first-hand the ability of art to facilitate healing. In addition to a host of physical and psychological benefits, viewing art releases dopamine in the brain, which has been proven to alleviate depression, lower anxiety, and potentially stimulate physical healing. Paul is the founder of Art, Health, and Healing, a non-profit that aims to start art therapy workshops throughout Maryland, display traveling gallery showcases at local centers, and reach individuals with chronic health conditions.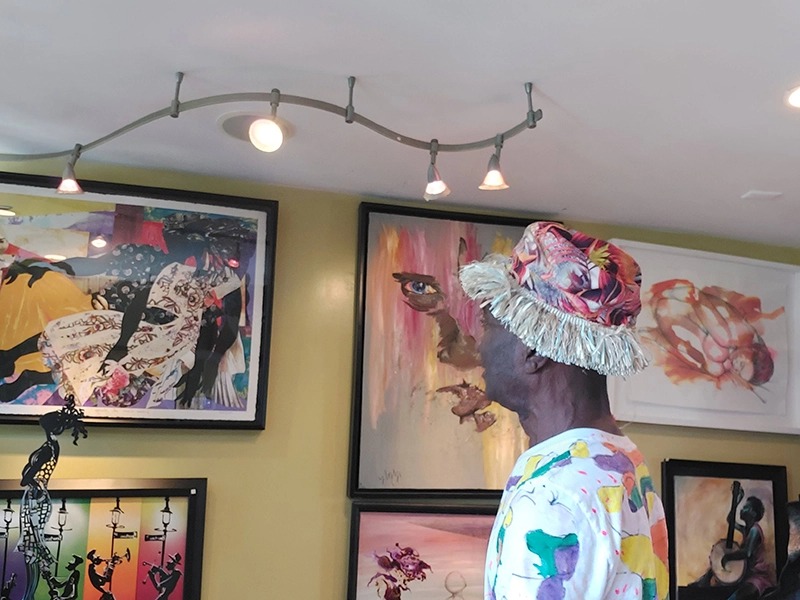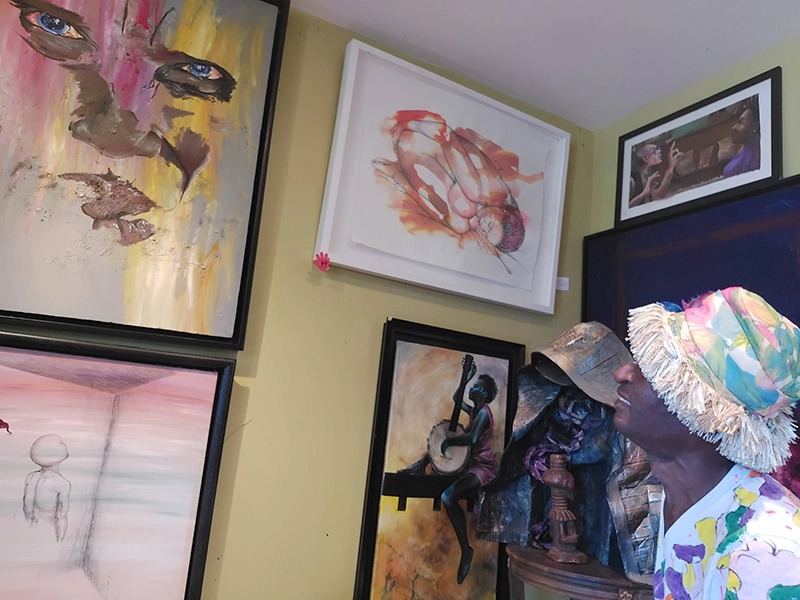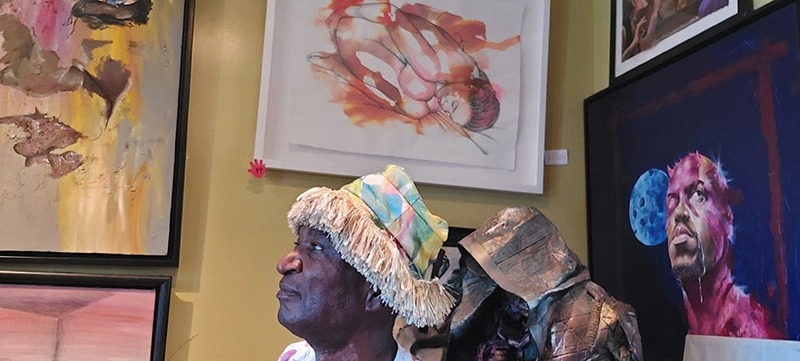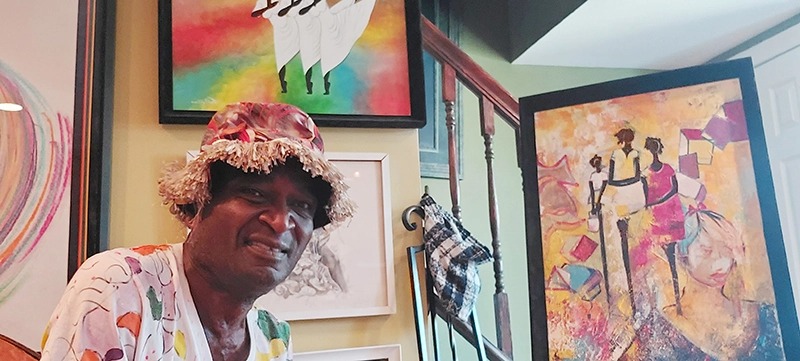 About Collectibles Insurance Services
Collectibles Insurance Services has been protecting collections since 1966 and all coverage is provided by a carrier with a group rating of "A" (Excellent) by AM Best, the leading rating agency for the insurance industry.

Comprehensive coverage includes, but is not limited to: accidental breakage, burglary, fire, flood, loss in the mail, theft, natural disasters, and other causes of loss unless specifically excluded from the policy. Deductibles start at $0 for collector policies and we provide coverage for the market value of your collection for losses in excess of $50.

Additionally the protection extends At home and away, and we don't require collection itemization and serial number nor extensive paperwork and red tape.