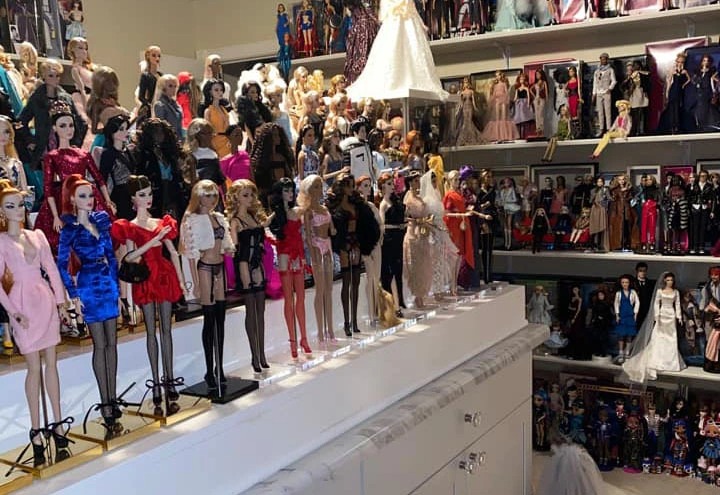 Barbie, Ellowyne, American Girl, and More: Nicole Randall Displays Her Collection of Over 1,000 Dolls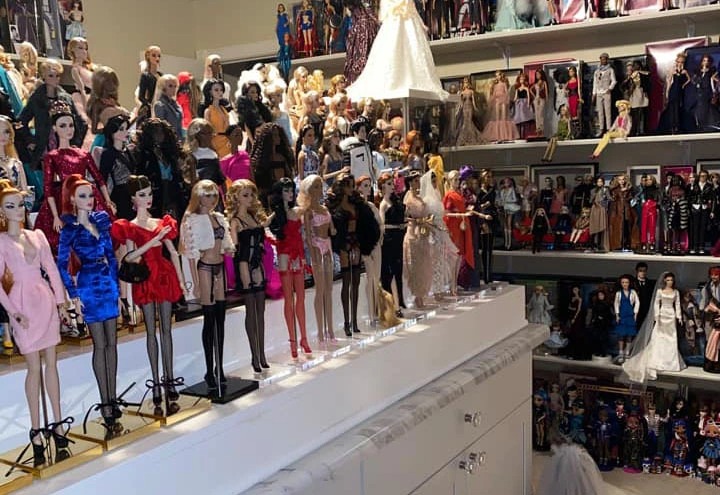 Barbie, Ellowyne, American Girl, and More: Nicole Randall Displays Her Collection of Over 1,000 Dolls
Nicole Randall's doll collection started as a relaxing hobby to help take her mind off the stress of medical school. She had always loved Barbie as a young girl, and she had been looking at collector's dolls on websites and wondering if she should purchase one. $100 seemed like a lot to spend on a doll. "Do I want to spend that on an item that's just for enjoyment and not useful?" she wondered. At last, she bit the bullet and purchased her first collector doll – a Reem Acra bride doll. When the doll arrived, she was in awe of how beautiful it was. At that moment, she decided to become a doll collector. Today, her collection has grown to over 1,000 dolls.
Nicole caught the collecting bug from her father, who collected Lionel trains and would often take her to train shows. Though she didn't collect as a child, she always loved Barbie and can still recall her first Barbie doll. Her grandmother was babysitting and asked her what she wanted to do that day. Having recently seen a commercial for the 1986 Ballerina Barbie, Nicole asked if they could go to the toy store and purchase that doll. Though the original doll has long since been sold at a garage sale, Nicole has purchased that same doll to keep in her collection as a reminder of this special memory.
Focused mainly on modern fashion dolls, Nicole's collection is special for its diversity. She started with Barbie and eventually branched out into other dolls. She discovered a love for dolls made by Robert Tonner – in particular, his collection of Ellowyne dolls, of which she has the complete collection. She also has dolls by a brand called Integrity. They started out as a toy company, but now they focus on collectible dolls. The newest dolls in her collection are called Smart Dolls – they are ball-jointed dolls from Japan, created by Danny Choo. She also has American Girl dolls. "Felicity was always the doll I wanted as a kid," she shares. While she didn't get to realize her dream of owning an American Girl doll until adulthood, she did enjoy reading all of the books as a child.
Choosing a favorite doll is difficult, but Nicole's collector Barbie "Medusa" doll really stands out. "She's unique and different," shares Nicole. "Her curly hair is styled like snakes!" This doll is also special because the box is signed by artist Linda Kyaw, who created the doll for Mattel.
The most valuable doll in Nicole's collection is an Integrity doll called, "Style Mantra Eden." This doll was purchased on eBay as a treat when she started her first job as a physician. This doll is hard to find, but Nicole was able to purchase her for $2,000 from an Australian seller on eBay. Another valuable doll is the Medusa doll, which originally cost $100 and is now worth around $1,000.
All of Nicole's collectible dolls are on display in one of the three display rooms in her home. When Nicole moved into her forever home a few years ago, she was thrilled to have a doll area of her own. The displays were custom-made by a carpenter friend. She also owns some play line Barbie dolls, which she opts to store in Rubbermaid containers rather than display.
"Dolls speak to me," Nicole shares. "I enjoy how beautiful they are and their fashions." And while many collectors would prefer to leave everything in the packaging, Nicole – who is collecting for her own enjoyment – typically opts to take the dolls out of the boxes and, "set them free!"
For a closer look at Nicole's collection, you can find her on Instagram.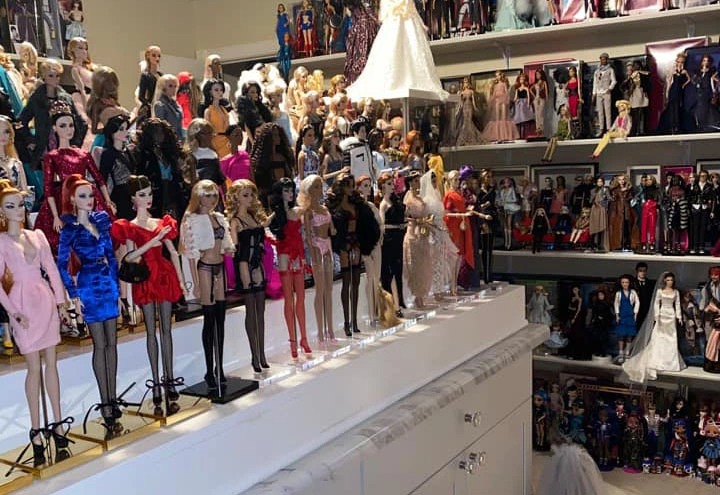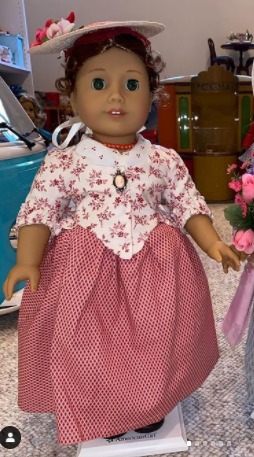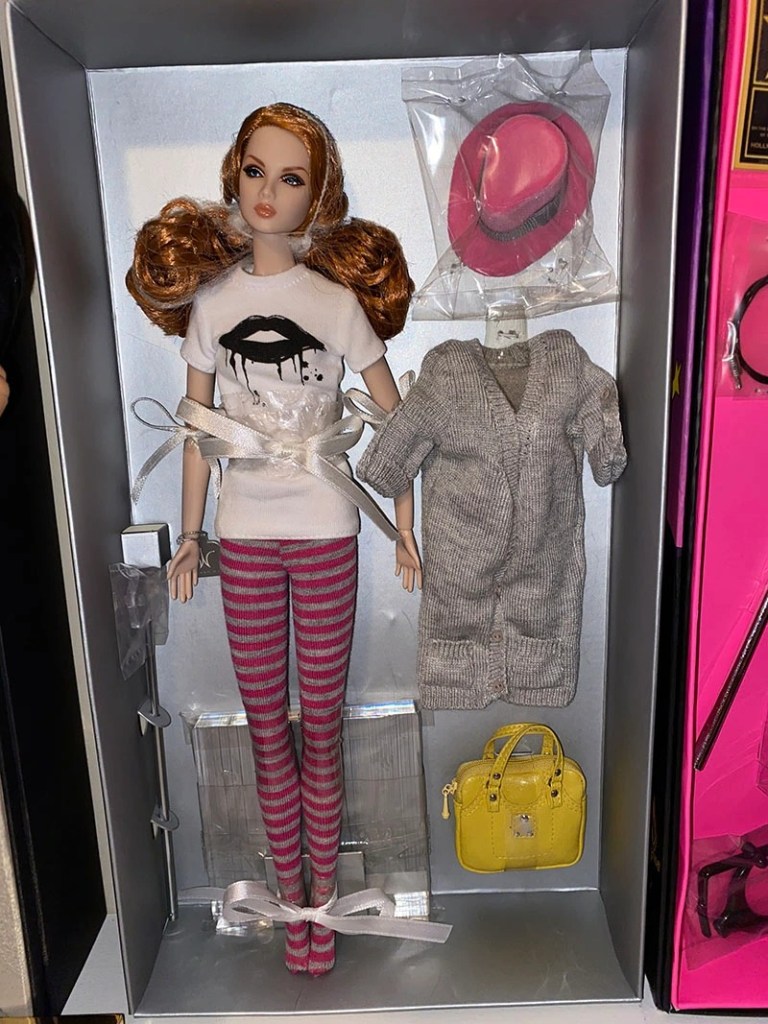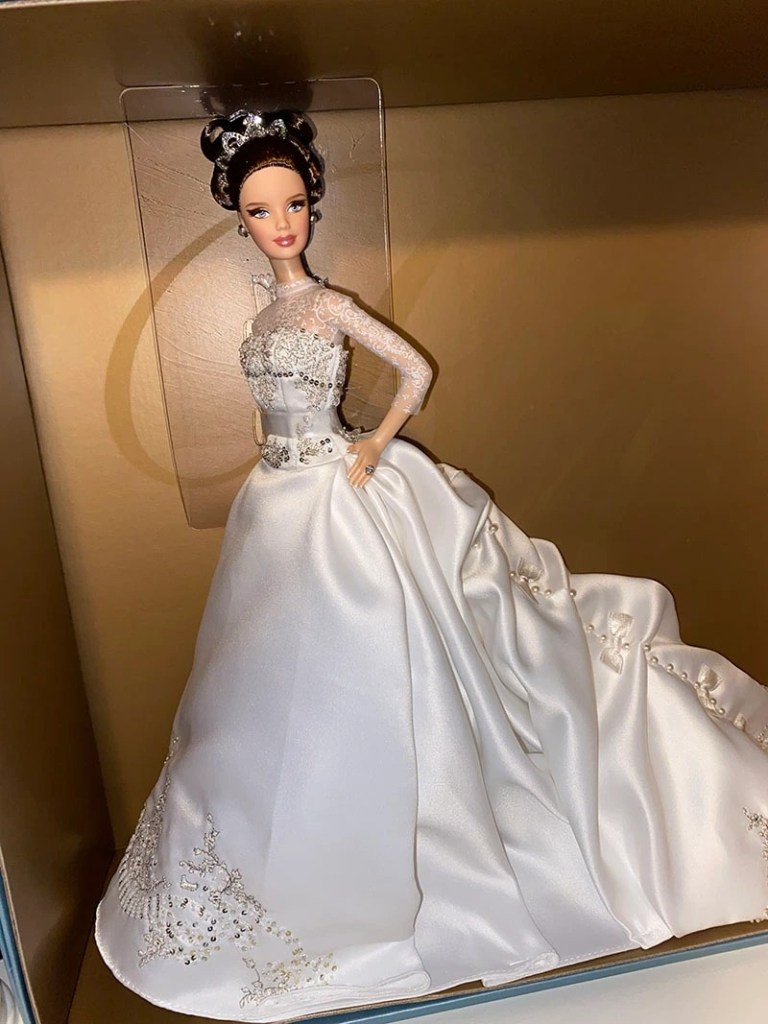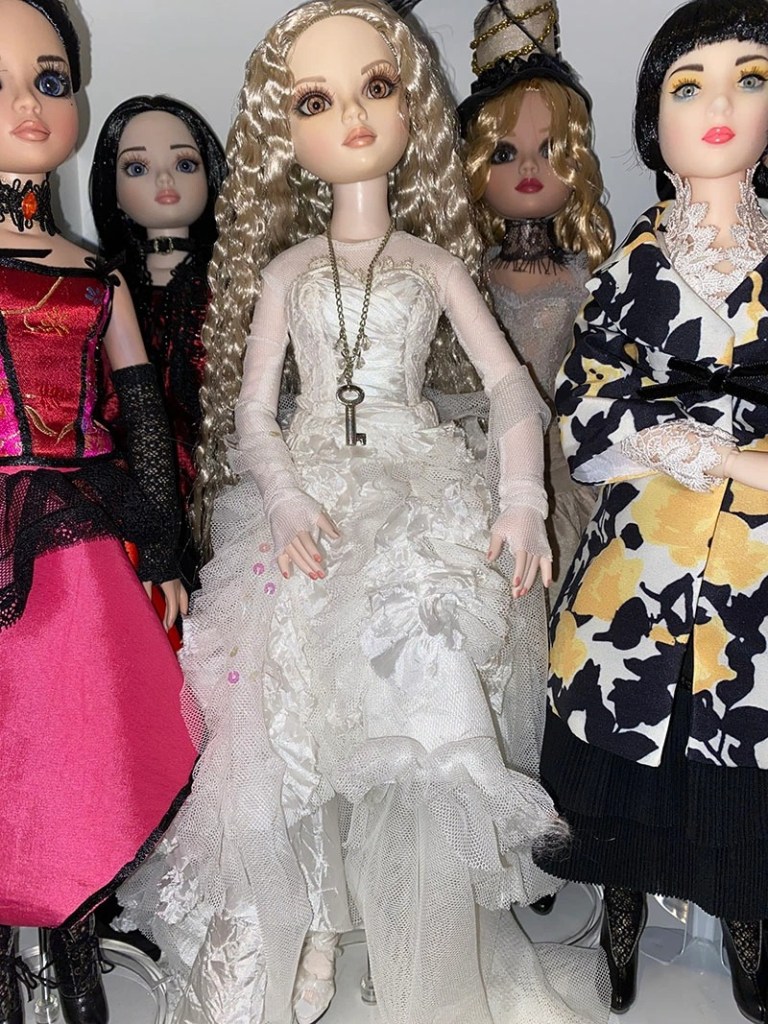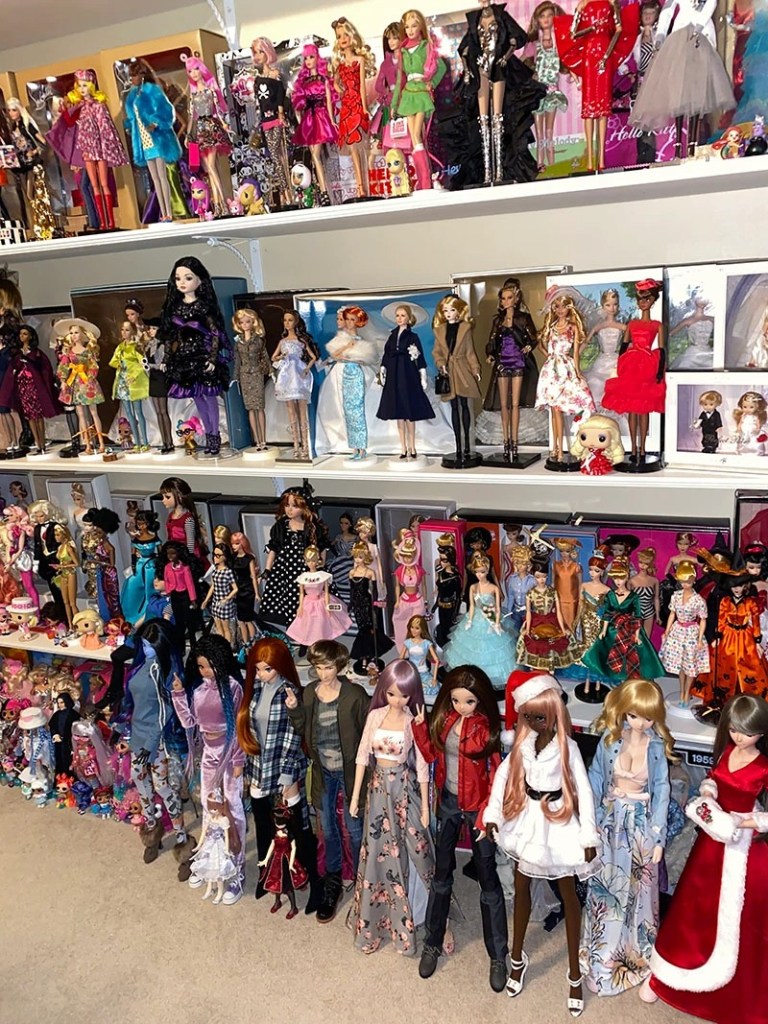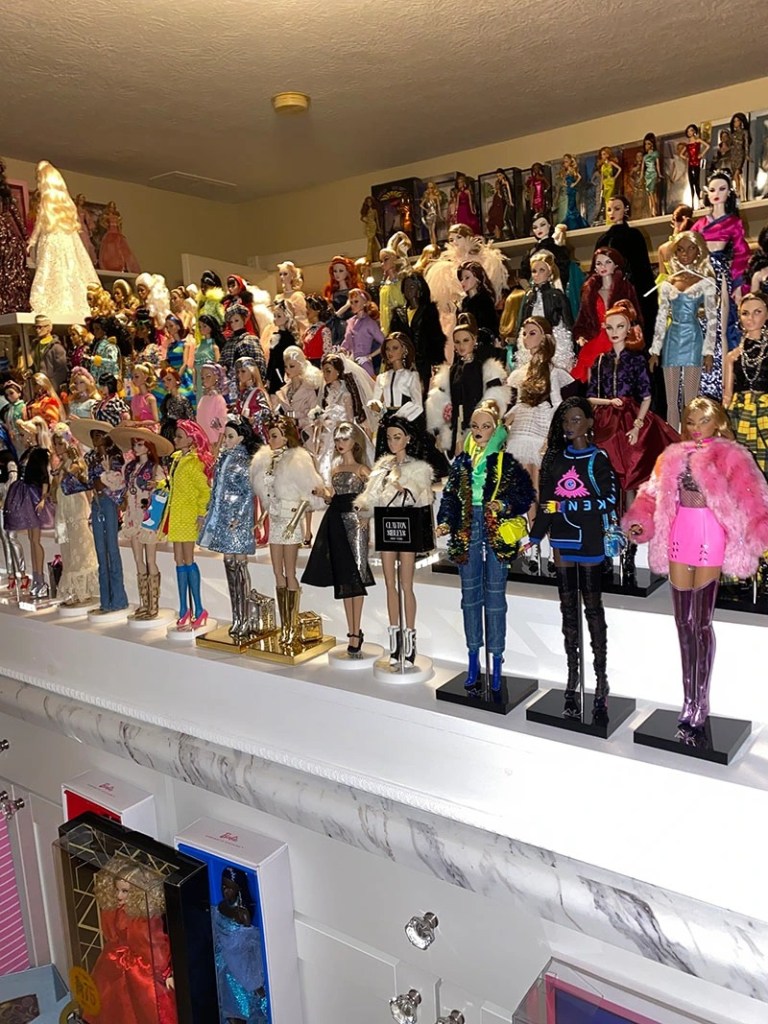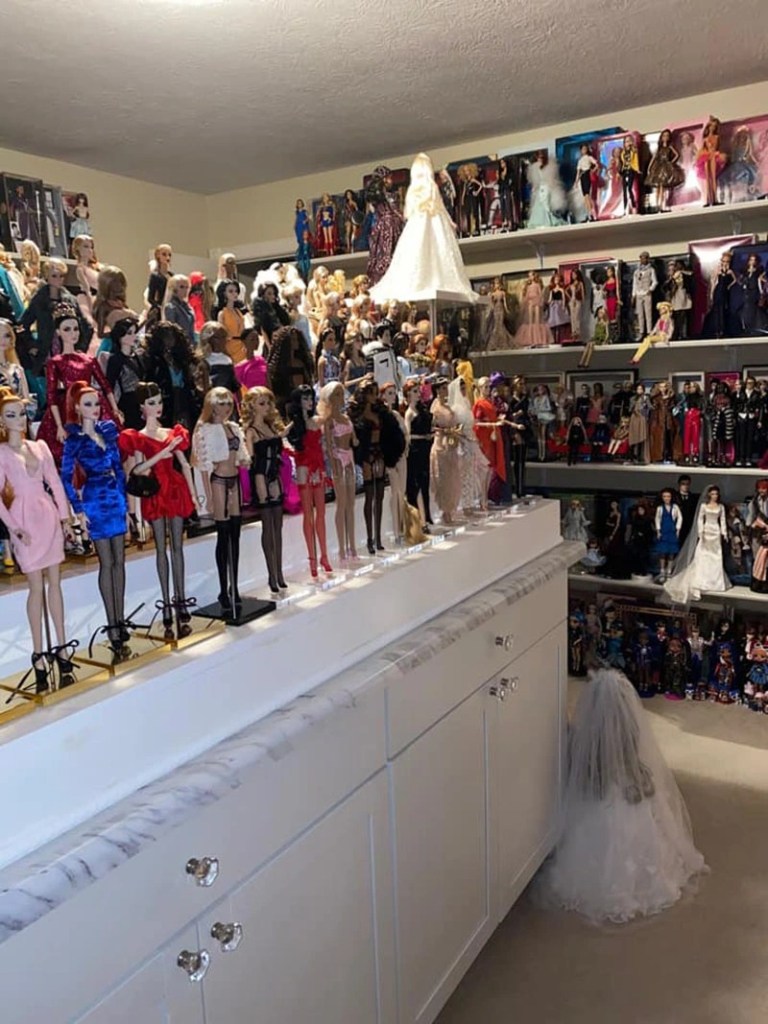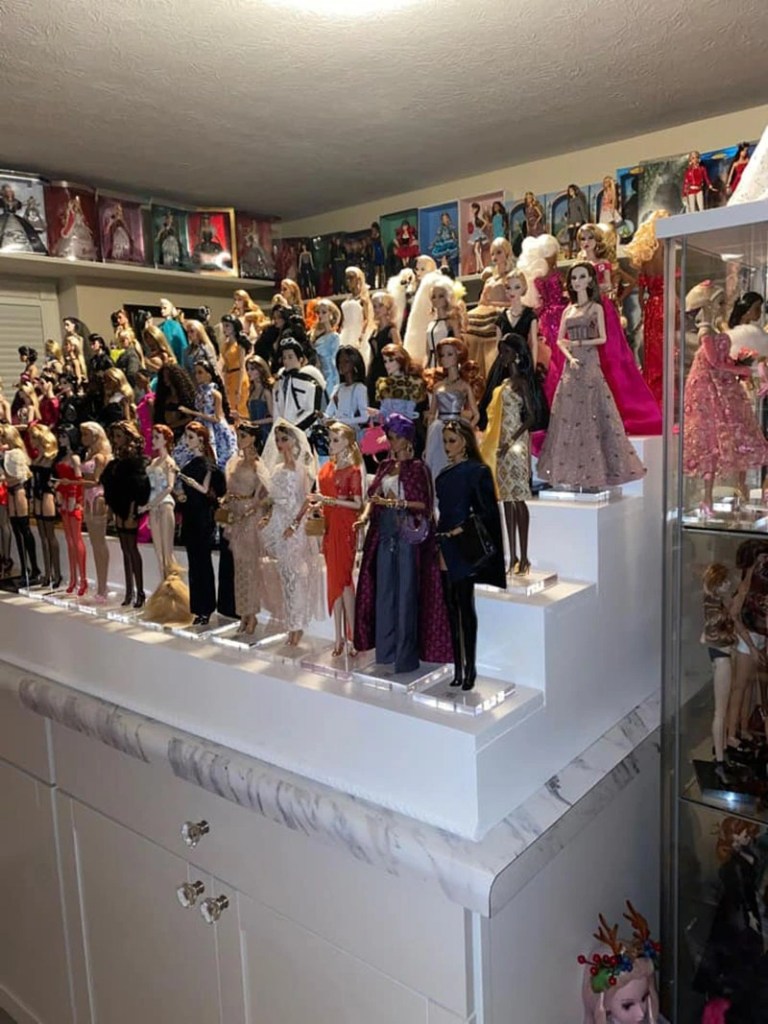 About Collectibles Insurance Services
Collectibles Insurance Services has been protecting collections since 1966 and all coverage is provided by a carrier with a group rating of "A" (Excellent) by AM Best, the leading rating agency for the insurance industry.

Comprehensive coverage includes, but is not limited to: accidental breakage, burglary, fire, flood, loss in the mail, theft, natural disasters, and other causes of loss unless specifically excluded from the policy. Deductibles start at $0 for collector policies and we provide coverage for the market value of your collection for losses in excess of $50.

Additionally the protection extends At home and away, and we don't require collection itemization and serial number nor extensive paperwork and red tape.