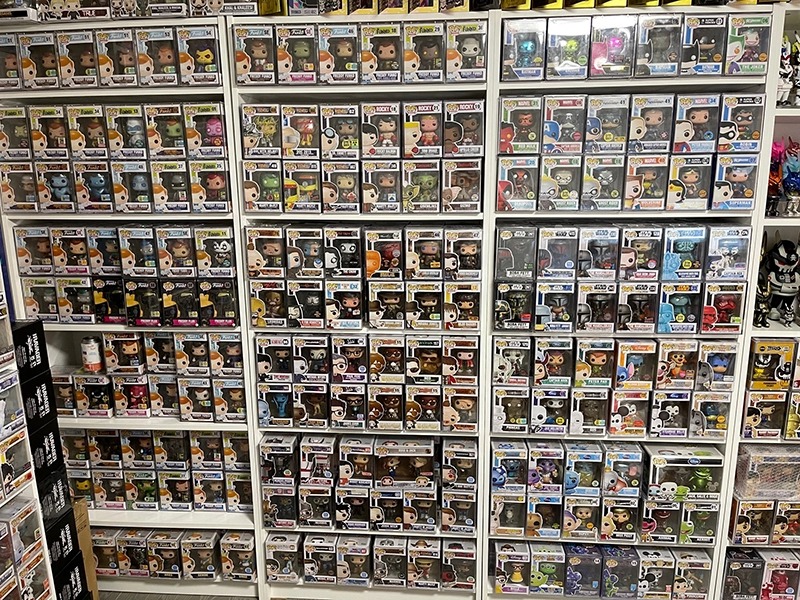 This Funko Pops Collector Has Turned a Favorite Hobby into a Living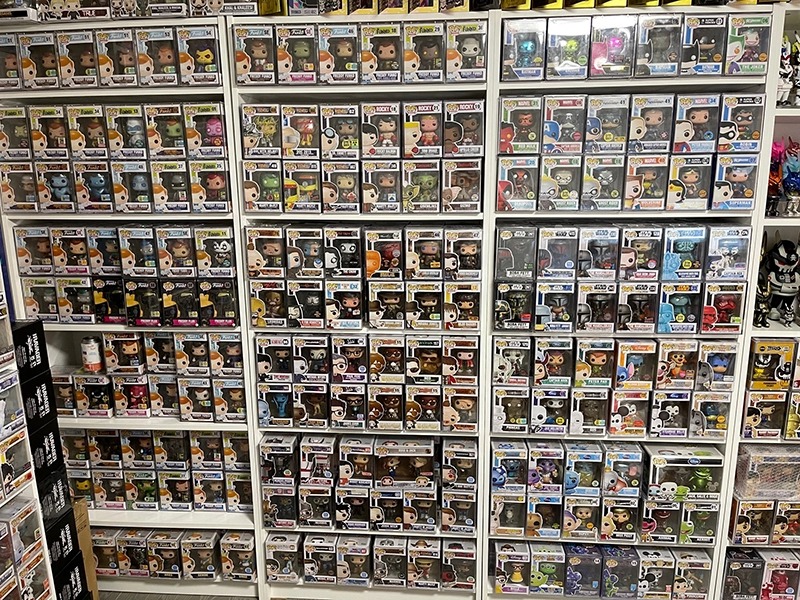 This Funko Pops Collector Has Turned a Favorite Hobby into a Living
Steve's interest in Funko Pops started small. It all began when he walked into a comic store one day and saw a Game of Thrones Funko Pop of John Snow. It caught his attention, so he decided to purchase this one item. Eventually, he decided to purchase all of the Game of Thrones Pops. Soon, he learned that Funko Pops came in every variety you could think of – with characters from the television show Friends among the next that caught his attention. Realizing that this could be a good investment, he started to purchase more Pops – and began trading them so that he could make extra money to buy more.
It started with 80s and 90s movies and television, as well as the sports-themed Pops. As his collection grew, he began acquiring more valuable Pops. He started to put away his collection of lower-end items (which are priced between $15 and $30) and focused on collecting higher end items, which can cost up to $2,000. Now, he is primarily focused on collecting grails. A grail is a term used in the Funko Pop world to describe items that are either expensive or rare – or both. "I pretty much collect every line," Steve explains. "Funko covers the spectrum of everything. You have to learn about a lot of other stuff in order to collect these – I'm always learning and buying."
As far as his collection goes, Steve does have his favorites. "My favorite line is the Freddie Funko line – he's the mascot for Funko. There are [Pops of] Freddie as a variety of characters." His single favorite Pop is of Manny Pacquiao. "The ones that I have are signed. I have three of Manny Pacquiao. One is the boxer, one is a basketball player, and the 2-Pack. They are all signed by him with JSA Certificate of Authentication." His collection also includes many rare and highly sought after Pops: the original SDCC metallic Spiderman Pops, headless Ned Stark from Game of Thrones, the original metallic Notorious BIG, low-count Freddie Funko grails, Breaking Bad, Marvel, Star Wars, Disney, and DC. His most valuable Pop is worth around $2,000, with his entire collection valued over $200,000.
This expansive collection is on display in Steve's "showroom." He uses IKEA bookshelves to help organize and display everything. "I have an open kitchen and living room, and one of the walls is just a big window. I have two walls full of grails, and I have a bunch of stuff in storage." Everything is organized by line – there's a TV line, a rock and anime line, Freddie Funko, movies, Disney, Marvel, Star Wars, and sports.
As his collection grows, Steve is not biased toward any specific line. "I like all Funko Pops and see it as an investment. I also need to have a large collection because I auction them, so there needs to be a nice selection for people to choose from."
As an auctioneer, Steve raves about an app called Whatnot, which was started by two Silicon Valley guys who had a passion for collectibles. They started by providing a marketplace similar to eBay and Mercari, as well as an authentication service. Eventually they launched the ability to livestream, and it became a game changer. "I livestream twice a week," Steve explains. He is able to load items he wants to sell and then host a livestream auction, where he is able to move about $2,000 to $6,000 worth of Funko Pops in a couple of hours. After everything is sold, he receives a file with the list of sales. He is able to group items together (for example, if someone ordered multiple items) and generate and print the shipping labels all at once. Steve feels that Whatnot is an important tool for collectors who wish to rapidly turn a hobby into a career. "An efficient and effective way to succeed in this business is to be able to move inventory efficiently, build a network, and create a brand." Whatnot offers all of that, along with lower seller fees and state-of-the-art technology and service.
"The Funko Pop collectible market is something that people can live off of," says Steve. That said, if you want to invest in Pops, it's important to learn about them. "As an investor, you never know what's going to be hot or cold at any time. Pops can go up and down in value." He notes that it's important to watch for things like shill bidding – where people will secretly agree to bid on each other's Pops on eBay to artificially inflate the value. There are also fake Pops being produced. "I have my own YouTube channel," shares Steve, "so if I come across fake Pops, I buy them and I do a comparison." Another way to tell what's real and what's fake is to join a Facebook group, post a picture, and get feedback. Facebook is also a great place for trading – these trades can eliminate fees from sites such as eBay, and they help build relationships with people.
Investing in collectibles is a great hobby – and it can become a way to make some alternative income. "I am happy because I'm doing what I love. If you really have the passion, you can make a collectibles business into your career. Because you love it, it's not really work – it's just what you do. It's part of your lifestyle."
A true collector at heart, Steve has also branched out into other collectibles. Recently, he started collecting designer toys called Teq63 by Martian Toys x Quiccs. These are robot-like figures with modern swag that come in three sizes: Mega (12″), Micro (3″), and the standard 6″. Quiccs is an artist from the Philippines, and he recently signed a partnership with Adidas. Steve also has future plans to start collecting Kaws and Bear Bricks – just as soon as he has a larger apartment!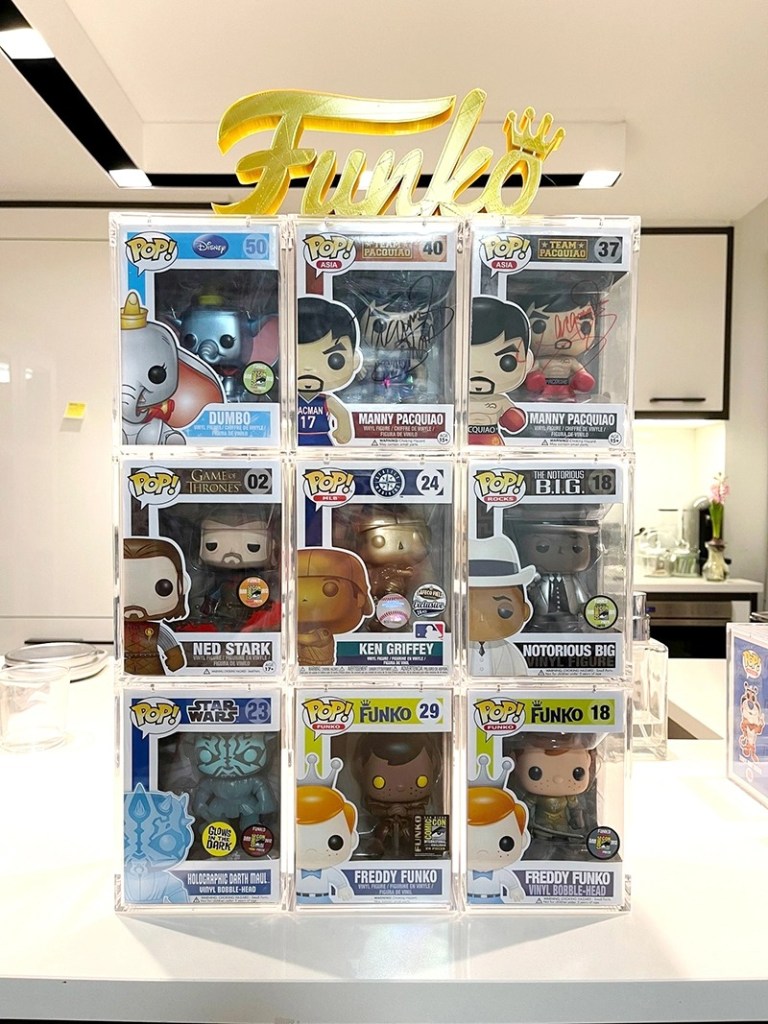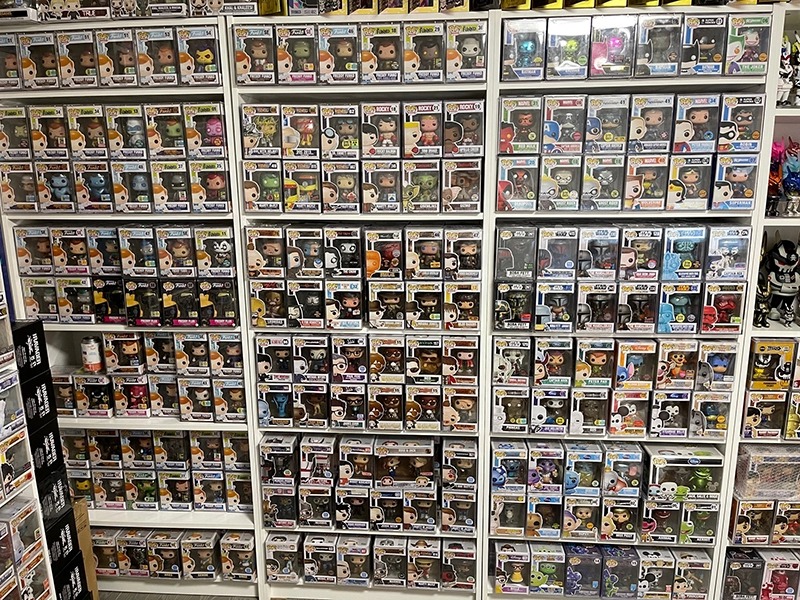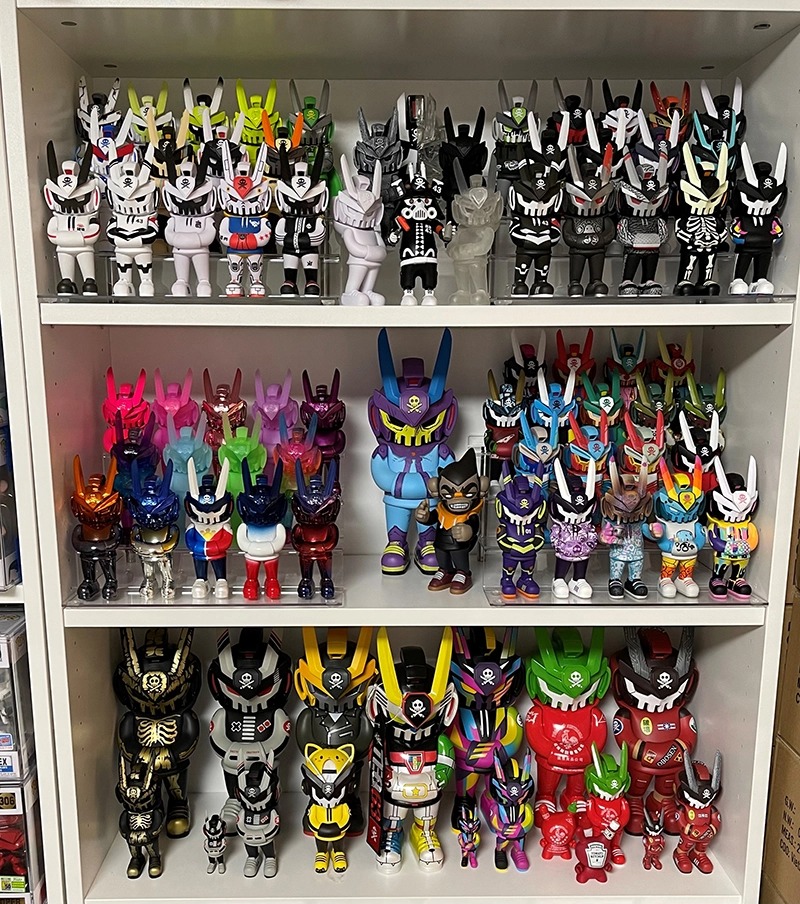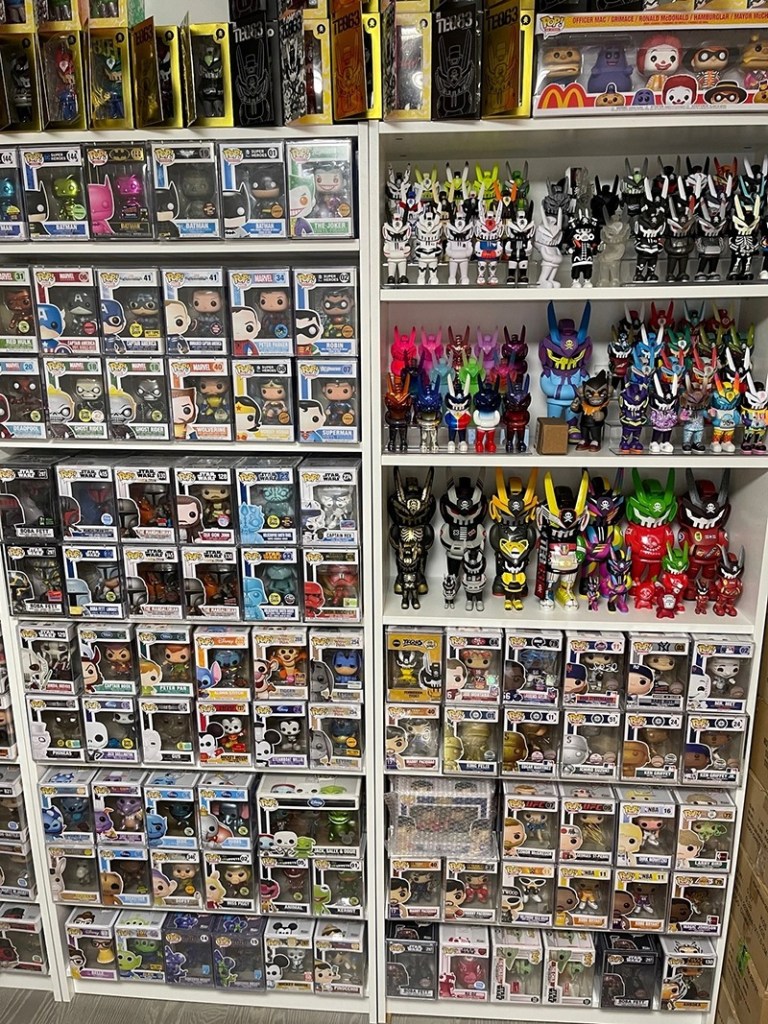 About Collectibles Insurance Services
Collectibles Insurance Services has been protecting collections since 1966 and all coverage is provided by a carrier with a group rating of "A" (Excellent) by AM Best, the leading rating agency for the insurance industry.

Comprehensive coverage includes, but is not limited to: accidental breakage, burglary, fire, flood, loss in the mail, theft, natural disasters, and other causes of loss unless specifically excluded from the policy. Deductibles start at $0 for collector policies and we provide coverage for the market value of your collection for losses in excess of $50.

Additionally the protection extends At home and away, and we don't require collection itemization and serial number nor extensive paperwork and red tape.