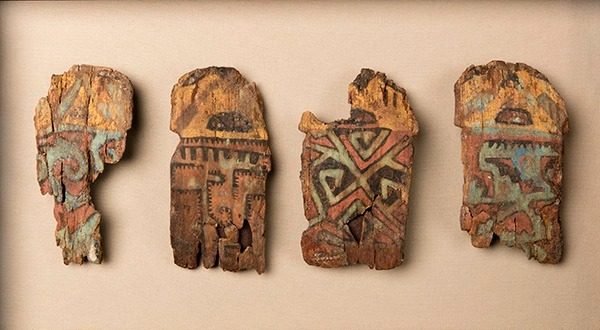 Collector Works to Preserve Items from the Prehistoric Southwest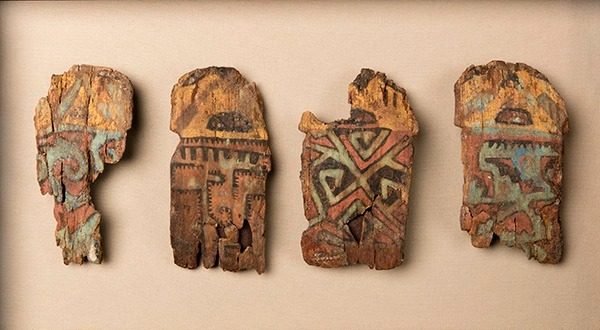 Collector Works to Preserve Items from the Prehistoric Southwest
Like many people, Jim Owens has considered himself a collector since childhood – his earliest collections involving coins and baseball cards. As an adult, he developed an interest in an entirely different type of collection. When building his house in Arizona, the contractor added a pot shelf to the building plan. Inspired to put this to use, Jim began to fill the shelf with historic pottery, and then with prehistoric pottery. This has evolved into an extensive private collection of prehistoric southwestern artifacts, along with a passion for their preservation.
The "prehistoric southwest" primarily deals with the time period before the Spanish began to inhabit the area, or AD 1400 and earlier. Jim's collection mainly contains items dated between AD 500 and AD 1400, with the exception of baskets – which can be dated earlier. A large part of his collection includes perishable items – things that would disintegrate if subjected to water or sunlight. He also has one set of BC items, which are considered "archaic".
People groups from the prehistoric southwest include the Anasazi – they were in the four corners region. The Hohokam were in the Southwest – primarily in Arizona and Mexico. The collection also contains many items from Utah, where the main people group was called Fremont. The earlier group that existed in both of those regions are the Basketmakers. "They date from about AD 0 to about AD 1000, depending on the archaeologist you believe."
This collection is comprised of both purchased and found items. "The problem with the perishable stuff is that sometimes, I just find them in caves or in the corner of a ruined room," shares Jim. He also finds items at garage sales. Often, a collector might leave a collection to their children, and if they don't share an interest, the items end up being sold in a yard sale. "After I retired, this really caught my interest. I realized that there were a lot of items in garages and attics that could be lost and needed to be preserved."
Proper storage is key for keeping these precious finds intact. To preserve his collection, Jim stores them enclosed in glass in a room with radiant heat and windows that are completely covered. "Moisture and sunlight are the enemy," he shares. The lights in the room are low-heat LED lights, and the glass prevents dust or insects from destroying these items. This collection is further organized into different display cases by themes, which include painted objects, hunting objects, cache pots and cradleboard, footwear and accessories, Fremont items, ceremonial objects, jewelry, Hohokam, Hogup Cave, baskets, and pottery.
What's interesting about collecting prehistoric southwest items is that many of them are found in private collections. Any items from this time period that are displayed in public museums are subject to an act called NAGPRA, or the Native American Graves Protection and Repatriation Act. This allows Native Americans to go into public museums and universities and repatriate (or take) items. Private collections are not subject to NAGPRA.
Jim's desire to "share and protect prehistoric southwest items in the private sector" led him to develop a book that serves as a guide to his private collection, so that both the public and professional archaeologists can study it. This book entitled Prehistoric Perishables and Artifacts: From the Attic and Garage, can be previewed or purchased at prehistoricperishables.com.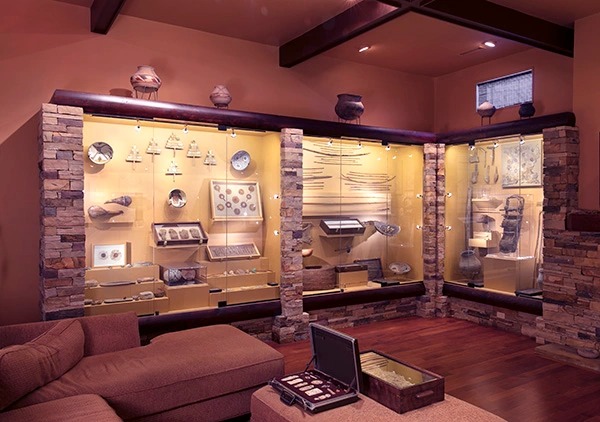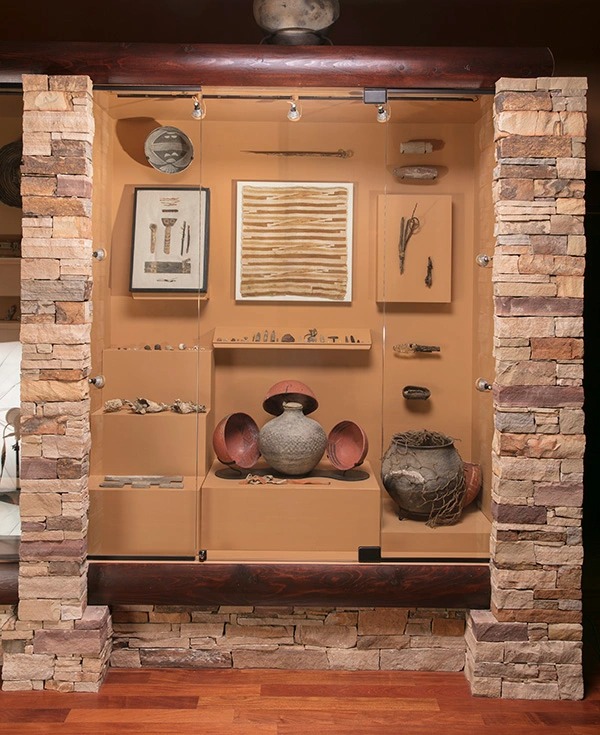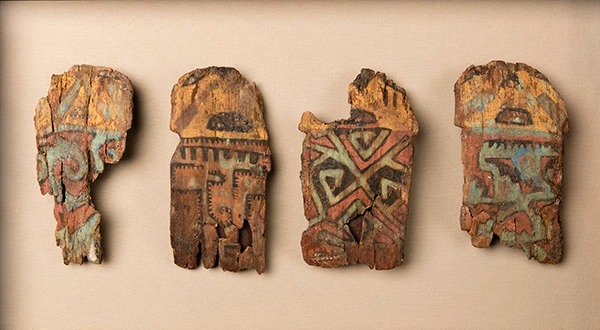 Among Jim's favorite items are these four wooden kachinas – the earliest in existence.
This cradleboard was found with the carrying strap, two cotton blankets, diapers, and the framework for a sunshade. It's the only Hohokam cradleboard known to exist, and it's incredible that this is such a complete set! This can be dated to AD 1100 – AD 1150.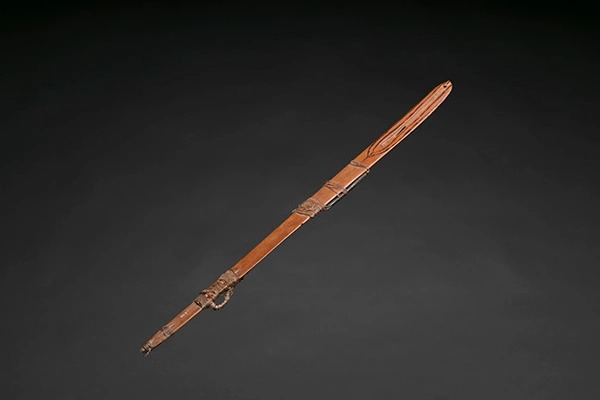 This wooden atlatl (dart thrower) is part of what Jim believes is the only complete atlatl kit in existence.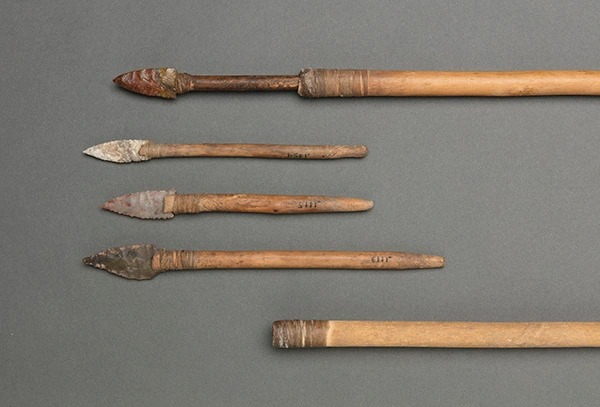 This wooden atlatl (dart thrower) is part of what Jim believes is the only complete atlatl kit in existence.
About Collectibles Insurance Services
Collectibles Insurance Services has been protecting collections since 1966 and all coverage is provided by a carrier with a group rating of "A" (Excellent) by AM Best, the leading rating agency for the insurance industry.

Comprehensive coverage includes, but is not limited to: accidental breakage, burglary, fire, flood, loss in the mail, theft, natural disasters, and other causes of loss unless specifically excluded from the policy. Deductibles start at $0 for collector policies and we provide coverage for the market value of your collection for losses in excess of $50.

Additionally the protection extends At home and away, and we don't require collection itemization and serial number nor extensive paperwork and red tape.