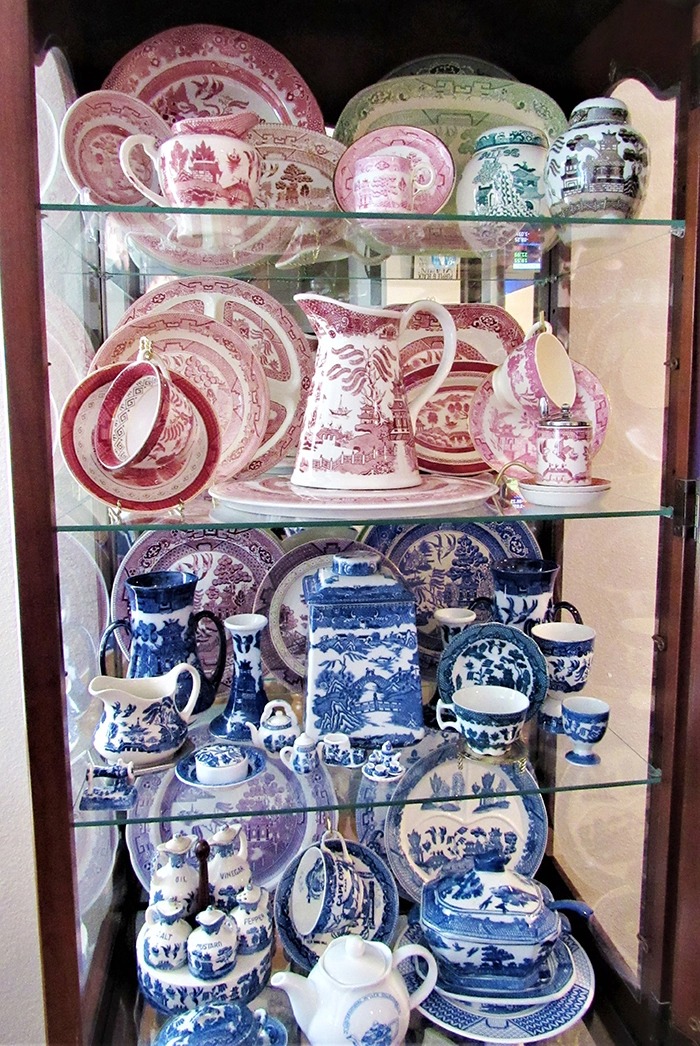 Blue Willow China: A Collection With a Storied Past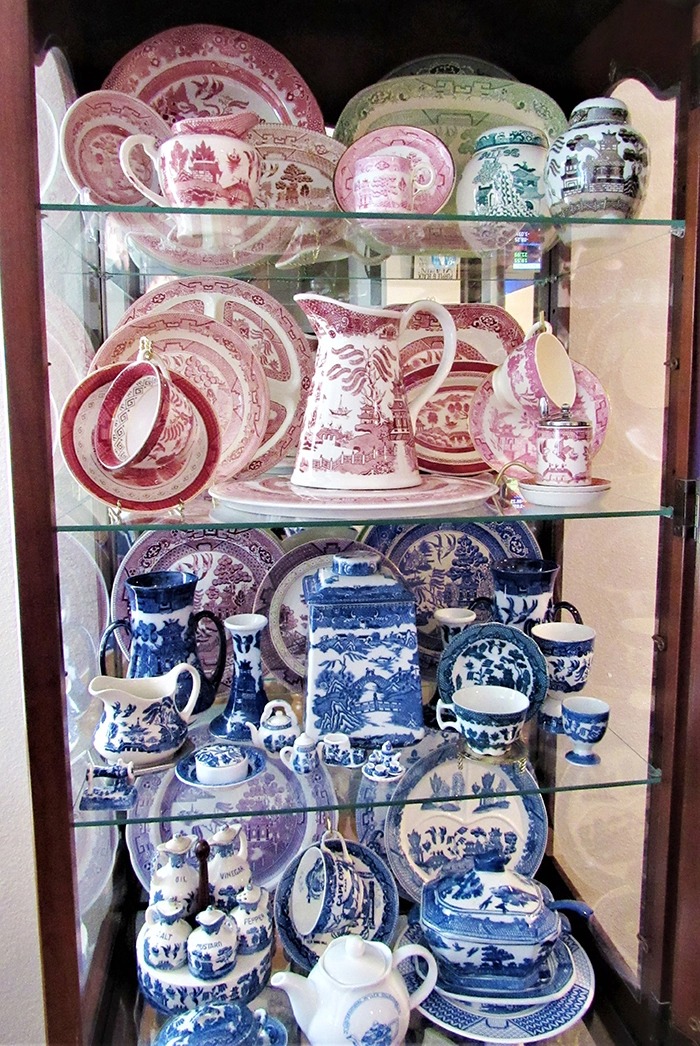 Blue Willow China: A Collection With a Storied Past
An ancient Chinese legend about an eloping couple that is transformed into a pair of doves is told in the pattern of a piece of Blue Willow China, a porcelain pattern that dates back to the 18th century. Though widely-known for its blue color, this pottery also comes in a variety of shades that include green, pink, and brown. This pattern adorns more than just plates and teacups – according to avid Willow Pattern collector Cheryl Schattall, "We [collect Blue Willow] plates, cookie jars, kitchen utensils, big pots, and different kinds of utilitarian objects."

Back in the early 1980s, my husband's aunt gave us a few odd pieces of the Blue Willow," shares Cheryl. "We didn't know anything about them." But in their travels, they would stumble across the Blue Willow pattern in antique stores, and they would purchase the pieces to add to their burgeoning collection. "We love the pattern!" Cheryl declares.
In 2000, Cheryl and her husband went to their first Blue Willow Convention in Dayton, Ohio. There, they met people who had even larger collections than they did – collections of at least 1,000 pieces. When asked how large her collection is, Cheryl replies with certainty that it is comprised of exactly 318 pieces. She is sure because when the stay-at-home order was made for COVID-19, the first thing she did was re-inventory and re-photograph her collection. Photographing her collection has come in handy for sure – at one time, an accident led Cheryl to file a claim with Collectibles Insurance. "I was so happy that we had photos of the different pieces! When we filed our claim I'm sure it made it much easier on the adjuster, and she was able to reimburse us."
When Cheryl and her husband first began collecting together, they paid some "outrageous" prices for their china. In particular, her husband paid $1,150 for strawberry bowl and stand that he gave her as a birthday gift back in 1999. Today, it's worth about half that price. Prior to the existence of eBay, the Willow Pattern was often a pricy purchase at an antique store. With eBay, it has become much more accessible, which has dropped the price. This isn't so bad because it makes collecting more accessible, but Cheryl comments that she may never recoup what she paid for some of the original pieces of her collection.
Cheryl's collection is on display all over her home in various china cabinets, and it is organized roughly by color. The oldest piece in the collection dates back to the 1890s – it's a teapot from the original collection given to her by her husband's aunt. "[Blue Willow] is special because there are so many diverse objects that you can collect. These pieces can come from all different countries…it's something you can't get rid of! It was here, it is here, and it's going to be here [for a long time]."
Cheryl and her husband belong to the International Willow Collectors Organization. Each year the organization hosts a convention in a different city, where they have auctions and sales. At these conventions, Cheryl and her husband accumulate more Blue Willow China.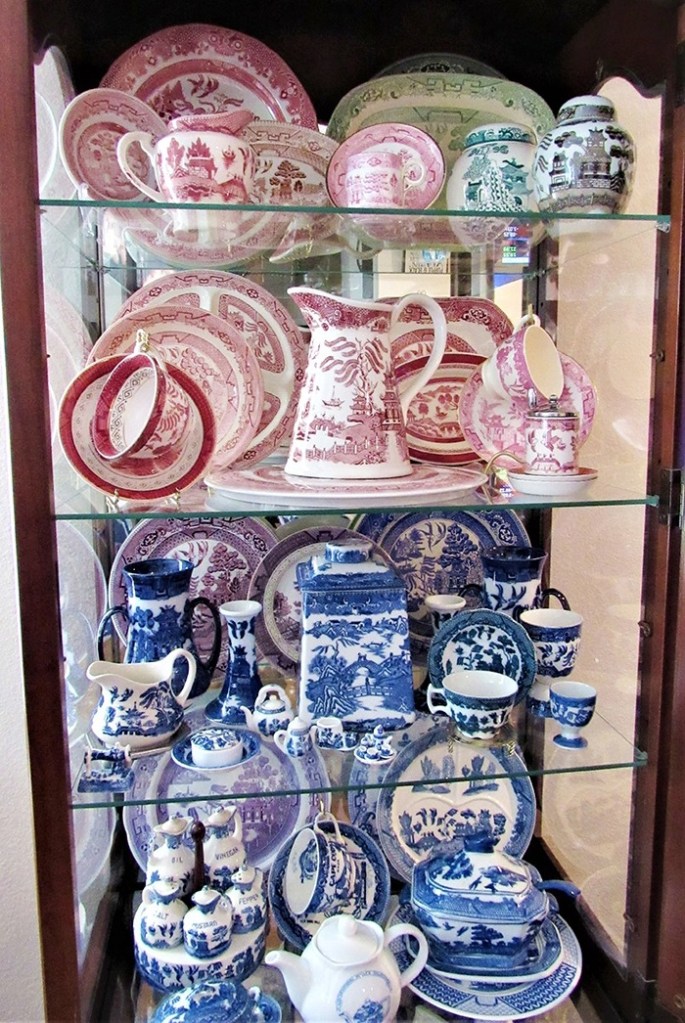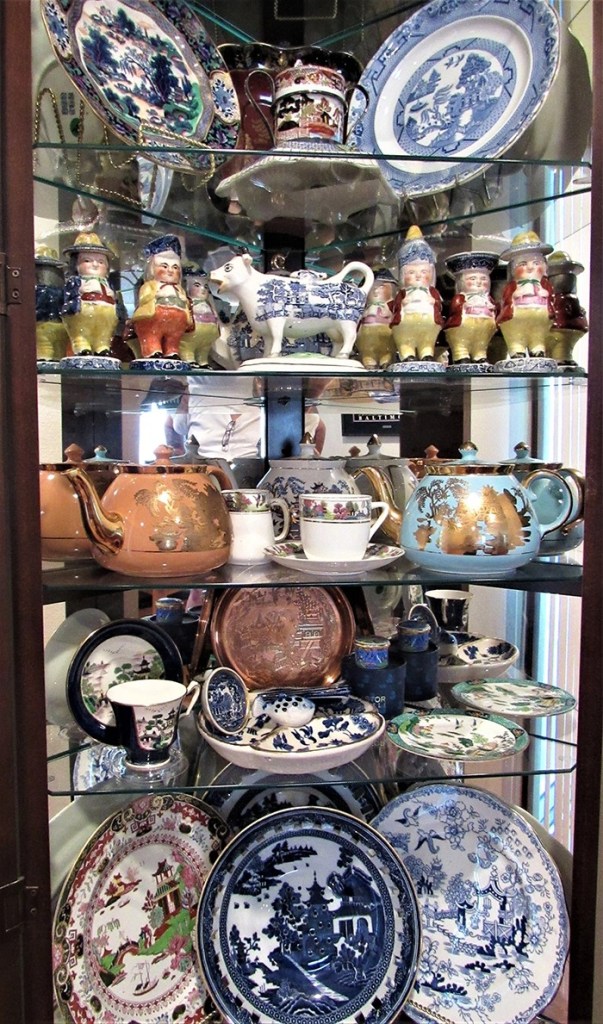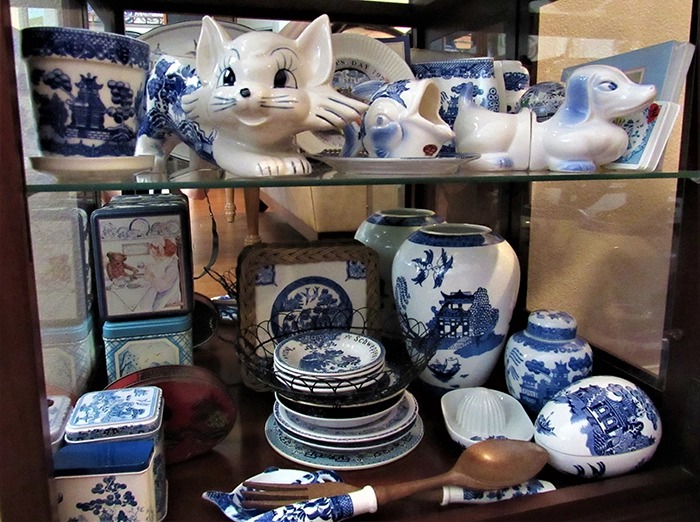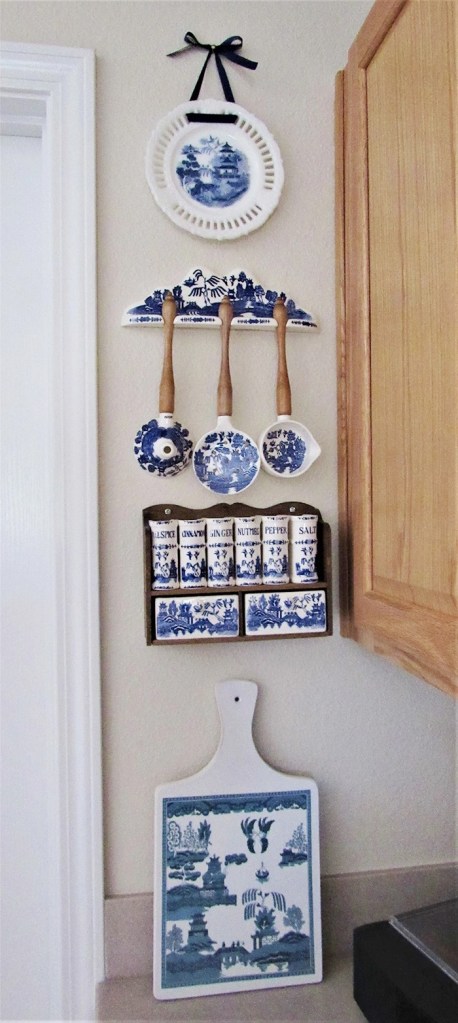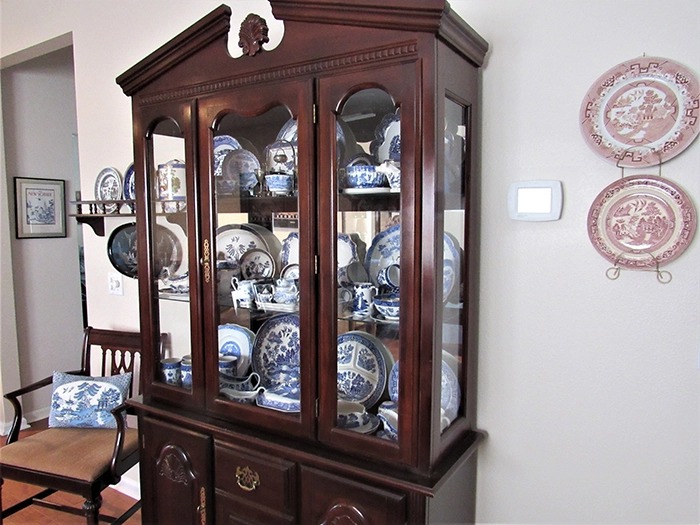 About Collectibles Insurance Services
Collectibles Insurance Services has been protecting collections since 1966 and all coverage is provided by a carrier with a group rating of "A" (Excellent) by AM Best, the leading rating agency for the insurance industry.

Comprehensive coverage includes, but is not limited to: accidental breakage, burglary, fire, flood, loss in the mail, theft, natural disasters, and other causes of loss unless specifically excluded from the policy. Deductibles start at $0 for collector policies and we provide coverage for the market value of your collection for losses in excess of $50.

Additionally the protection extends At home and away, and we don't require collection itemization and serial number nor extensive paperwork and red tape.