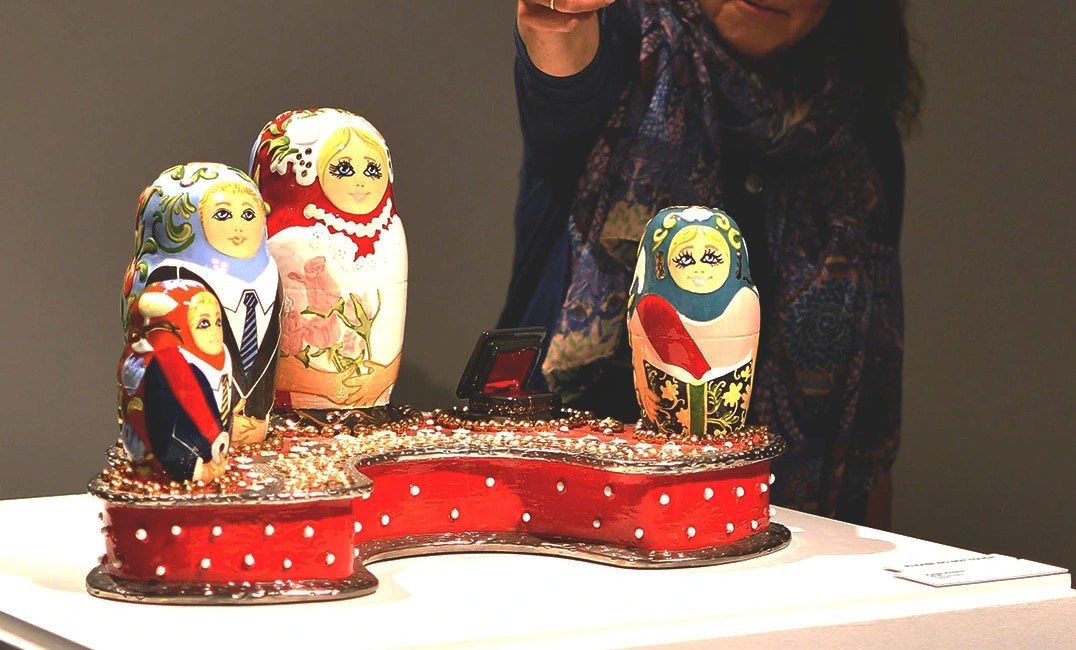 Ceramic Artist Is the Proud Owner of an Eclectic Collection of Art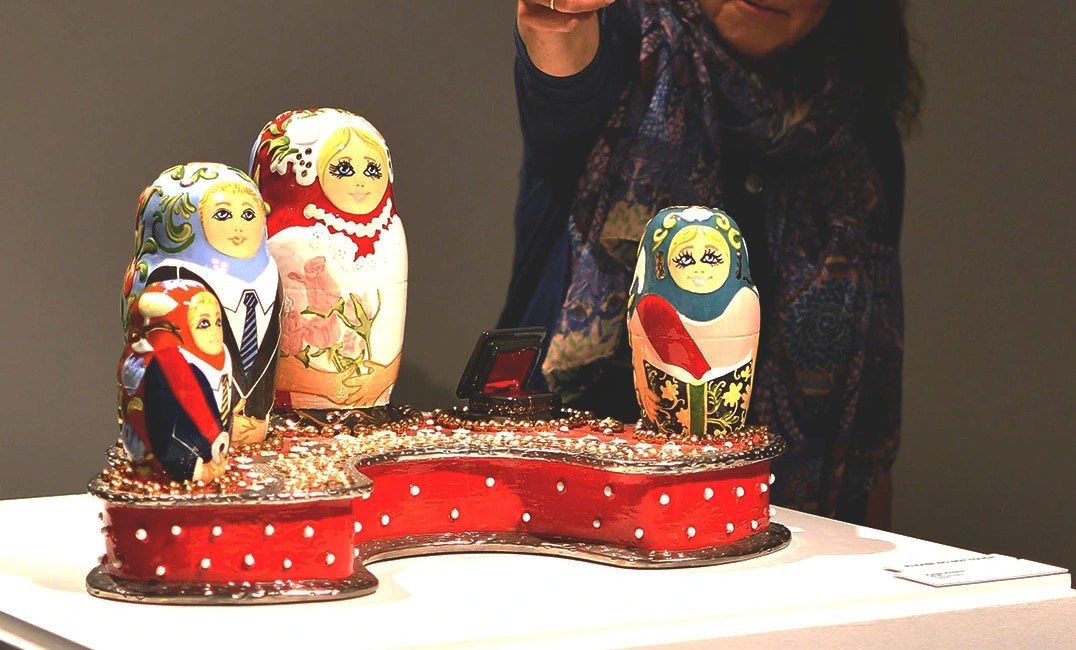 Ceramic Artist Is the Proud Owner of an Eclectic Collection of Art
Karen Koblitz is both an artist and an art collector. She graduated with a Master of Fine Arts from the University of Wisconsin-Madison in 1976 and has been working as an artist ever since. Her own art is mainly ceramic work that's inspired by cultures from the many places she's been fortunate enough to travel, such as Italy, Russia, the Czech Republic, and Azerbaijan. For Karen, her art involves, "trying to understand a culture by viewing it through my eyes." She shares, "I'm inspired by art, culture, color, pattern, design, and shapes. I did a whole series on Azerbaijan, because many people haven't even heard of this small country."
"My collection is special because a lot of the pieces I have collected are by people I have known." Some of them are little known artists, and some have careers that later skyrocketed. "Not only do I love the physical presence of their piece, but it's also a record of a friendship." While she doesn't have a single favorite piece, she has quite a few artists whose work she adores. "One of them is a former student of mine," she shares. He was a young painter who took a class with her and went on to attend grad school at Yale. "I have more of his paintings than any other artist. His name is Jesse Dominguez."
One of the most interesting pieces in her collection is a unique work of art found at a little café in Northern Utah. It's a landscape painting done on a circular saw blade. The work is a nostalgic piece of folk art, and it is, "delightful!" says Karen. She loves how clever is it that someone used a found object like that as a canvas to paint on.
Another piece she adores is an amazing print found in Cuba. She went on an art tour with a group of artists during the Havana Biennial in 2012 – an international art show – when she came across a great linoleum print of a giraffe, by Cuban artist, Osmeivy Ortega. "It's something that I love!"
Karen's collection of paintings and prints is on display on the walls of her home, and what doesn't fit on the walls is stored away. Her ceramics are either stored away or carefully displayed and secured with a combination of earthquake putty and fishing line – a necessity for a collector and designer of fragile pieces who happens to live in California. Karen recalls a purchase from an artist she really admired named Andrea Gill – a ceramic vessel. "I have it packed away – I don't have it out because I'm always worried about earthquakes." The piece did get broken one time, and she had it professionally restored. This was the first piece that she bought that had a lot of meaning for her – she's had it since the late 70s or early 80s.
You can check out Karen's ceramic and mixed media artwork at KarenKoblitz.com.
About Collectibles Insurance Services
Collectibles Insurance Services has been protecting collections since 1966 and all coverage is provided by a carrier with a group rating of "A" (Excellent) by AM Best, the leading rating agency for the insurance industry.

Comprehensive coverage includes, but is not limited to: accidental breakage, burglary, fire, flood, loss in the mail, theft, natural disasters, and other causes of loss unless specifically excluded from the policy. Deductibles start at $0 for collector policies and we provide coverage for the market value of your collection for losses in excess of $50.

Additionally the protection extends At home and away, and we don't require collection itemization and serial number nor extensive paperwork and red tape.