Collector Has Over 800 Baseballs Signed By World Leaders
Collector Has Over 800 Baseballs Signed By World Leaders
Randy Kaplan has been collecting for his entire life. "I collected everything as a kid!" It started with baseball cards, comic books, monster models, and wacky packages and soon turned into rock star and celebrity autographs – including The Rolling Stones and Sting. But it was an encounter with a US President that really rocked his world and set him on the incredible collector's journey that he is on today – collecting the signatures of world leaders on baseballs.
In the early 90s, Randy was on a business trip and decided to take the time to watch the Houston Astros play at the Astrodome. His seat was right behind home plate, and the girl next to him informed him that the president would be there tonight. Sure enough, George H.W. Bush and Barbara were present at the game. "I met the president, and I was in awe of how it affected me," shares Randy. This was different than meeting a rock star or a celebrity – this was somebody who 500 years from now, kids would be reading about in history books and would know about him.
Shortly after, a visit to Cooperstown, New York gave him the idea that would change his life – he saw an exhibit of baseballs that were used on the opening day of the season and signed by the respective US Presidents, and his idea was born. Over the years, his collection grew into what he calls The Kaplan Collection; it's unique because all items in the collection were acquired directly by Randy or by connections who assisted him – nothing was purchased. This collection has been exhibited in many a museum, including The Cradle of Aviation Museum, the Herbert Hoover Presidential Museum, the Lyndon B. Johnson Presidential Library, the Nixon Presidential Library, and more.
Randy is full of incredible stories about the process of adding to his collection, but when asked his favorite story, he immediately cites a tale of collecting the current Pope's autograph. "The Pope is one of the toughest signatures on the planet to acquire," explains Randy. He tried multiple ways of getting the autograph, and none were successful until he remembered an acquaintance he had made with a high ranking cardinal at the Vatican. He followed the cardinal's instructions and lo and behold, a package arrived from the Vatican three months later. Randy was thrilled before even opening the package, because he already suspected what was inside. Indeed, the pope had signed his baseball!
When former Secretary General of the USSR Mikhail Gorbachev published his memoirs, he did two book signings in the United States. He started with the Barnes and Noble on Fifth Avenue in Manhattan, and Randy resolved that he was going to get his autograph on this day. He knew that the likelihood of getting Mikhail to sign a baseball was relatively low, so he decided to rely on a clever tactic. He called his landlord, who was Russian, and learned in Russian how to say the phrase, "It's a pleasure to meet you, would you kindly sign my baseball for me." At the event, security was standing around reminding people that there was to be no memorabilia or pictures – only books could be signed. But when Randy's turn came, he pulled out the baseball and uttered the phrase he had just learned. Security leaned in, but Mikhail stopped them. He took the baseball, signed it, and bowed politely to Randy.
A final story that Randy shares is of how a world leader helped him to obtain Nelson Mandela's autograph. Randy's friend Congressman Greg Meeks knew about his collection. Randy mentioned that if he ever got the chance to get Nelson Mandela's autograph on a baseball, he would be indebted to him forever. Randy gave him a few "just in case" baseballs to keep in his office. Three years later, Randy got a call from one of Meek's staffers letting him know, "The congressman wants to meet you, and he has a surprise for you." The best part of the story is that when Nelson signed the ball, he commented, "I better not see that for sale on eBay."
For Randy, maintaining his collection is a second job. He spends hours calling people and countries trying to get autographs. "I keep baseballs with me at all times," he shares. He only collects world leaders, but when he meets other celebrities, he always asks for autographs so that he can give them away or donate them to charity. His collection is vast, and so are his stories. He has autographs from Bill Clinton, Jimmy Carter, President Obama, and many more. The collection has reached a staggering 500 baseballs from world leaders and over 800 balls from people who Randy believes may one day be leaders. He never turns down an autograph opportunity! You can learn more about the collection and the tales behind it at thekaplancollection.com.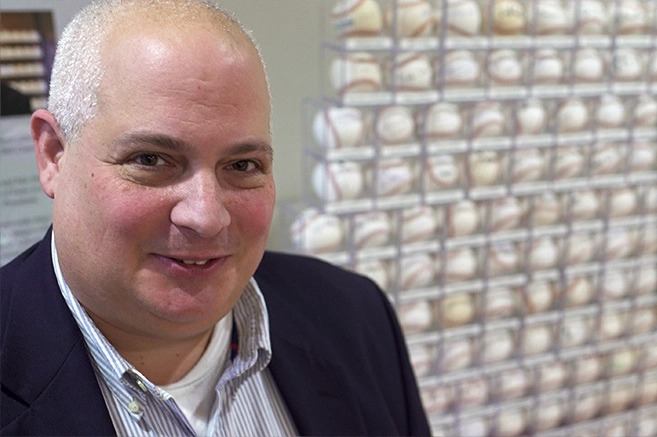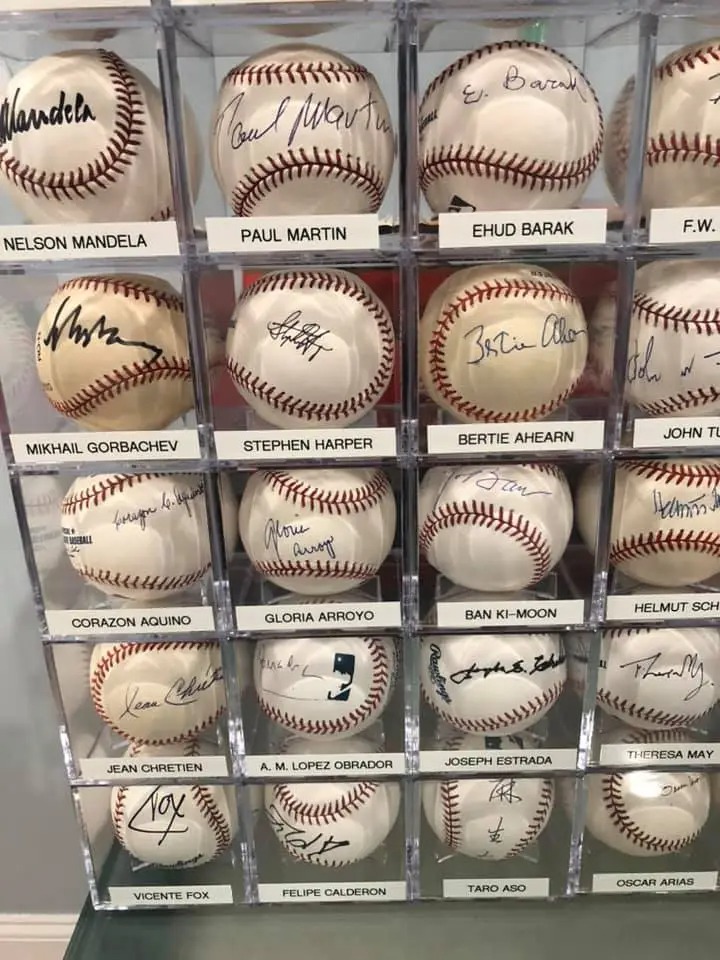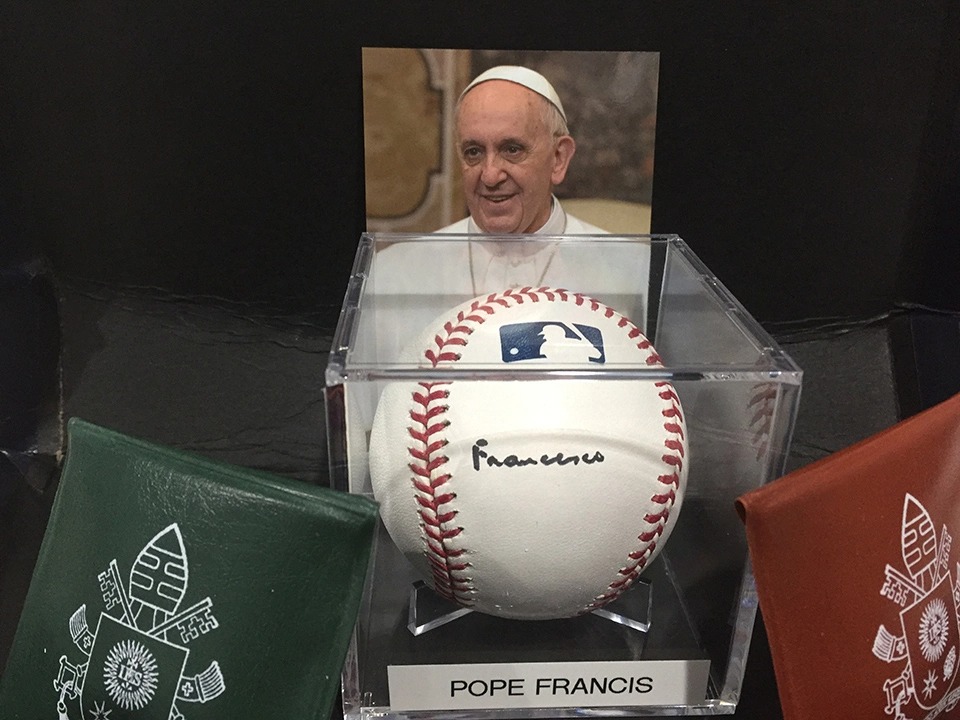 About Collectibles Insurance Services
Collectibles Insurance Services has been protecting collections since 1966 and all coverage is provided by a carrier with a group rating of "A" (Excellent) by AM Best, the leading rating agency for the insurance industry.

Comprehensive coverage includes, but is not limited to: accidental breakage, burglary, fire, flood, loss in the mail, theft, natural disasters, and other causes of loss unless specifically excluded from the policy. Deductibles start at $0 for collector policies and we provide coverage for the market value of your collection for losses in excess of $50.

Additionally the protection extends At home and away, and we don't require collection itemization and serial number nor extensive paperwork and red tape.