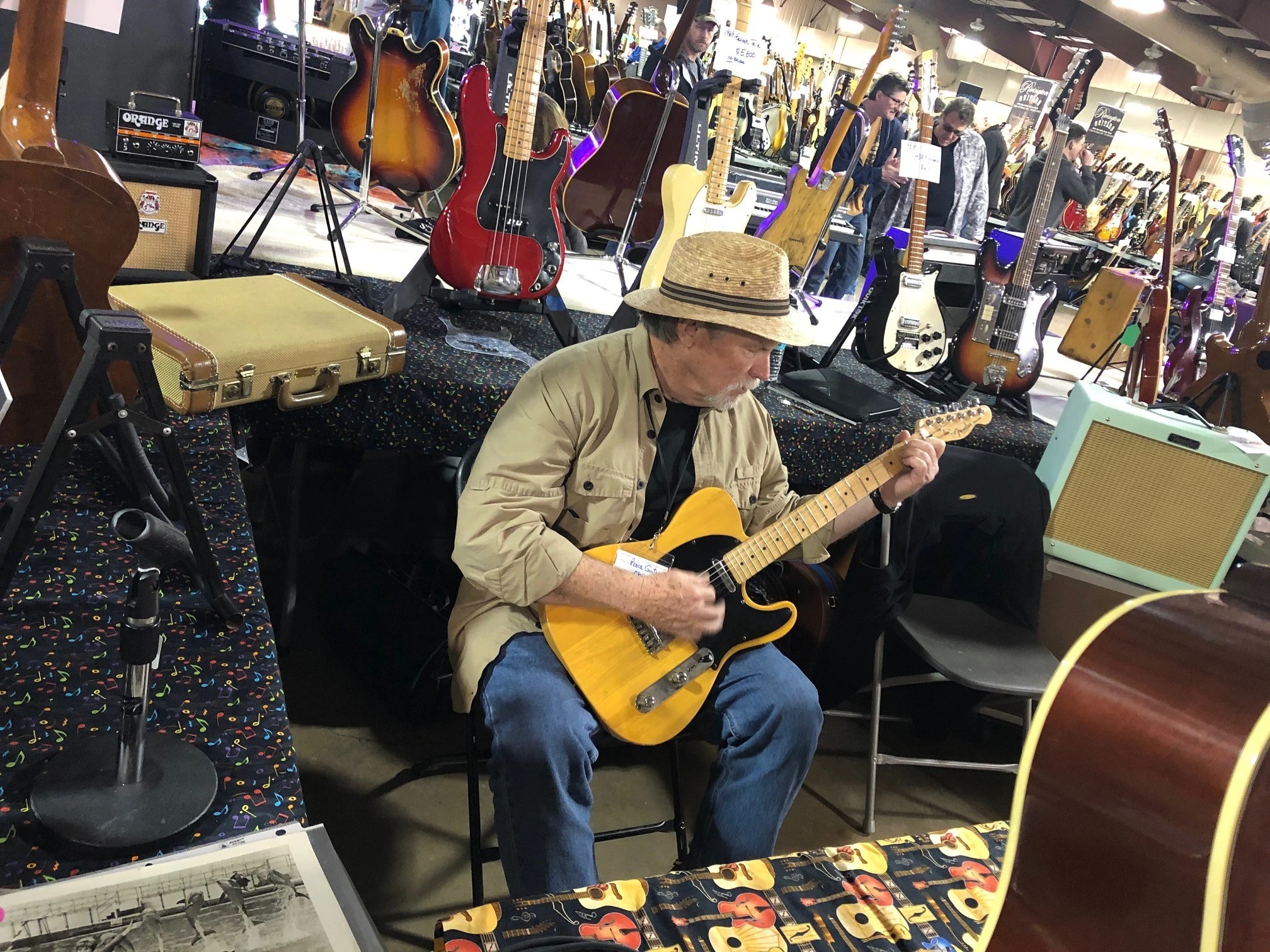 This Appraiser/Collector is the Proud Owner of Over 60 Guitars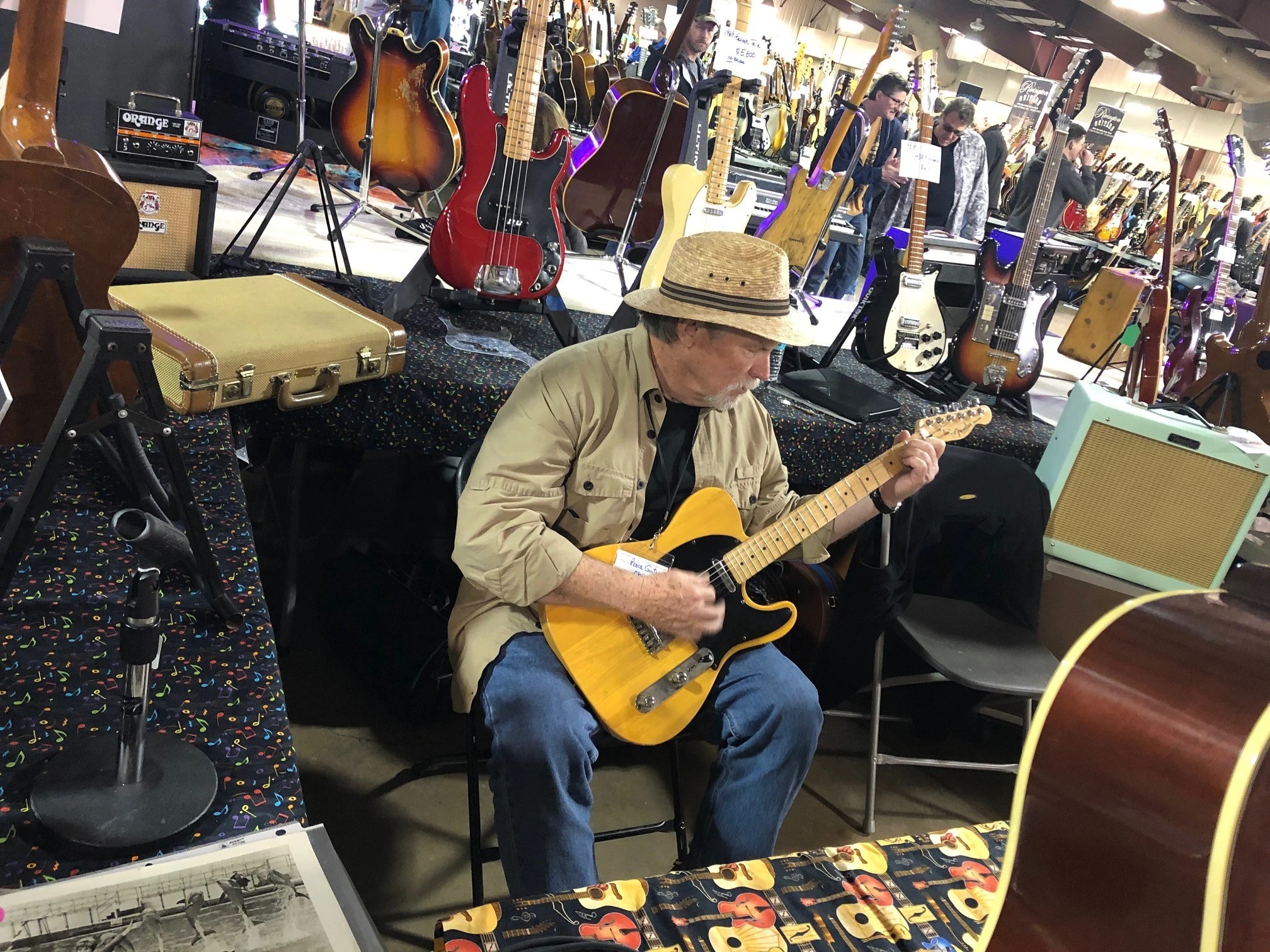 This Appraiser/Collector is the Proud Owner of Over 60 Guitars
When it comes to guitars, Rod Highsmith knows his stuff! This appraiser and collector is the proud owner of about 60 guitars. The collection is comprised mainly of electric and acoustic guitars from as far back as 1938 until about 1972. There are a few other instruments in the mix, including ukuleles, mandolins, and a few silkscreen guitars that were made during the 1930s. These silkscreen guitars were often souvenir guitars that were made during the depression (for example, one of them has a palm tree design and reads "Palm Beach").
So how did he get his start as a collector? Rod started playing guitars in the 1960s, and he kept many of the ones that he owned. In 1980, his mother bought him a book about guitars, and it was around that time that he decided that he would like to start collecting. The following year, he started buying guitars to resell and add to his collection.
By 1981, he had around 40 guitars and was, "collecting heavily." Guitars were much more affordable in the 1980s – they didn't have a big value yet. They began to appreciate heavily until about 2005, when the value really went south. Only recently has their value begun to climb back up. Fortunately, this didn't really affect Rod. "[Collecting is] fun for me! I don't look at it as an investment."
This doesn't mean that his collection has no value. In fact, the crown jewel of his collection is a piece that was featured on the cover of Vintage Guitar magazine – it's a 1952 telecaster that once belonged to Paul Burlison, one of the founders of what eventually became Rock & Roll. Purchased from Paul's grandson, this piece is "priceless" to Rod and was at one point loaned to the Rock & Roll Hall of Fame in Cleveland, Ohio and displayed for two years.
Also notable in his collection are three Gibson guitars made by a group of women known as the Kalamazoo Gals. During World War II, these were women who crocheted and did fine needlework who were recruited and trained to make guitars. "It was magic!" says Rod. The craftsmanship was "extraordinary" and most of these guitars are hugely collectible.
For Rod, one of his favorite aspects of collecting is actually the work he does as an appraiser. "I'm always trying to find pieces to appraise," he shares. "There are a couple of old guitars that seem plain, but are valuable." He likes to keep people from sending guitars to the pawn shop – where they likely won't get the full value of the item. For an appraisal of your vintage guitar, you can find Rod at peaceguitars.net.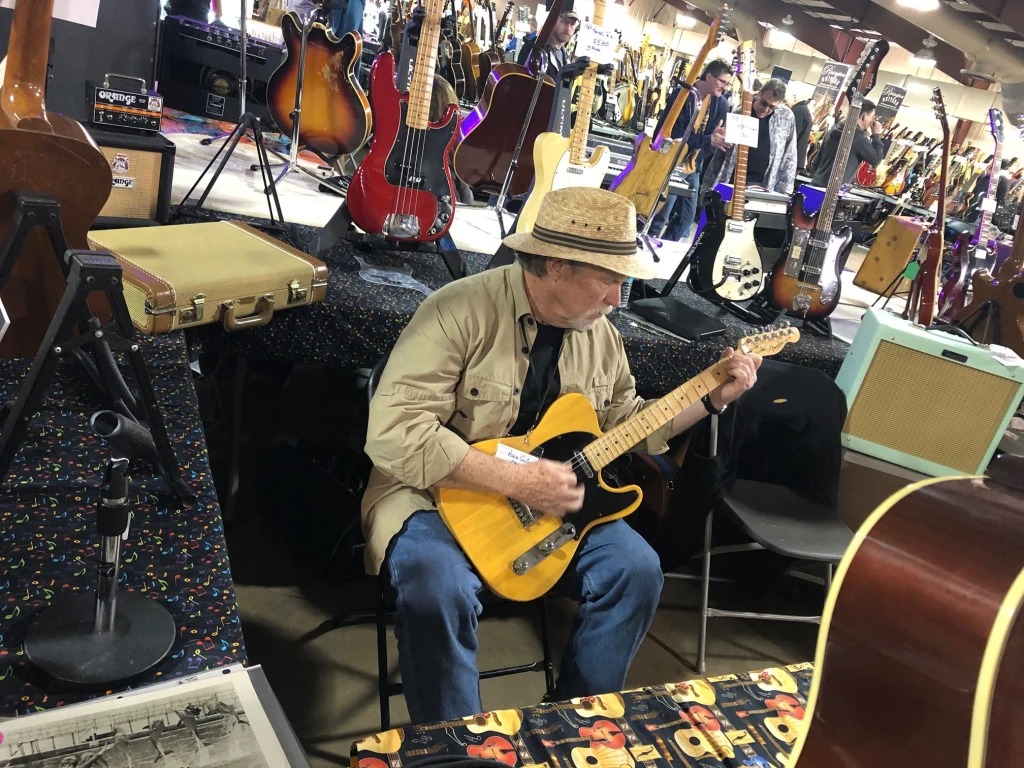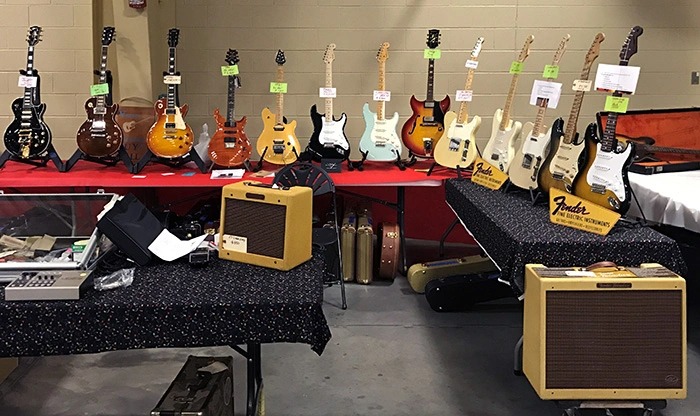 About Collectibles Insurance Services
Collectibles Insurance Services has been protecting collections since 1966 and all coverage is provided by a carrier with a group rating of "A" (Excellent) by AM Best, the leading rating agency for the insurance industry.

Comprehensive coverage includes, but is not limited to: accidental breakage, burglary, fire, flood, loss in the mail, theft, natural disasters, and other causes of loss unless specifically excluded from the policy. Deductibles start at $0 for collector policies and we provide coverage for the market value of your collection for losses in excess of $50.

Additionally the protection extends At home and away, and we don't require collection itemization and serial number nor extensive paperwork and red tape.