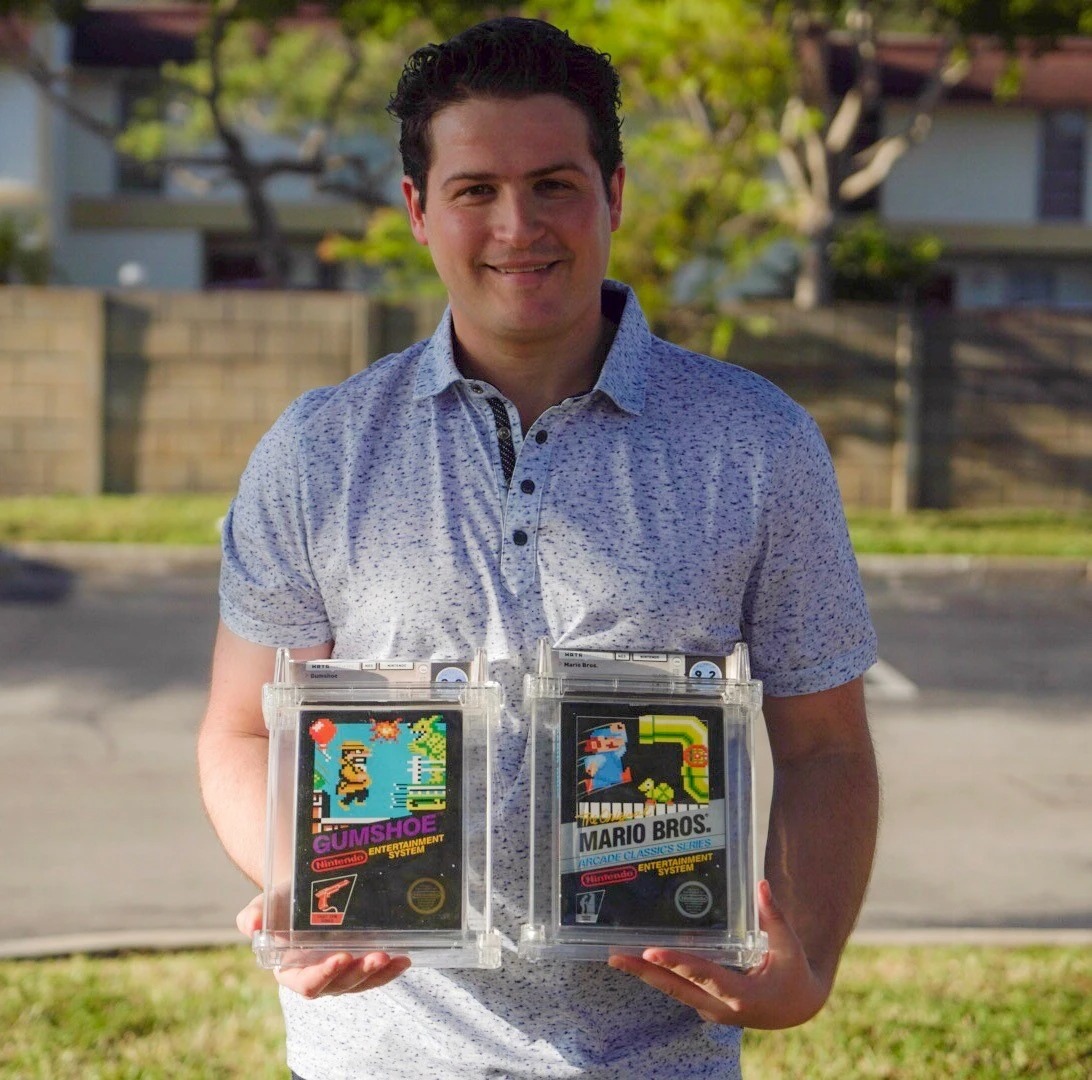 Baseball Card and Video Game Enthusiast Views Collecting as an Investment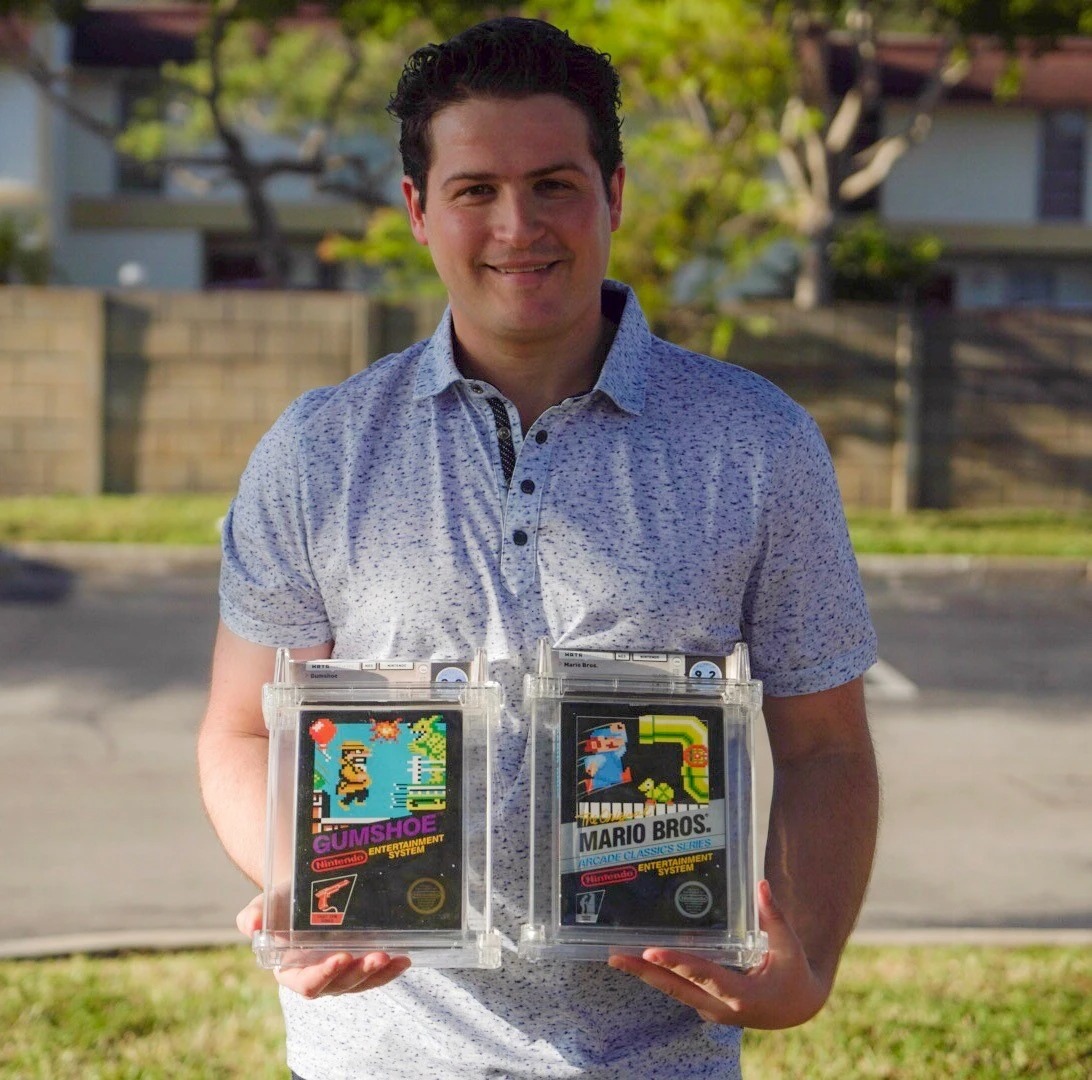 Baseball Card and Video Game Enthusiast Views Collecting as an Investment
Baseball Card and Video Game Enthusiast Views Collecting as an Investment
Eric Naierman got his start collecting baseball cards in the early 90s. Like many collectors, he realized that the card companies were overproducing cards at the time, and this made most of the cards that he was collecting almost valueless. They still held a nostalgic value to him, but he stopped collecting after high school.
Around 2015, Eric opened his own dental practice and began making a living. It was around this time that he came across a CNN Money article about the 1986 Fleer Michael Jordan Rookie card. "It's his famous rookie card with him jumping in the air, dunking," says Eric. "It became an iconic card."
The article was discussing how the value of that card throughout the years had outpaced so many other common investments. Eric had never considered cards as an investment before, and this idea intrigued him. Rather than invest in typical stocks and bonds, he could make an investment in something that actually piqued his interest – something he would actually want to own.
He created a budget for himself, went on eBay, and found cards whose value fell within his range of affordability. He realized that his new investment had lots of utility – it was something he was excited to own, but it could also later be sold or passed on to his kids.
His bug for collecting was reawakened, and he began making regular purchases on eBay of cards that he always wanted during his childhood, along with others that he felt would also be good investments. He spent a few years learning the market and how it fluctuated as well as studying the best time to buy and sell certain cards. He admits that he made many mistakes at the beginning, and he has since learned from these mistakes and honed his skills as a collector. After getting a few years of collecting experience under his belt, it wasn't long before he became interested in something new.
While making a purchase from Heritage Auctions, Eric was looking at the website and stumbled upon a picture of an unopened Super Mario 3 video game in its original factory seal. He was surprised and intrigued to find something he had loved so much as a kid being auctioned on this site. Now he had set his sights on a new collectible: factory-sealed video games.
The knowledge he had picked up from card collecting served him well in this new arena. The video games brought him even more nostalgia than the baseball cards, mainly because they were games he had grown up playing. He was especially intrigued by the fact that video games came with an original seal, indicating that the game is still in its original condition. This adds a level of intrigue not found with other collectibles such as cards, comics, and coins, which were never individually sealed. He realized that he got particular enjoyment as a collector from owning collectibles that had a huge impact in world and cultural history, still preserved in their original state.
The challenge? Sealed video games were quickly becoming a bigger investment than baseball cards. In fact, some of the games were selling for five figures or higher! His brother-in-law made a recommendation: why don't you find others who are interested in joining you and purchase the video games together?
Eric took this advice and started asking around. He was taken aback by how many people were interested in getting involved. He put together a partnership and the group began purchasing the games together. Eric was able to gather over $1 million in capital to make these purchases, which was so notable that the New York Times mentioned him in their story about video game collectors. He named his partnership the Vintage Video Game Club.
Eric estimates that there are about 250 games in his collection at this point, with his most valuable games being a sticker-sealed Mario Arcade, followed by a factory-sealed Castlevania in its first print "hang tab" box. He has taken a particular interest in the very earliest prints of these games with their original factory seal still intact. Eric says, "When I realized the cultural significance of these original Nintendo games and their impact on the future of e-sports and gaming, as well as their remarkable rarity, I knew these were the games I wanted to have."
You can follow Eric's collecting journey and featured games from his collection on Instagram @vvgclub.
About Collectibles Insurance Services
Collectibles Insurance Services has been protecting collections since 1966 and all coverage is provided by a carrier with a group rating of "A" (Excellent) by AM Best, the leading rating agency for the insurance industry.

Comprehensive coverage includes, but is not limited to: accidental breakage, burglary, fire, flood, loss in the mail, theft, natural disasters, and other causes of loss unless specifically excluded from the policy. Deductibles start at $0 for collector policies and we provide coverage for the market value of your collection for losses in excess of $50.

Additionally the protection extends At home and away, and we don't require collection itemization and serial number nor extensive paperwork and red tape.