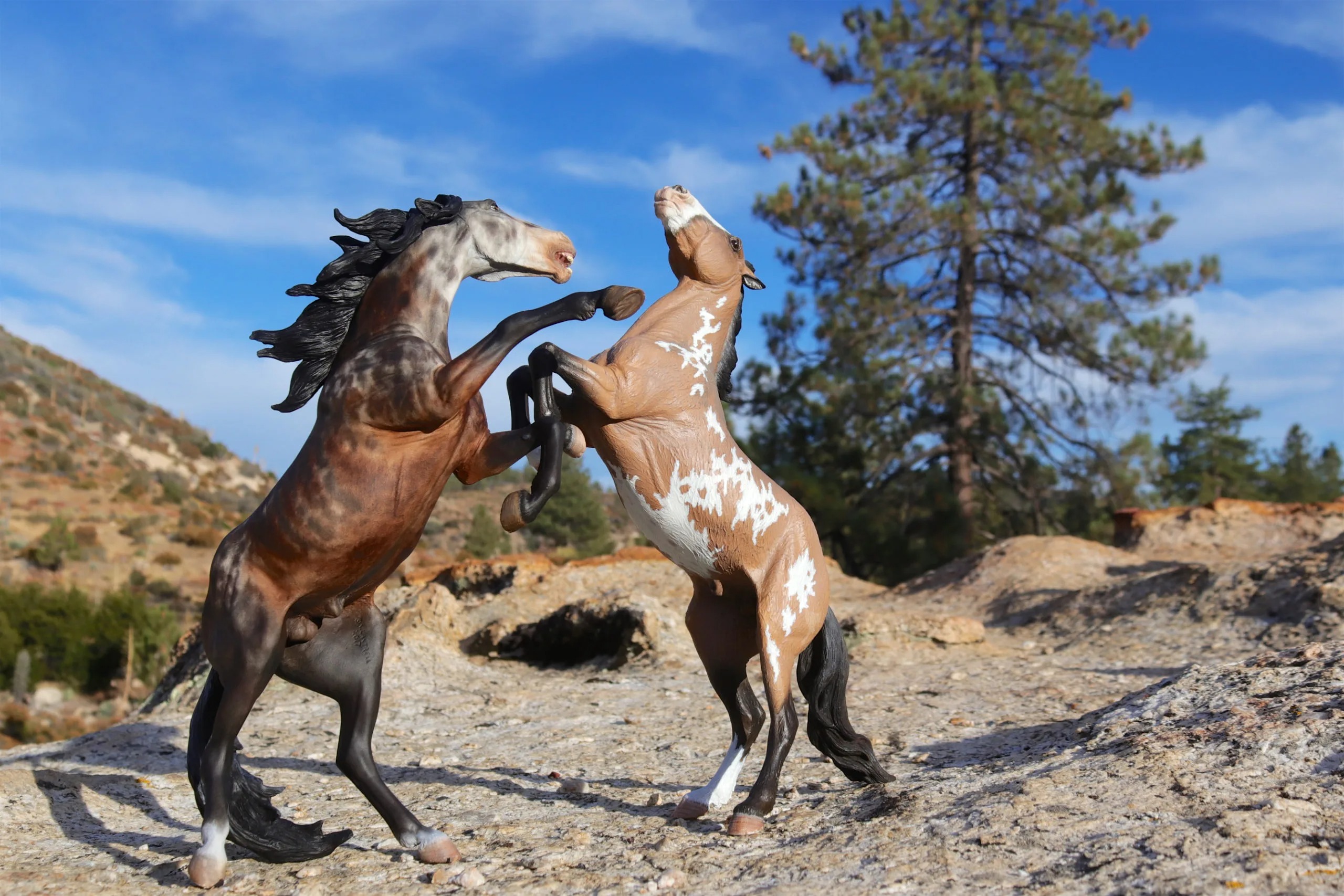 What's She Collecting? A Model Horse of Course!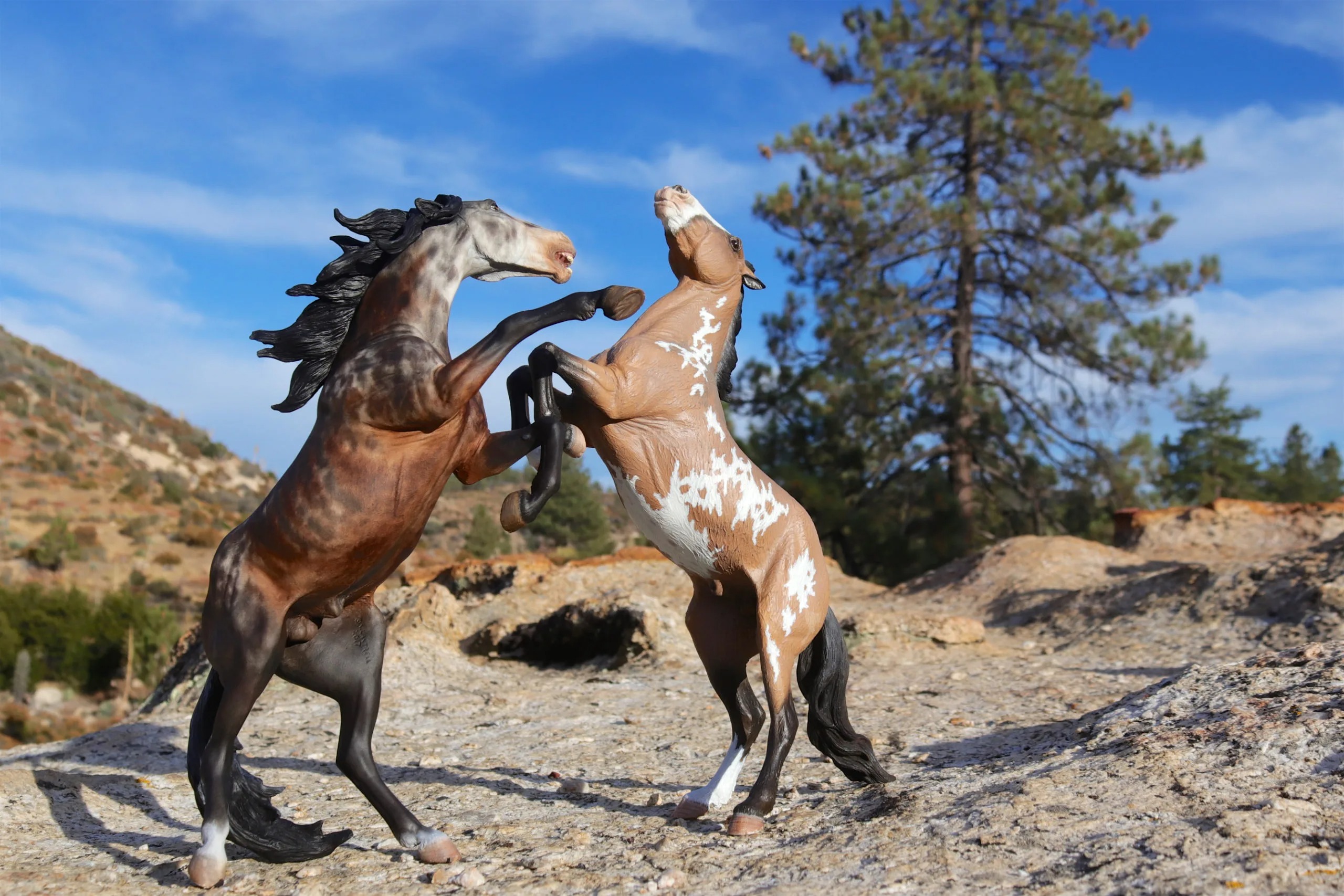 What's She Collecting? A Model Horse of Course!
Every little girl has had the phase – the one where she loves horses and has her very own model horse collection. For some people, this is more than a phase – it's a lifelong passion. Just ask Corina Roberts, who was surprised to discover that the majority of her fellow model horse collectors are over the age of 50.
"I have my older sister's horses," shares Corina, "I was pretty much a from-birth collector." When she turned 18, she figured that she was now an adult who shouldn't play with horses, so she put them away for a few years. She later realized that that, "Adults just play with more expensive toys," and she was happy to start collecting again under the influence of her motorcycle-enthusiast husband.
Corina recalls that there was a specific moment when she realized that she was a collector. "I was standing in a feed store looking at some Breyer horses, and I was finally looking to see how well they were painted, how nice the markings were, how good the shading was – the things you look for when you're showing a horse. And that was my 'aha' moment. I realized that I had a collector's mindset."
The first horse that Corina spent a significant amount of money on was a limited edition horse for $150. This horse is probably worth $700 or $800 now. Today, Corina will spend in the neighborhood of $200 on an unpainted resin horse that was cast by the artist. She then enjoys customizing the horse by painting it. Some of the most impressive horses in her collection are those made of artist resin – particularly those by artists Sue Sifton, Kitty Cantrell, and Maggy Jenner Bennett.
All of her horses are displayed on shelfs in a 10' x 10' bedroom. She tries to avoid storing anything in boxes, believing that if you have to store your collection in boxes, you have too many items! Her collection has an estimated 700 pieces in it – this includes an entire collection that was recently gifted to her by a friend. One of the most interesting aspects of collecting model horses is the social factor. Corina, along with other collectors, enjoys participating in live model horse shows. Somewhere around 1970, people started photographing their model horses and a thing called "model horse photo showing" emerged. This evolved into the live shows that exist today.
"Models in the Mountains is the show we host here [in California]," says Corina. "We are in the heart of the Angeles National Forest." This show starts on a Friday with an art day and a model horse retreat so that people can relax, socialize, eat food, do artwork, hike, and have a pleasant day. On Saturday, the day of the show, there are up to 19 showers who may bring several hundred horses with them. The day is non-stop! "We are trying to promote the shows and build a sense of community," says Corina. They also promote art, because, "There are talented equine artists [out there], and with the birth of the internet we've been able to connect across the world."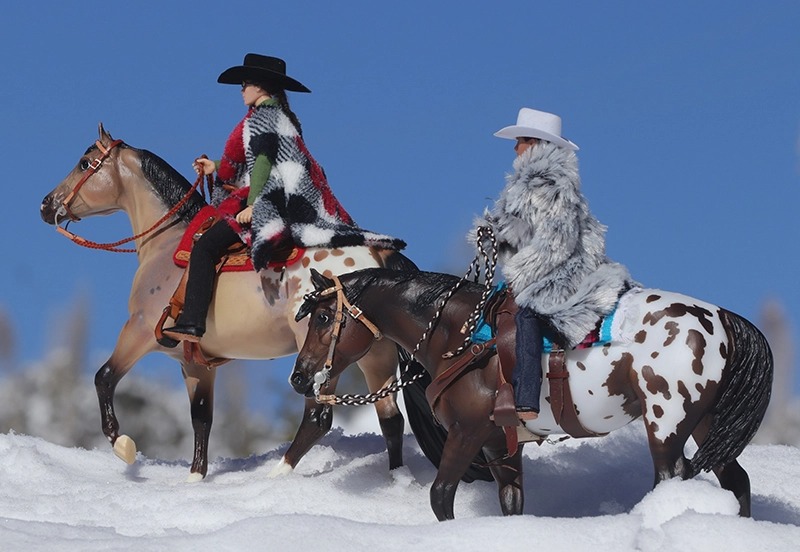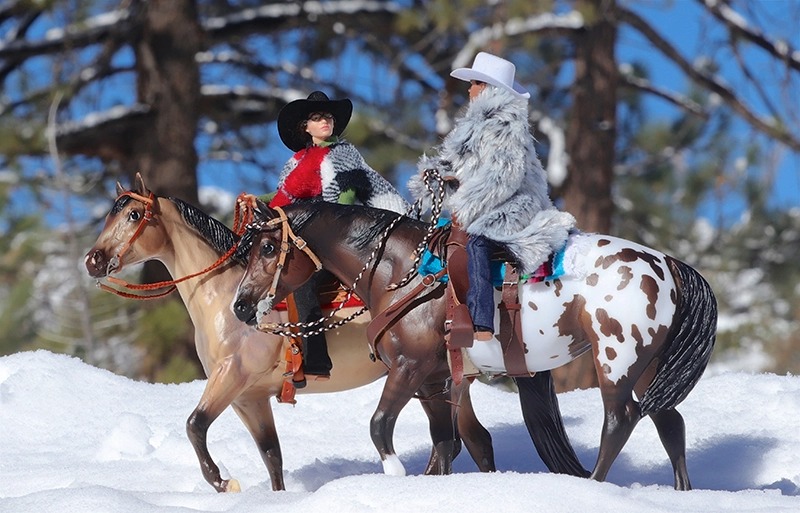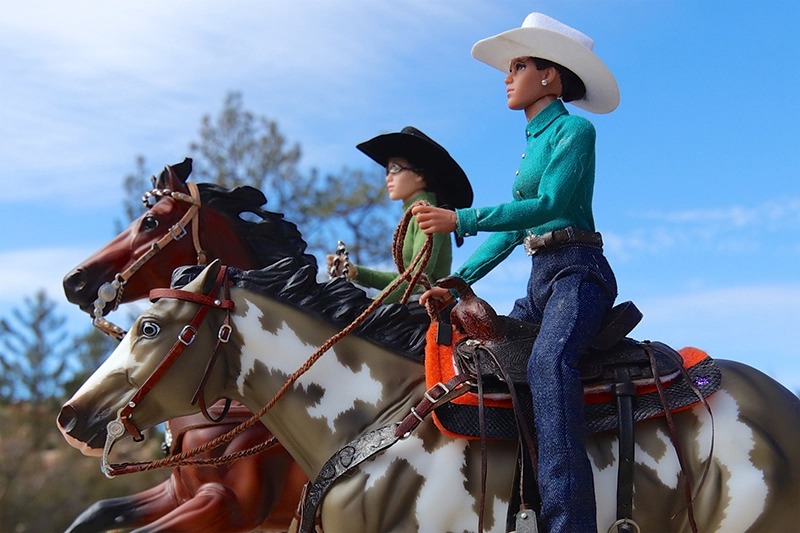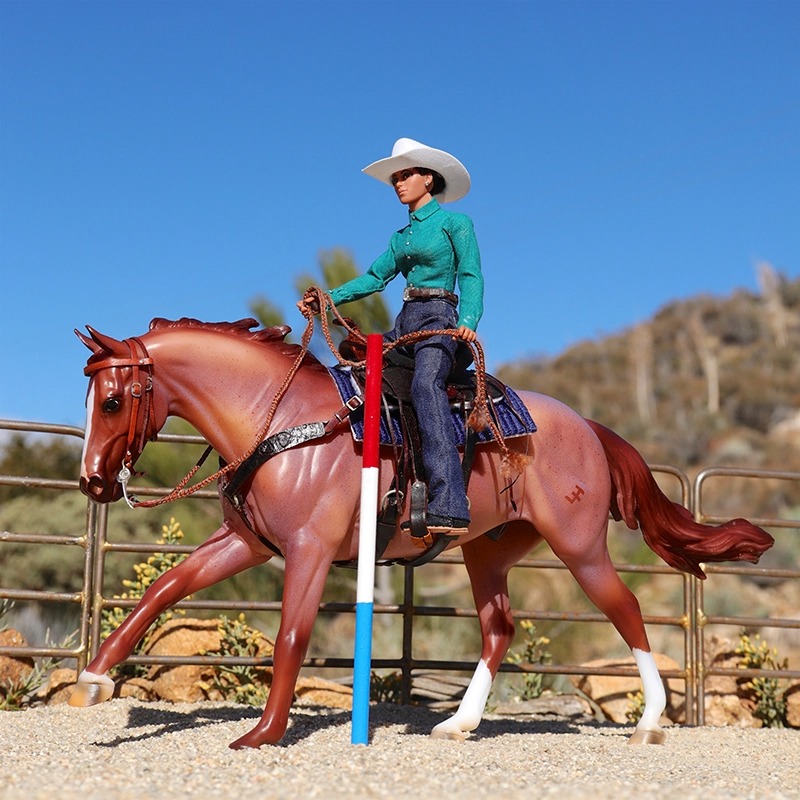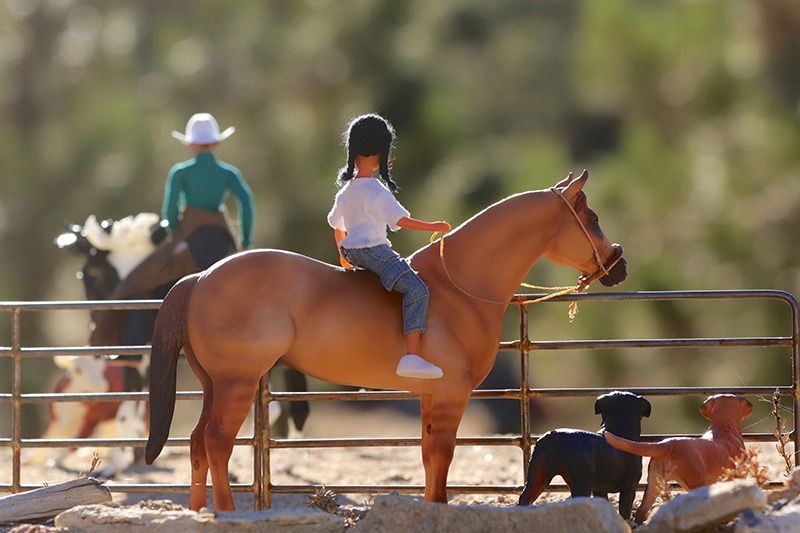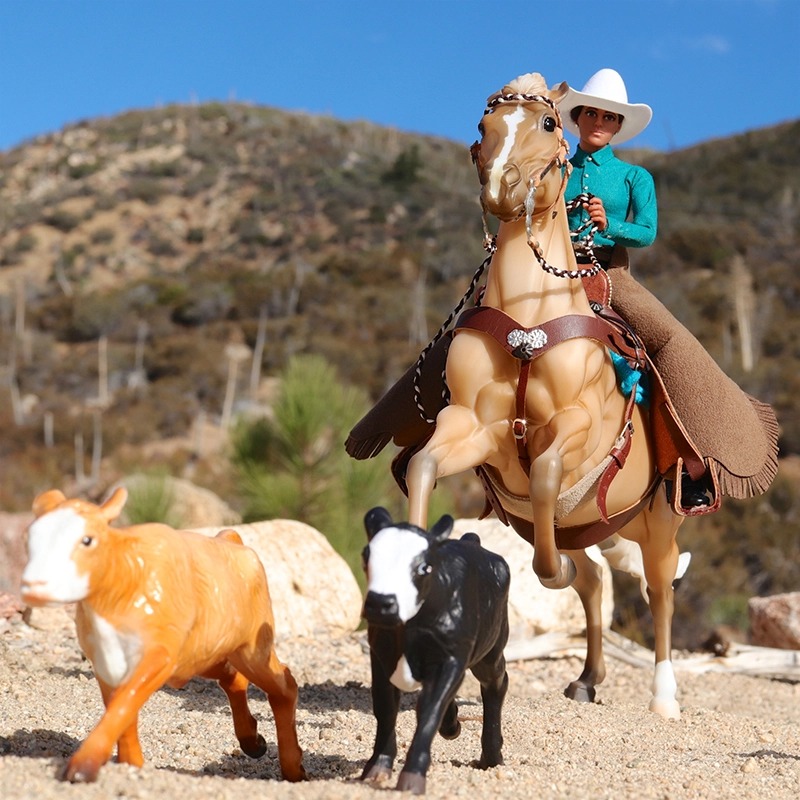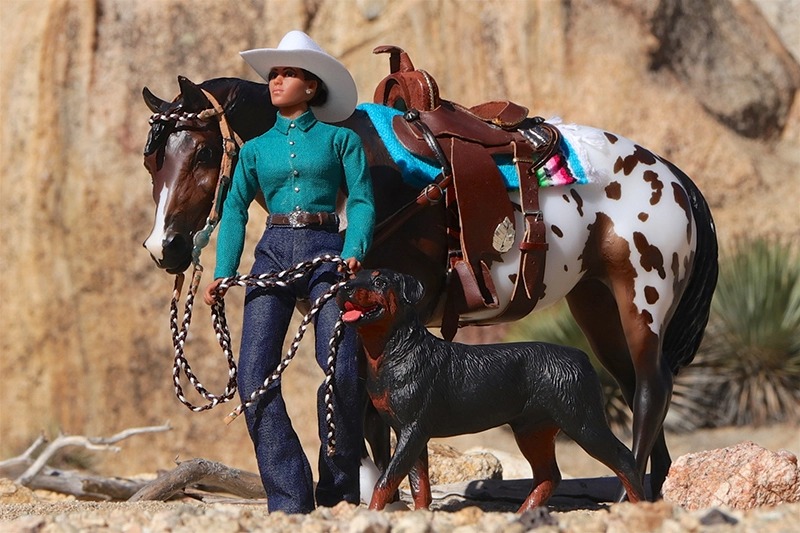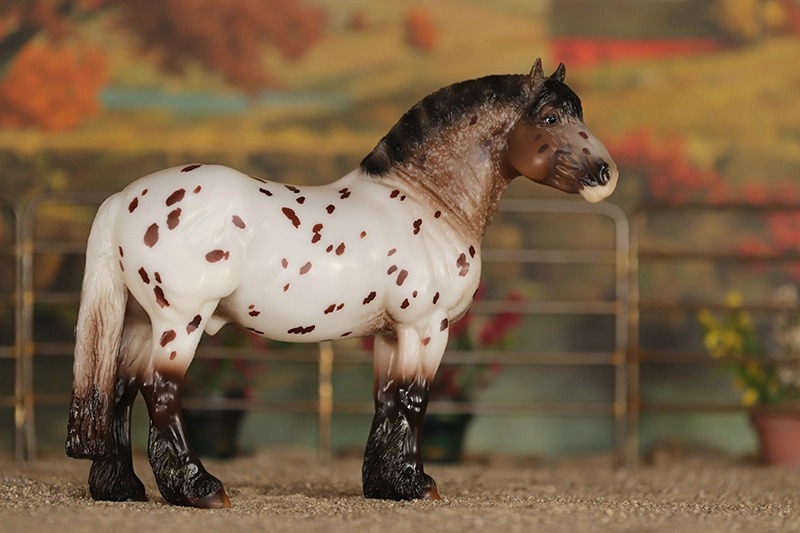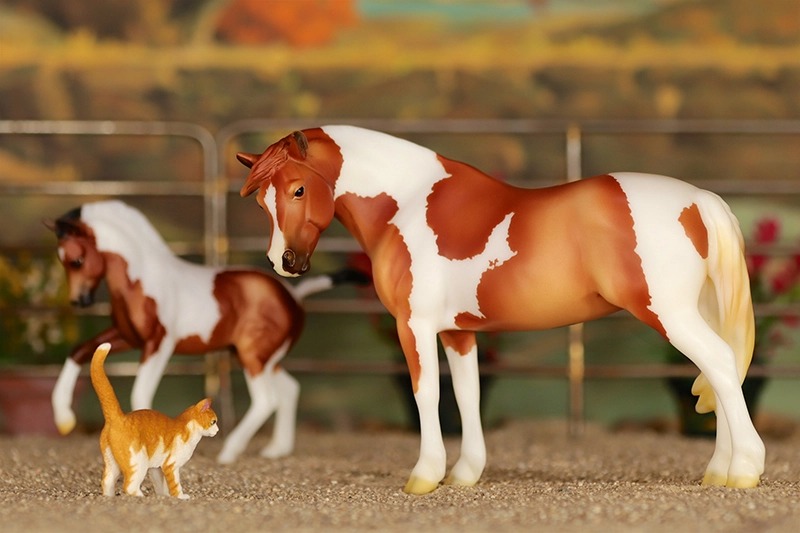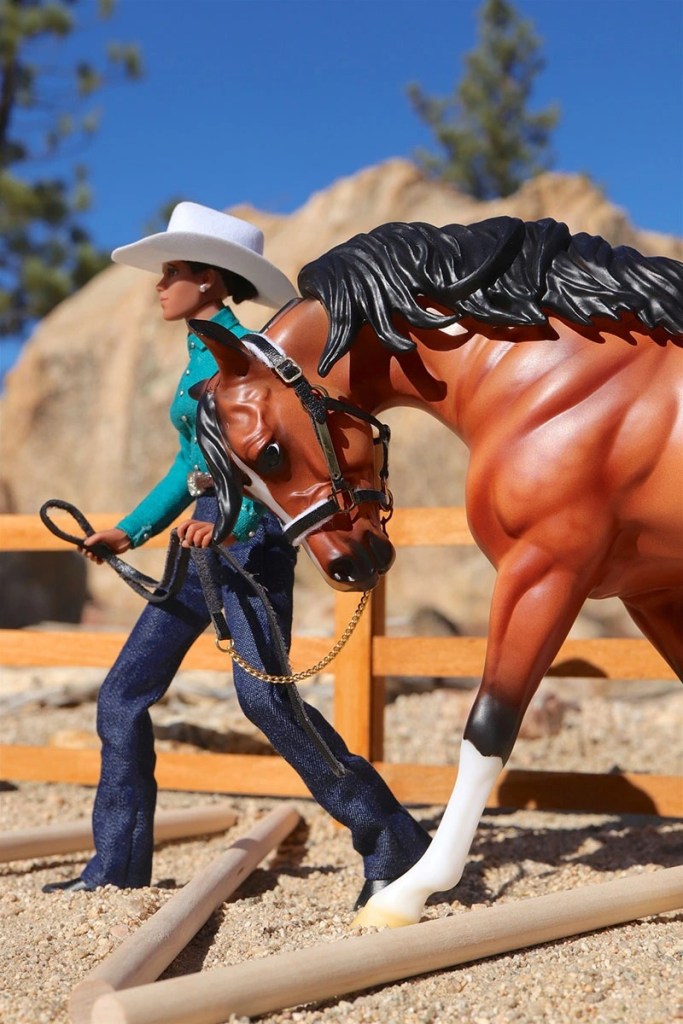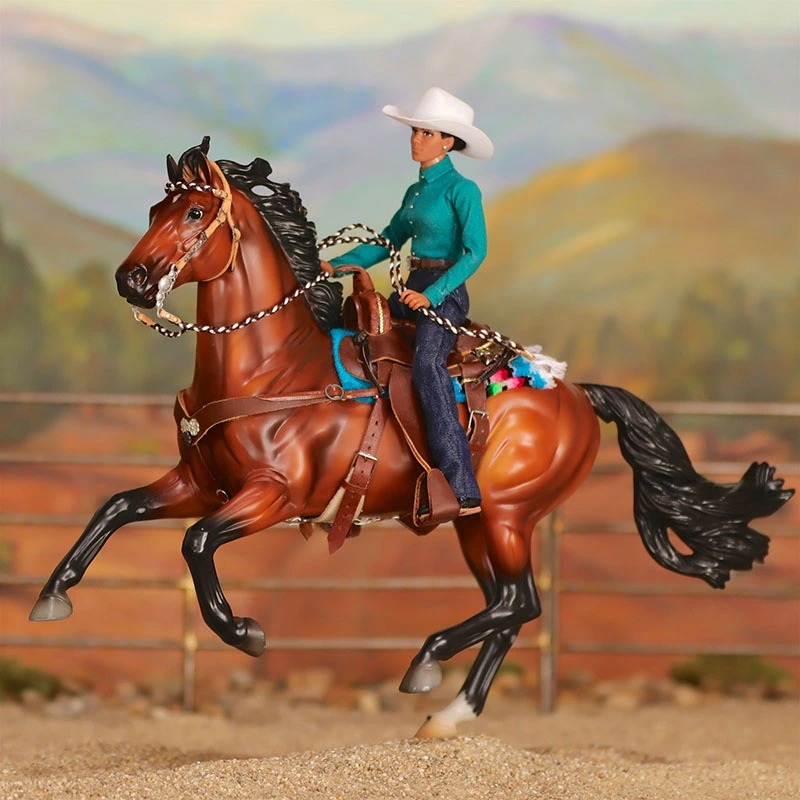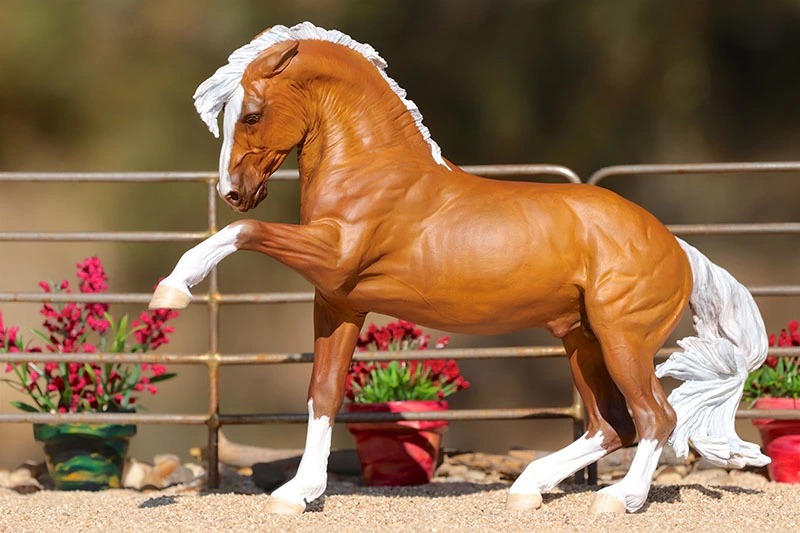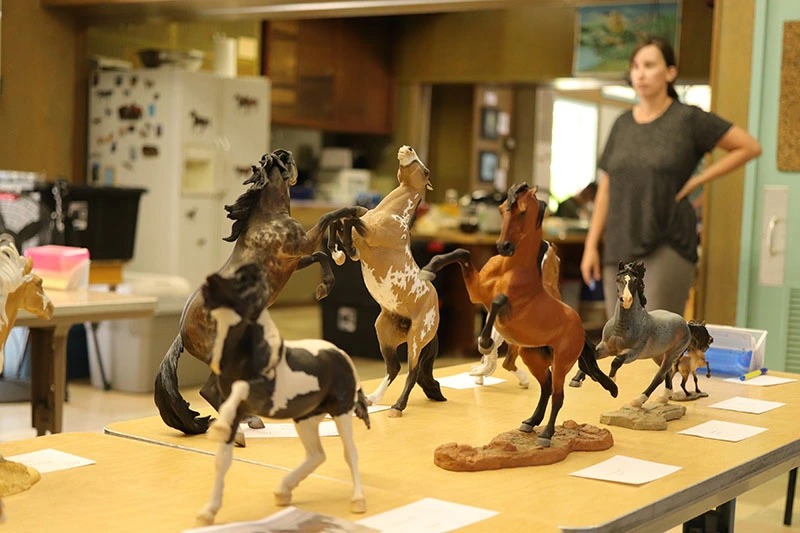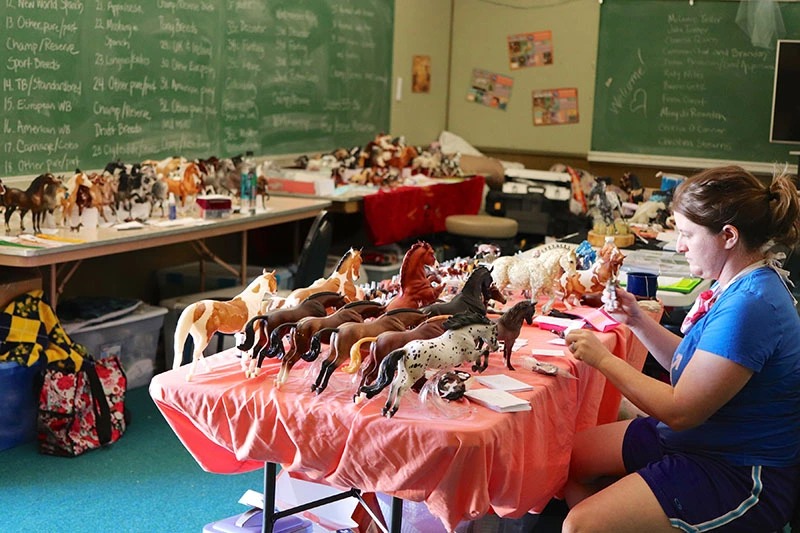 About Collectibles Insurance Services
Collectibles Insurance Services has been protecting collections since 1966 and all coverage is provided by a carrier with a group rating of "A" (Excellent) by AM Best, the leading rating agency for the insurance industry.

Comprehensive coverage includes, but is not limited to: accidental breakage, burglary, fire, flood, loss in the mail, theft, natural disasters, and other causes of loss unless specifically excluded from the policy. Deductibles start at $0 for collector policies and we provide coverage for the market value of your collection for losses in excess of $50.

Additionally the protection extends At home and away, and we don't require collection itemization and serial number nor extensive paperwork and red tape.