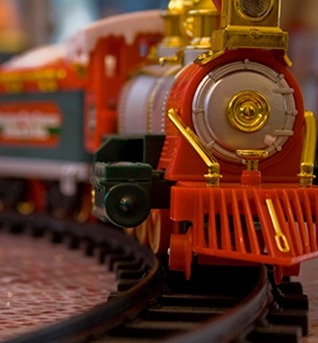 All Aboard for Holiday Train Shows!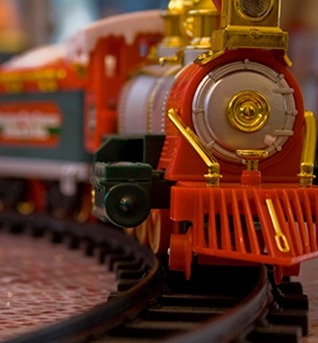 All Aboard for Holiday Train Shows!
Now that the holiday season is upon us, many adults will be looking back fondly on childhood memories of model trains running under the Christmas tree. Of course, there is no need for these memories to be restricted to childhood, as many adults continue their passion for train collecting throughout their lives.
Collectors of trains are in for a treat this winter as large and small train-oriented events take place around the country. These events have a lot to offer to train collectors who want to see some of the most iconic models in an immersive seasonal environment. You may find local train events in your area by visiting Nextdoor.com. Here are a couple of very popular train shows you might want to consider visiting.
Holiday Train Show at New York Botanical Garden
This winter, model trains will take center stage at the New York Botanical Garden. From November 23 to January 26, G-scale locomotives are set to trundle between miniature replicas of New York's most celebrated landmarks, including the Statue of Liberty, Rockefeller Center, and the Brooklyn Bridge. All landmarks are made from natural materials that capture the spirit of the season, including cinnamon sticks, acorns, lotus pods, and birch bark. This year, collectors can enjoy watching locomotives pass famous Central Park features, including the Dairy and Belvedere Castle. Designer Paul Busse has created this magical landscape to delight train lovers and New York families alike. Find the exhibition in a special immersive space next to the Enid A. Haupt Conservatory.
Holiday Garden Railway Display at the Morris Arboretum, Philadelphia
This event has been a holiday favorite at the University of Pennsylvania's Morris Arboretum since 1998. The Morris Arboretum is dedicated to research, teaching and outreach programs to nurture the earth's forests, fields and landscapes. But, in the holiday season, the Garden Railway Display is the most popular event. There is a quarter mile of track featuring seven loops and tunnels to accommodate fifteen different rail lines and two cable cars. Set in the lovely winter garden of the Morris Arboretum, the model train tracks run past decorated buildings and through beautiful landscapes. The Garden Railway Display is open the day after Thanksgiving until New Year's Eve. Click here for ticket information.
Keeping Your Train Collection Safe
As any collector knows, keeping cherished collectibles safe is a high priority. Model trains can be extremely valuable, both in financial terms and for their emotional value. To protect your investment in model train collectibles, it is vitally important to have adequate insurance.
Collectors must ensure that they choose an insurance product that is suitable for covering this kind of item. Homeowners insurance does not always provide coverage for a collection of valuable model trains. It is much better to work with a specialist collectibles insurance agency such as Collectibles Insurance Services. Before you start to plan your holiday train show schedule, get in touch with Collectibles Insurance Services today to make sure you have the right insurance coverage for your collection.
Sources
https://www.nybg.org/event/holiday-train-show
https://www.morrisarboretum.org/gardens_railway.shtml
About Collectibles Insurance Services
Collectibles Insurance Services has been protecting collections since 1966 and all coverage is provided by a carrier with a group rating of "A" (Excellent) by AM Best, the leading rating agency for the insurance industry.

Comprehensive coverage includes, but is not limited to: accidental breakage, burglary, fire, flood, loss in the mail, theft, natural disasters, and other causes of loss unless specifically excluded from the policy. Deductibles start at $0 for collector policies and we provide coverage for the market value of your collection for losses in excess of $50.

Additionally the protection extends At home and away, and we don't require collection itemization and serial number nor extensive paperwork and red tape.