Did you know that toys are one of the most popular collectible items? Collectors are acquiring (and insuring) modern and vintage toys of all kinds.
We can certainly understand the appeal! For many, toys can bring a nostalgic connection to their childhood. Collecting them can be a way of remembering the past, or even of finding that special toy that they always wanted but never had.
For others, collecting toys is less about nostalgia and more about fandom – whether they are Star Wars fans who love to collect action figures of their most beloved characters or movie lovers who purchase Funko POPS! from all their favorite films.
While the list of toy collections could be endless, we were able to narrow it down to the seven most popular items. Here are the most common collectible toys that we help insure:
1) LEGOs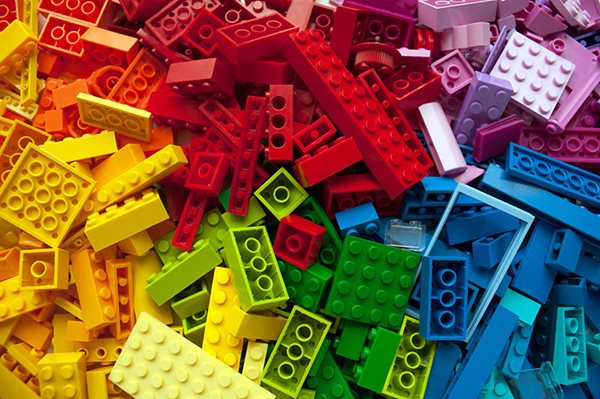 In 1932, Danish carpenter Ole Kirk Kristiansen founded the company that would one day become LEGO. LEGOs were introduced as "automatic binding bricks" in 1949. They were intended as a toy system that would promote imaginative play in young children.
In the early 2000s, the company took on the adult market by introducing high-priced LEGO sets. These more expensive sets include themes such as Star Wars, James Bond, Friends, Harry Potter, Marvel, DC, and many other popular movies and tv shows.
Among the most valuable items are a LEGO Ultimate Collector's Series Millennium Falcon (considered the holy grail among collectors), a LEGO Taj Mahal, and The Disney Castle. LEGOs are a great investment because they are popular and easy to care for. They retain the highest value when in mint condition or sealed in their original boxes.
2) Model Horses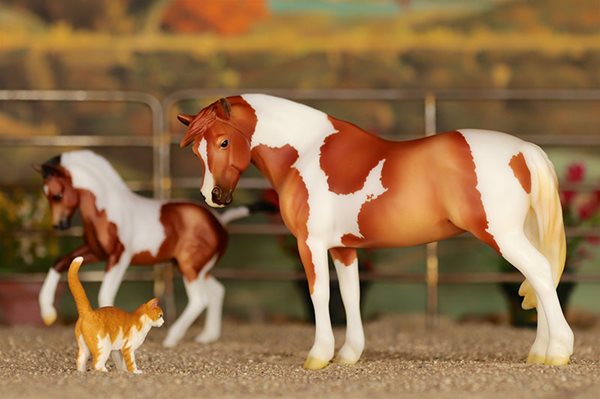 Many young girls have owned a model horse at one point in their lives, but there are a select few who continue this hobby into adulthood and consider themselves collectors.
The most popular collectible model horses are produced by a company called Breyer. In 1960, they created their first model horse. When looking for Breyer horses, there are a few factors that determine their value. The first is antique Breyer horses, which are usually considered the most collectible. Limited run models are also considered collectible due to their scarcity. Finally, horses with unique variations are sought after by collectors. Ultimately, the value of a model horse is determined by what collectors are interested in, which can often change.
Also popular among collectors are horses that are made from artist resin. A professional artist will design a mold to create the resin horse, and it is then hand-painted.
A popular pastime among these collectors is model horse showing. This can be done through photography, where the horses are placed in miniature scenery and pictures are taken to show them off. It is also done in person at live model horse shows. Model horse collector Corina Roberts hosts one such show called Models in the Mountains, a retreat where people can relax, socialize, and engage in fun activities as well as show their collections.
3) Funko POPS!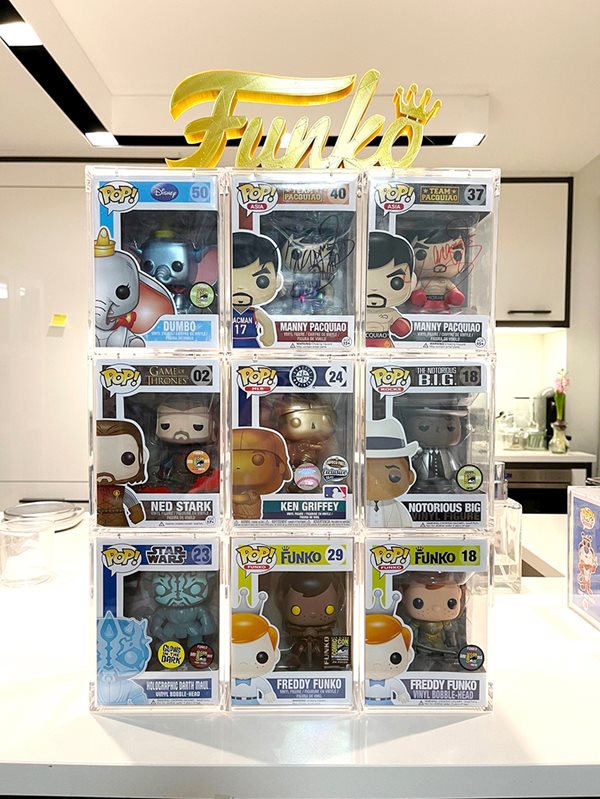 Funko POPS! are one of the hottest collectible toys right now, and for good reason! The company produces POPS based on a wide variety of popular comics, television series, movies, and sports stars, as well as some collections based on the company's mascot, Freddie Funko. The amount of ground they cover in pop culture is pretty incredible when you consider the licensing that is needed to make these little figurines.
The value of a Funko POP! comes from a combination of the scarcity of the item plus the level of demand. Among the rarest are the Holographic Darth Maul, Dumbo (with clown paint), Headless Ned Stark, Planet Arlia Vegeta, and Metallic Blue Batman. While there is some debate about which pops are the most valuable, many collectors believe that two exclusive Metallic and Platinum Stan Lee Pop Vinyls are the winners.
Some Funko collectors view their collection as an investment and work hard to keep them in excellent condition. POPS retain their value when they are in mint condition with the original, undamaged packaging. This doesn't deter some collectors from displaying their collection outside of the box. The boxes aren't sealed, so they can be safely stored away while the figurine is placed on a shelf. This featured Funko POP! collector and investor loves to auction off items from his collection on an app called WhatNot.
4) Toy Cars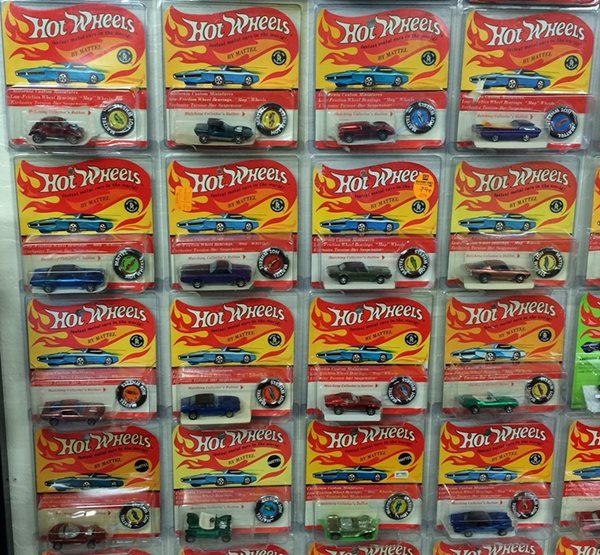 Hot Wheels may be the most popular and well-known, but they are not the only kind of collectible toy car. Other brands include Matchbox, Johnny Lightning, Jada, Greenlight, M2 Machines, Winners Circle, Dinky Toys, and Maisto diecast.
The value of a toy car comes down to the condition, the scarcity of the model, and the manufacturer – with pre-war cars being the most sought after. Valuable models include the Dinky WE Boyce Delivery Van, the Matchbox ERF Dropside Lorry, the Bing Tinplate Tourer, the Matchbox Quarry Truck, and the Dinky No.505 Flat Truck.
Hot Wheels cars – which are also in demand – weren't produced until 1968. With Hot Wheels, the most collectible cars are Redline cars – which were manufactured during the first eight years of production and have a red stripe on the tire. The original Sweet Sixteen Hot Wheels cars are a "wow" item for collectors, and Jerry Thompson is proud to have this complete first edition set.
5) Video Games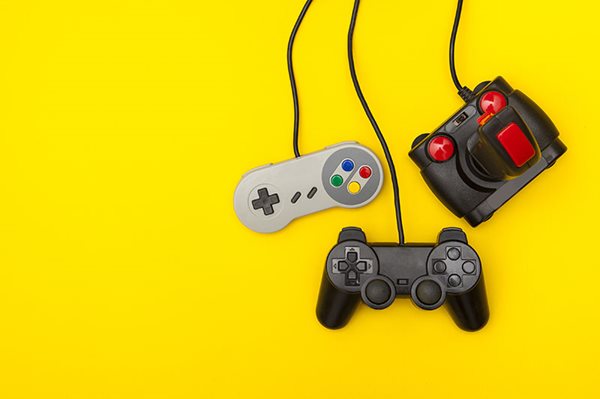 Those vintage video games you grew up with could be worth a pretty penny! Perhaps it's the nostalgia factor, but older games and gaming systems are a coveted collectible item. The most valuable items are usually rare, limited-edition games or gaming systems, as well as prototypes that never quite made it to the market.
Among some of the most valuable finds are Pokémon Box: Ruby and Sapphire for Nintendo Gamecube, Pokémon World Championship DS Systems, The Flintstones: The Surprise at Dinosaur Peak, Batman Forever Limited-Edition PAL, Super Mario Bros (the Asian version), Aztarac (an arcade game), 1990 Nintendo World Championships Gold, Stadium Events, and Gamma Attack.
In recent years, there has been a surge of interest in collecting video games. In particular, collectors are interested in factory-sealed vintage games, especially games for the Nintendo Entertainment System. The right game in the right condition can be quite valuable, with many selling for five figures and higher! Due to the high cost of collecting these games, video game collector Eric Naierman formed an investment group called the Vintage Video Game Club. Through this partnership with other collectors, Eric was able to gather over $1 million in capital to invest in video games!
6) Action Figures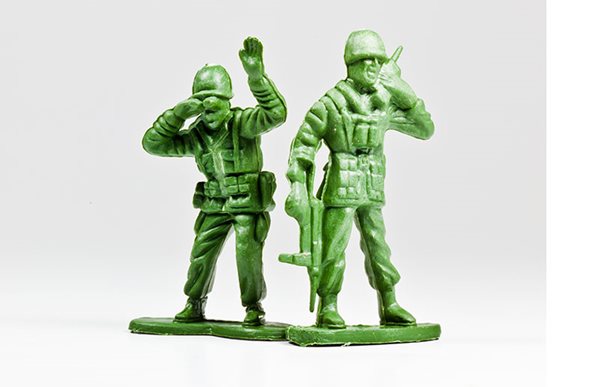 Action figures are another popular collectible toy, and here at Collectibles Insurance, we see a lot of collections that star characters from Pokémon, Star Wars, Marvel Comics, and DC comics.
"A Day with Pikachu" is a figure collection by Funko that's currently very popular with Pokémon collectors. There are twelve figures in this collection, each featuring a seasonal theme or Pikachu with another Pokémon friend.
Among Star Wars collectors, the must-have action figures are those from, "Star Wars: The Black Series." These high-quality, realistic figures feature a wide variety of characters from the Star Wars universe, and new figures are still being introduced.
Action figures cover a broad range of comics, television shows, and movies that extend far beyond Star Wars and Pokémon. No matter what genre they choose to focus on, collectors value items that are high-quality, realistic, and have a wide variety of options for posing.
We would be remiss if we failed to pay tribute the very first action figure: the 12-inch G.I. Joe military figure, introduced by Hasbro in 1964. Today, these original G.I. Joes are among the most valuable vintage action figures.
7) Board Games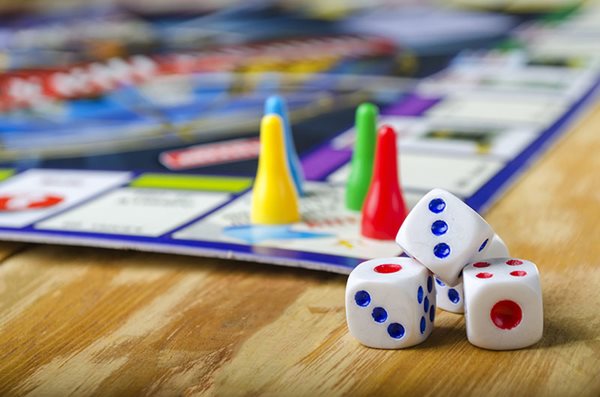 Another popular item, some board games can be quite valuable, while others are simply fun to have around for the love of the game (or for the nostalgia).
There are a few factors to consider when determining the value of a vintage board game. The first is the game's age. Older games – think 1800s or early 1900s – can be worth quite a bit of money. Rare games are also more valuable. Popular games like Monopoly and Scrabble aren't worth much – even if the game is vintage – because of how common they are. Other factors to consider are the condition of the game and the game's initial cost. Limited-edition games that retailed for a higher cost will retain their value over games that originally sold for much less.
Among some of the rarest and most valuable games are the Haunted Mansion Game, Star Wars: The Queens Gambit, Fireball Island, Dark Tower, The Game of Goose, and Settlers of Catan 3D Collector's Edition.
No matter what you collect, Collectibles Insurance Services is here to help. Founded by collectors for collectors, we provide coverage for your most prized collections so that you can focus on what you do best: adding to your collection!
Sources
https://www.collectorsweekly.com/toys/lego
https://www.fatherly.com/gear/most-valuable-lego-sets-minifigures
https://www.esquire.com/lifestyle/g34039580/best-lego-sets-for-adults
https://www.catawiki.com/stories/4923-6-reasons-to-buy-lego-collector-sets
https://www.chestnutridge.co.uk/customising-competitions.html#/
https://www.cheshirehorse.com/blog/2020/02/07/a-look-into-highly-collectible-breyers/#:~:text=The%20History%20of%20Breyer%20Horses&text=In%201950%2C%20the%20first%20model,order%20for%20F.W.%20Woolworth%20Company.&text=In%201990%2C%20the%20first%20annual,from%20all%20over%20the%20country
https://antiques.lovetoknow.com/collectibles/are-funko-pops-worth-collecting-pros-cons
https://antiques.lovetoknow.com/collectibles/identifying-rare-valuable-funko-pops#:~:text=What%20Makes%20a%20Funko%20Pop,regular%20or%20Chase%20Pop%20Vinyl
https://www.cbr.com/10-rarest-funko-pops-that-are-worth-a-fortune-now/
https://motor-junkie.com/30-toy-cars-collectors-covet/13668/
https://www.collectiblehangers.com/hot-wheels-matchbox-johnny-lightning-jada-greenlight-m2-machines-winners-circle-maisto/
https://www.hotcars.com/the-worlds-most-valuable-toy-cars/
https://howchoo.com/g/n2jkmmixn2i/rarest-video-games-of-all-time
https://www.thegamer.com/video-game-collectibles-rare-what-worth/
https://www.nytimes.com/2020/01/27/business/video-games-wata-heritage.html
https://en.wikipedia.org/wiki/Star_Wars:_The_Black_Series
https://pkmncollectors.fandom.com/wiki/A_Day_with_Pikachu
https://en.wikipedia.org/wiki/G.I._Joe
https://www.ranker.com/list/most-valuable-gi-joe-figures/jonathan-kantor
https://www.thesprucecrafts.com/determining-a-board-games-value-411513
https://www.collectorsweekly.com/games/board-games
https://www.thegamer.com/board-games-worth-fortune-own/
https://www.workandmoney.com/s/valuable-vintage-board-games-32b5423591a94861
https://geekandsundry.com/ten-rare-board-games-to-snap-up-the-second-you-can